I feel like being consistent gets easier the more you are and harder the more you aren't! So, if you need some motivation to get started or to keep going… these consistency quotes will definitely give you the boost you need. If you find a quote that you like, you can save it to your Pinterest board for later!
Here are the ones I found: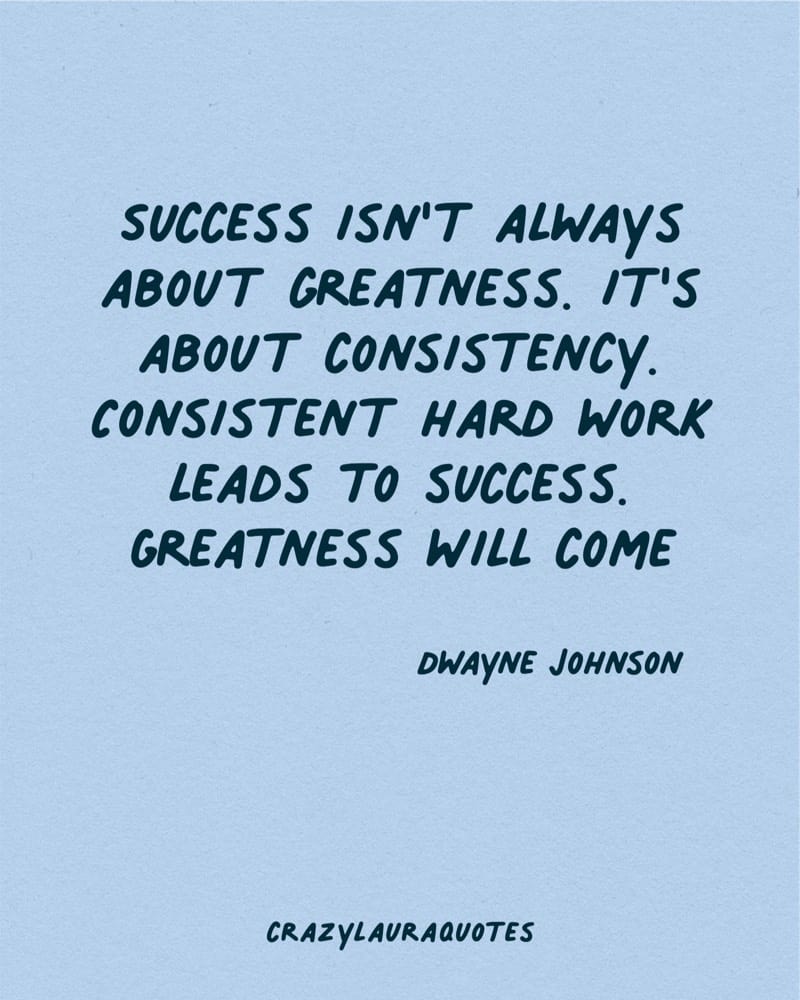 1. "Success isn't always about greatness. It's about consistency. Consistent hard work leads to success. Greatness will come." – Dwayne Johnson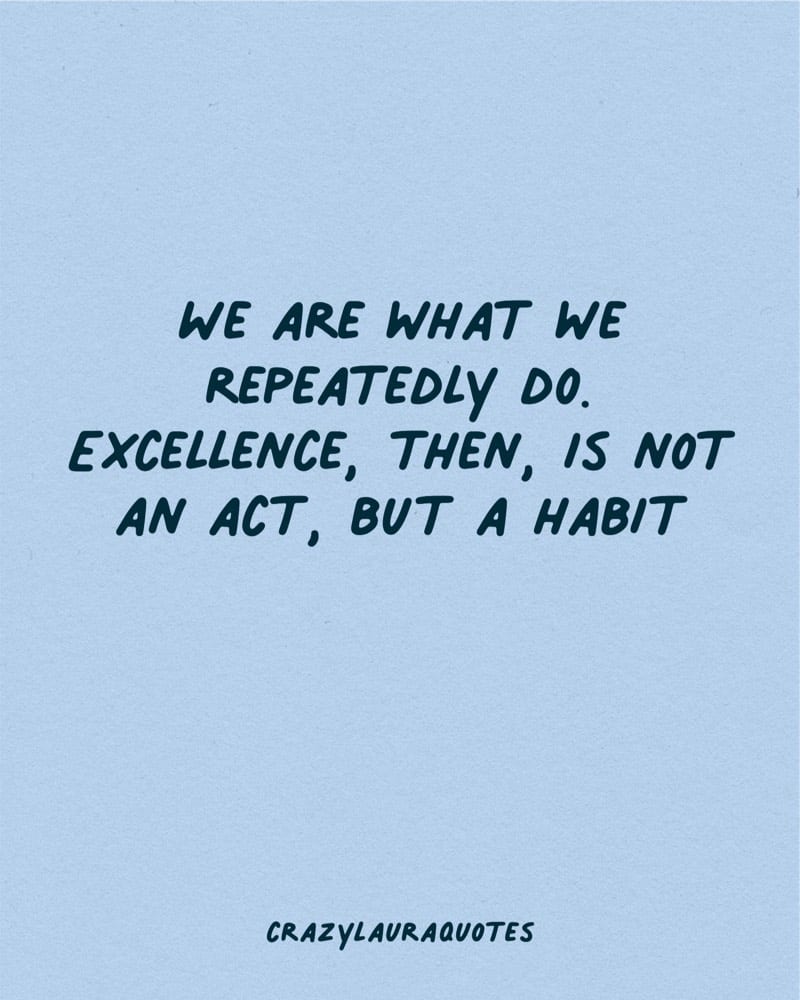 2. "We are what we repeatedly do. Excellence, then, is not an act, but a habit."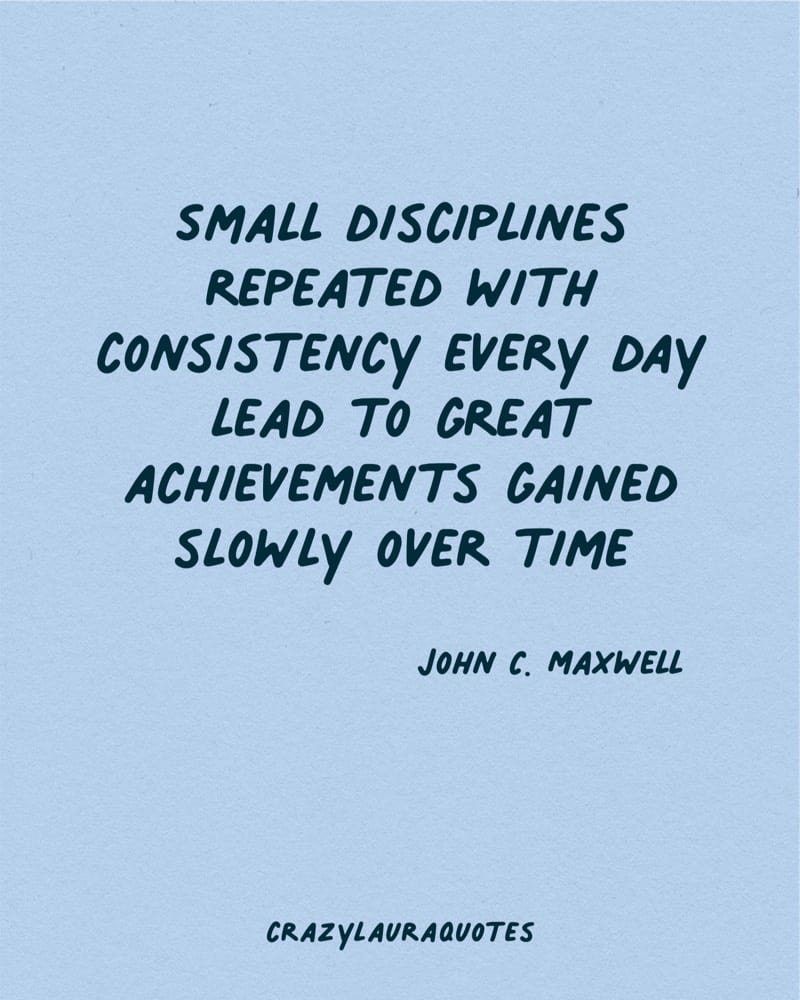 3. "Small disciplines repeated with consistency every day lead to great achievements gained slowly over time." – John C. Maxwell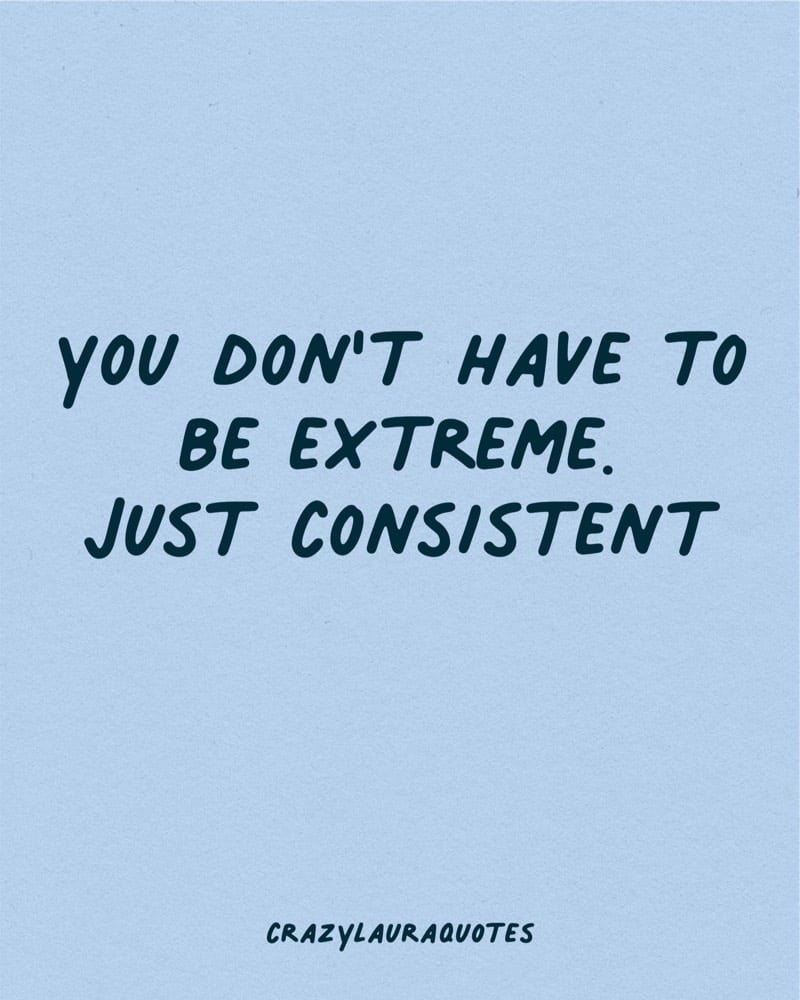 4. "You don't have to be extreme. Just consistent"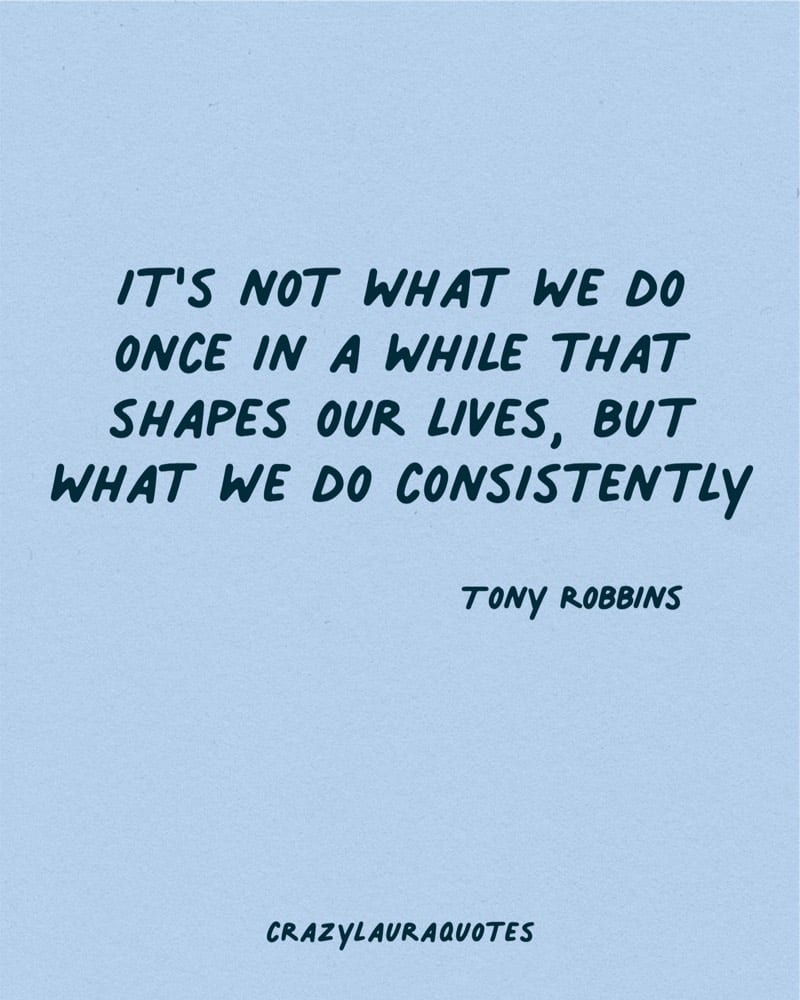 5. "It's not what we do once in a while that shapes our lives, but what we do consistently." – Tony Robbins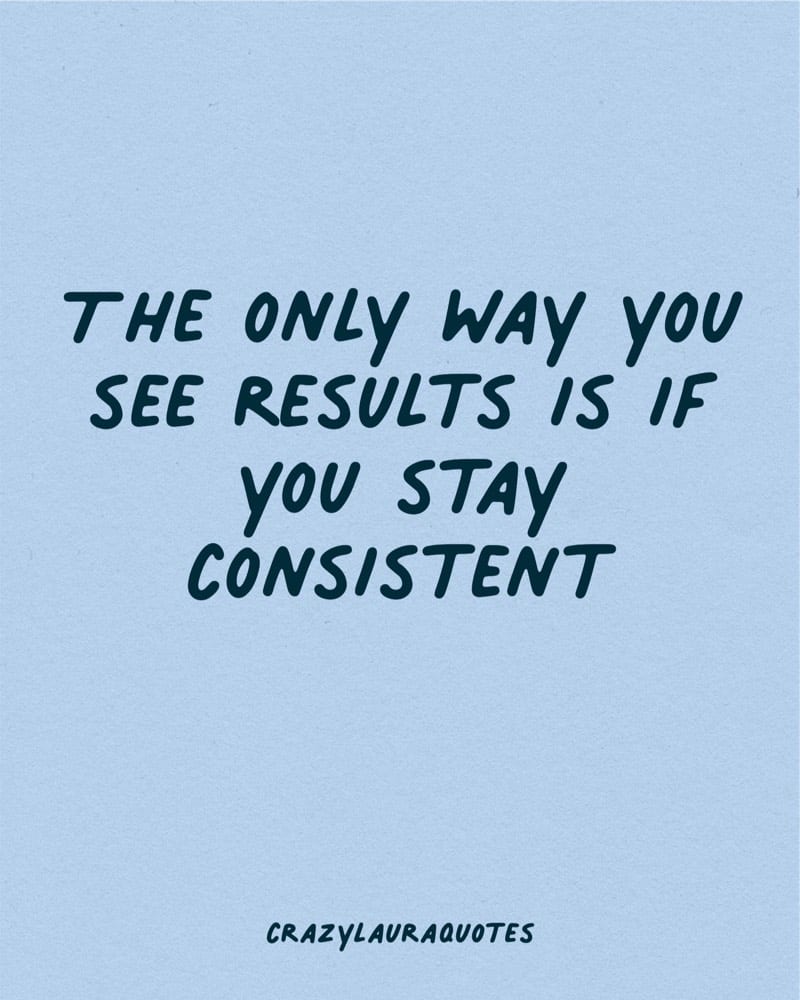 6. "The only way you see results is if you stay consistent"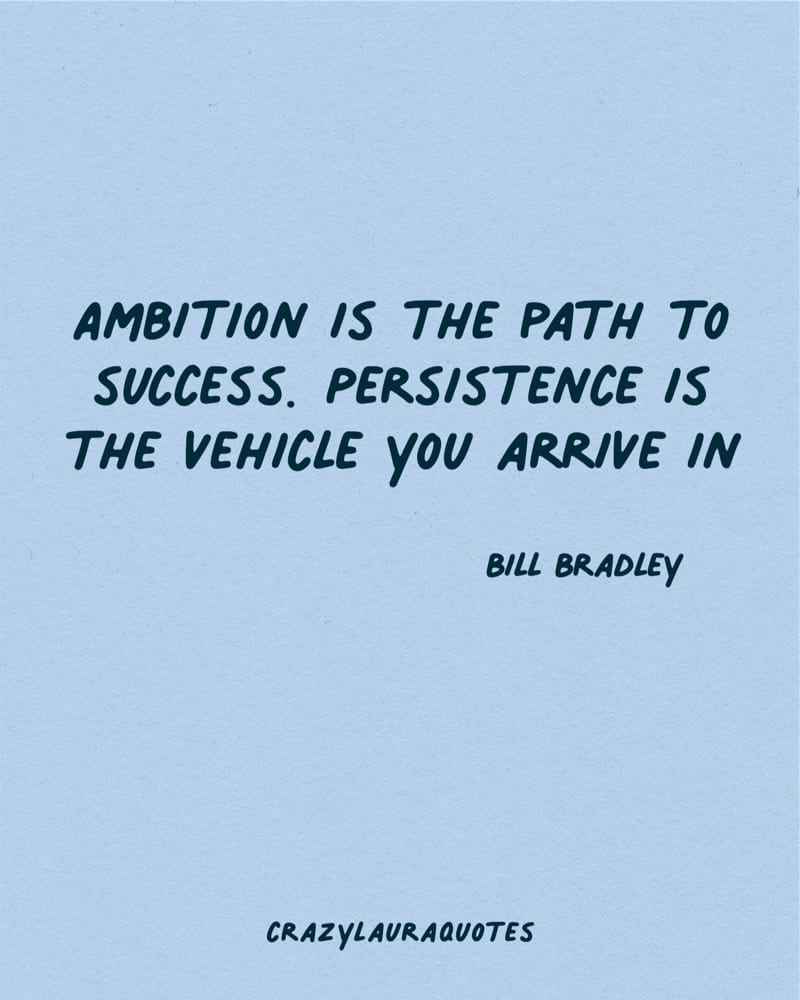 7. "Ambition is the path to success. Persistence is the vehicle you arrive in." – Bill Bradley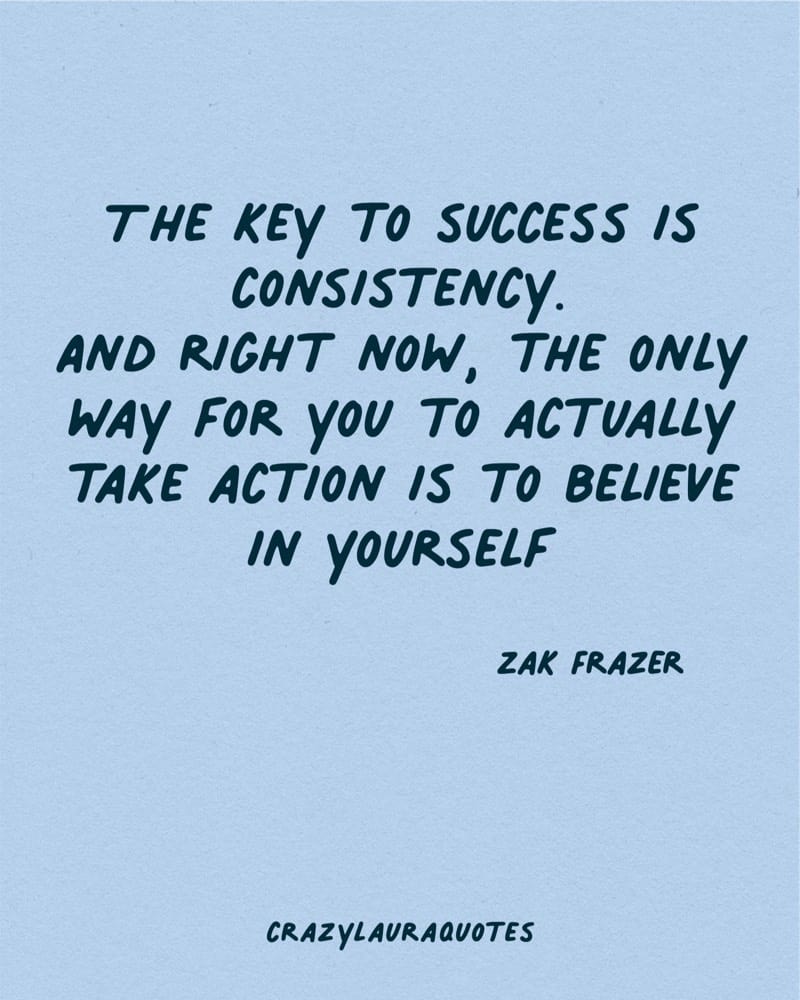 8. "The key to success is consistency. And right now, the only way for you to actually take action is to believe in yourself." – Zak Frazer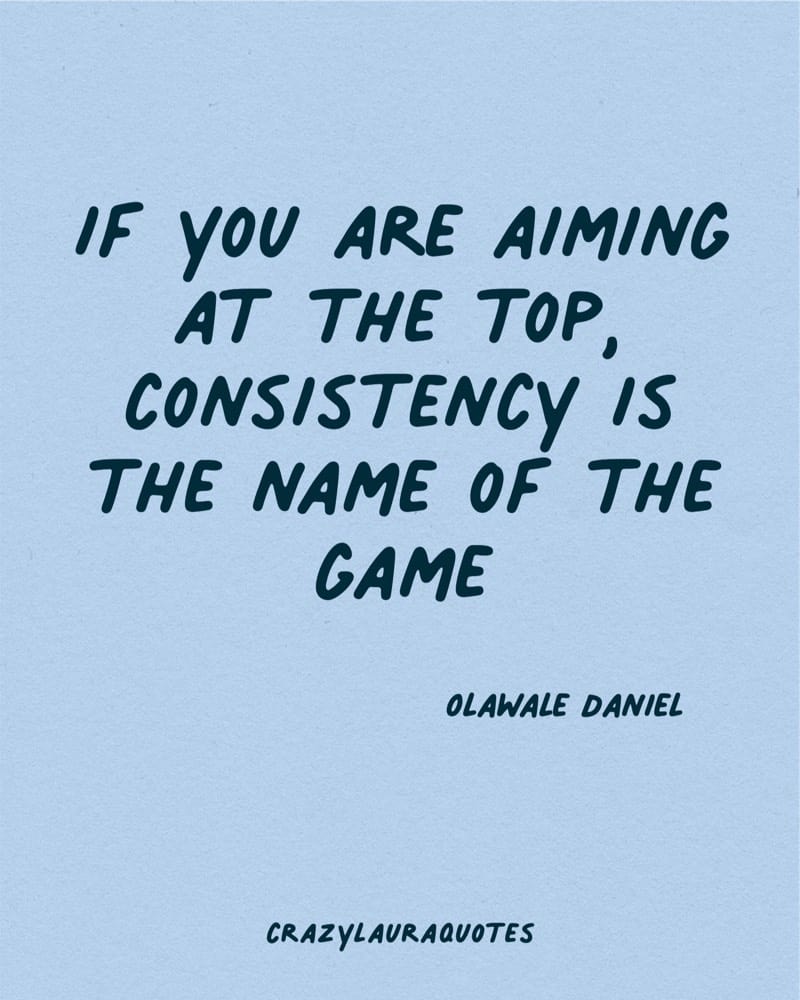 9. "If you are aiming at the top, consistency is the name of the game." – Olawale Daniel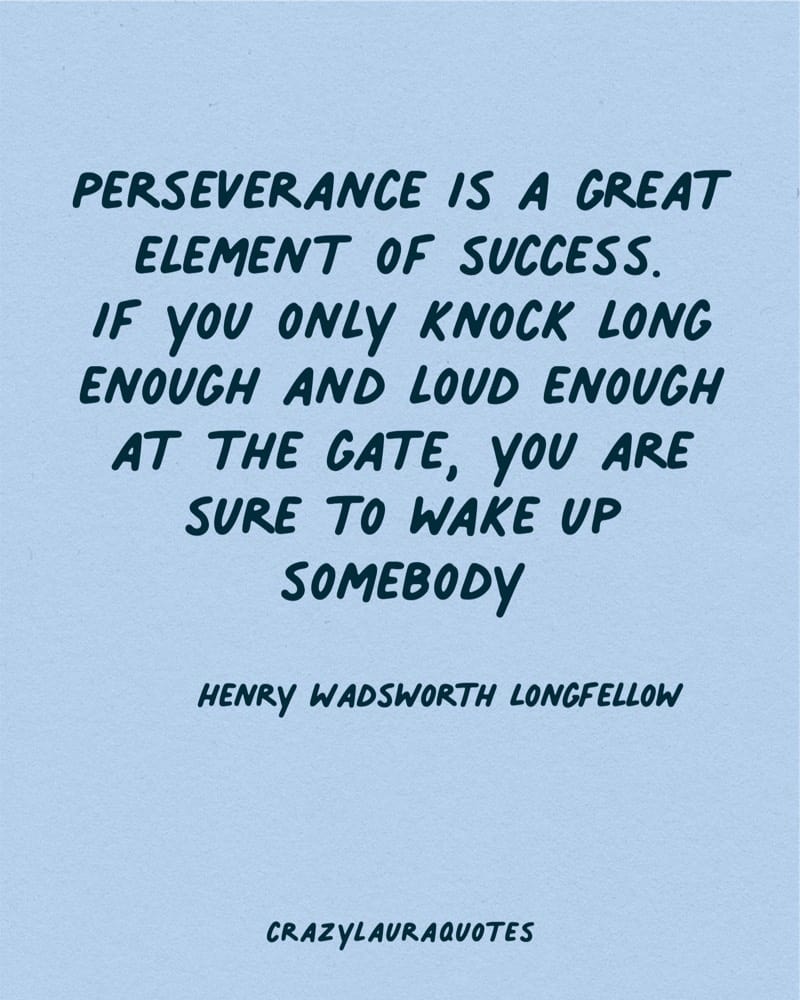 10. "Perseverance is a great element of success. If you only knock long enough and loud enough at the gate, you are sure to wake up somebody." – Henry Wadsworth Longfellow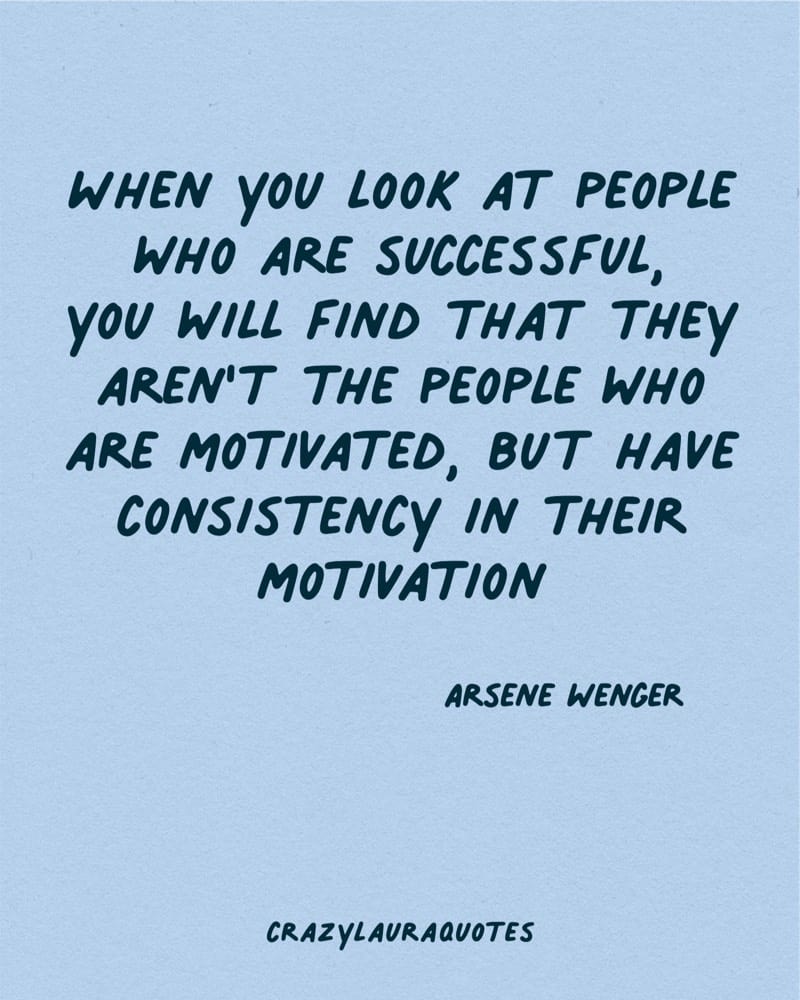 11. "When you look at people who are successful, you will find that they aren't the people who are motivated, but have consistency in their motivation." – Arsene Wenger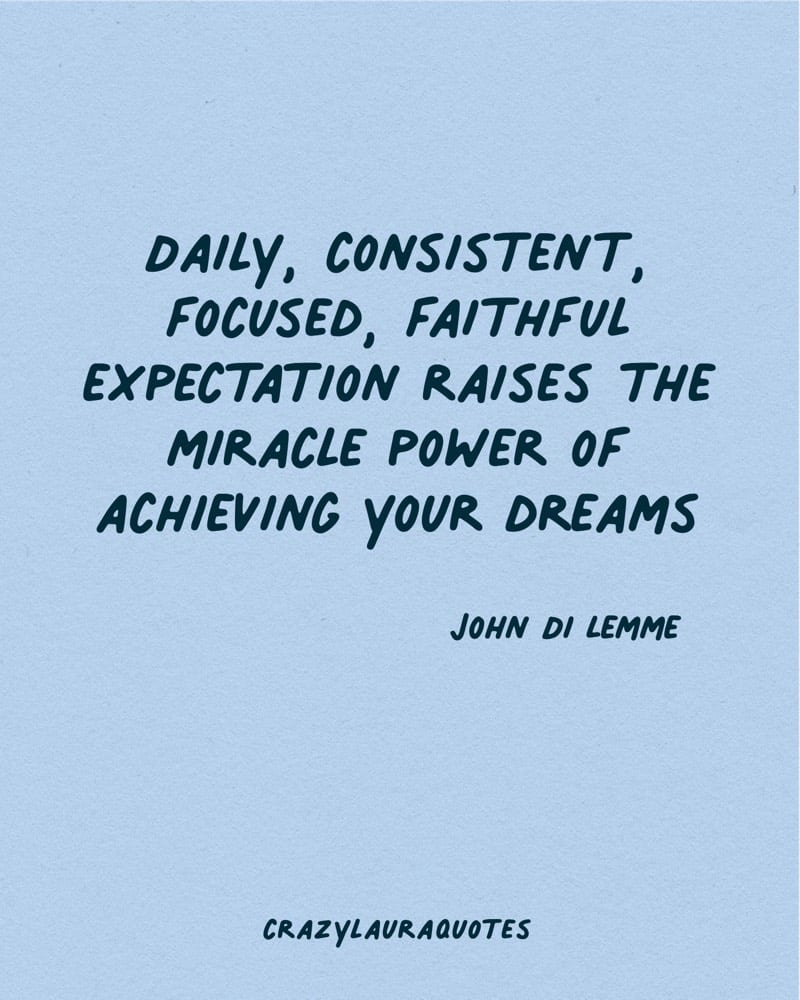 12. "Daily, consistent, focused, faithful expectation raises the miracle power of achieving your dreams." – John Di Lemme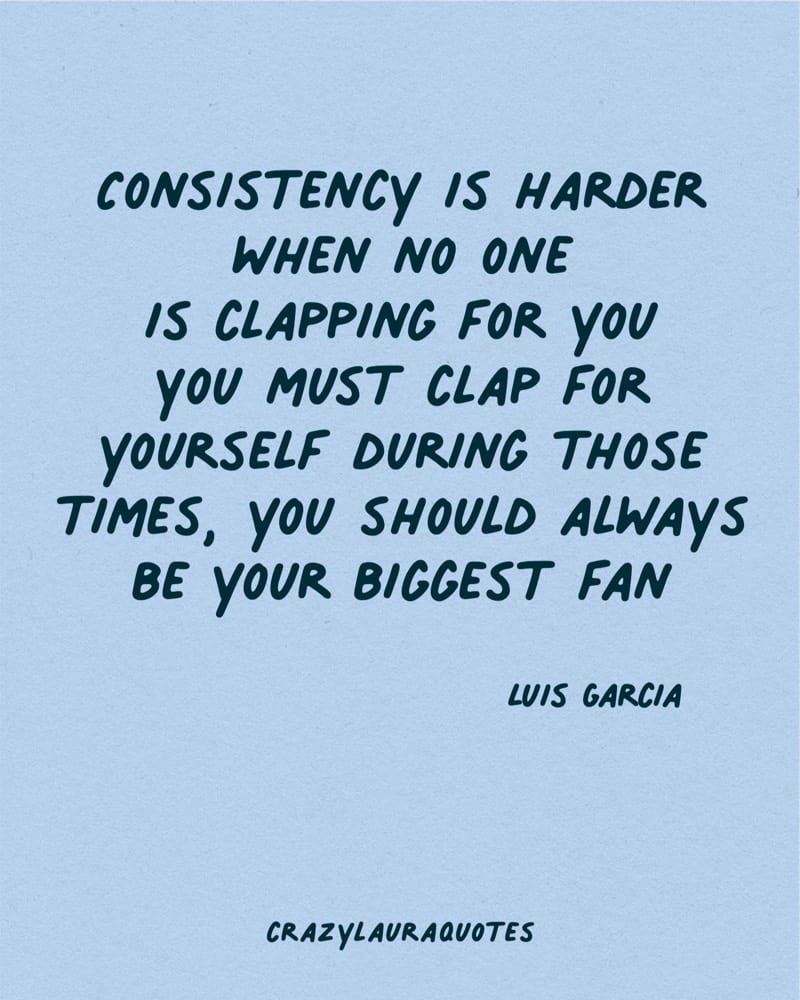 13. "Consistency is harder when no one is clapping for you. You must clap for yourself during those times, you should always be your biggest fan." – Luis Garcia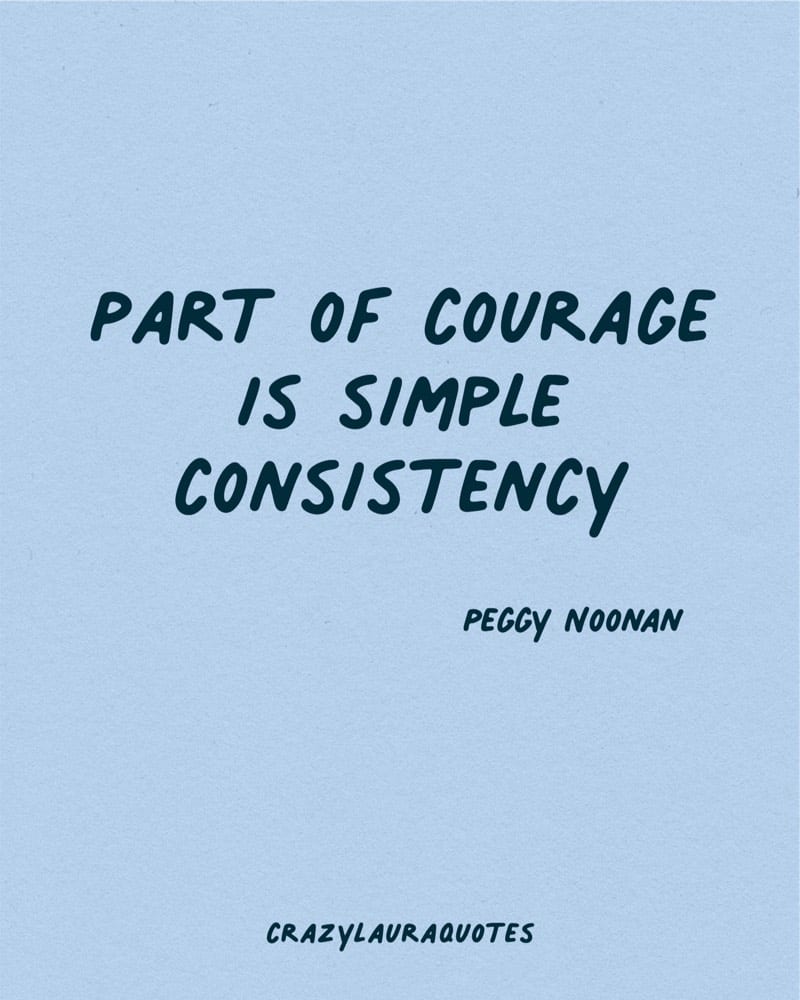 14. "Part of courage is simple consistency." – Peggy Noonan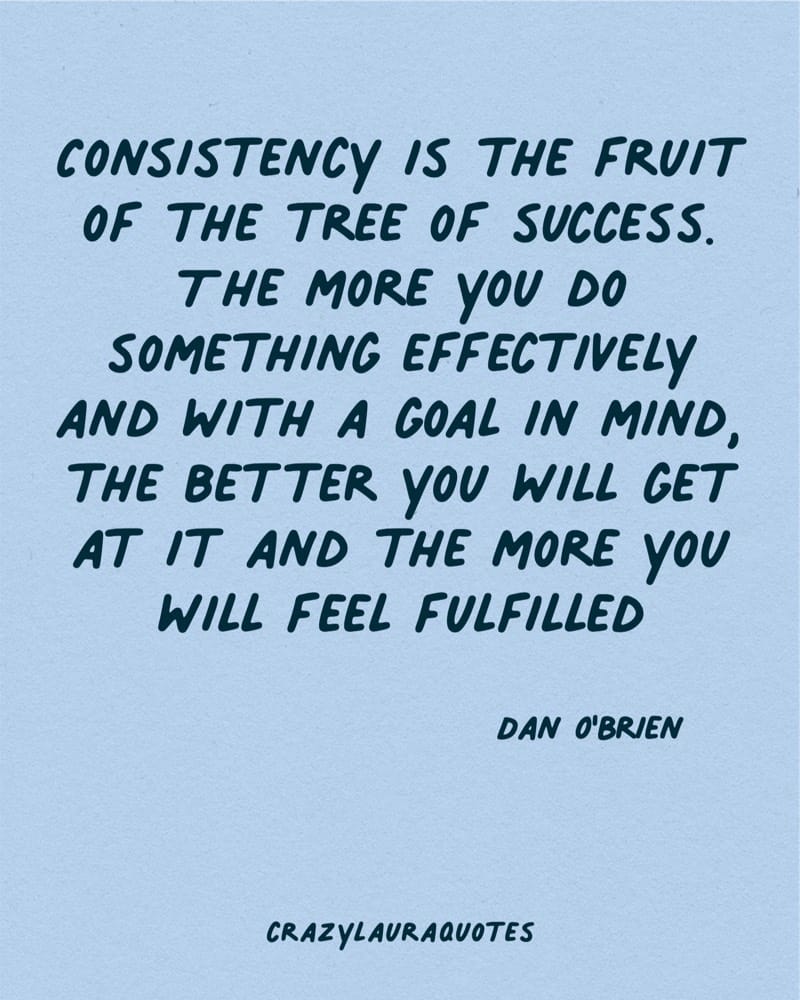 15. "Consistency is the fruit of the tree of success. The more you do something effectively and with a goal in mind, the better you will get at it and the more you will feel fulfilled." – Dan O'Brien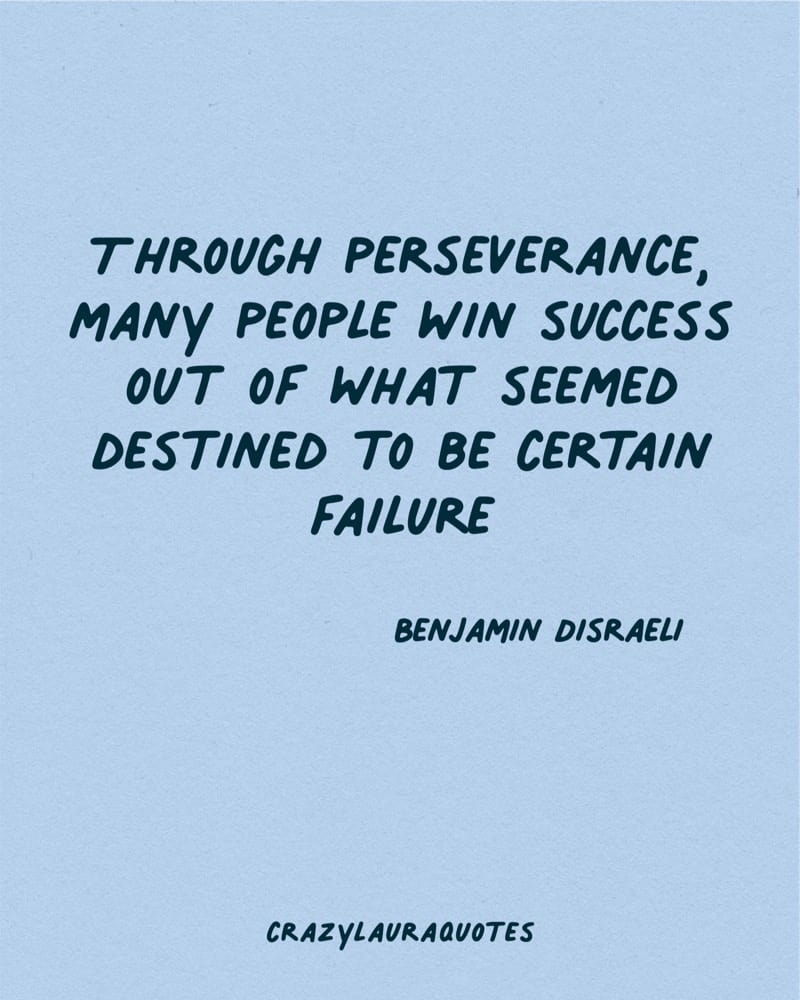 16. "Through perseverance, many people win success out of what seemed destined to be certain failure." – Benjamin Disraeli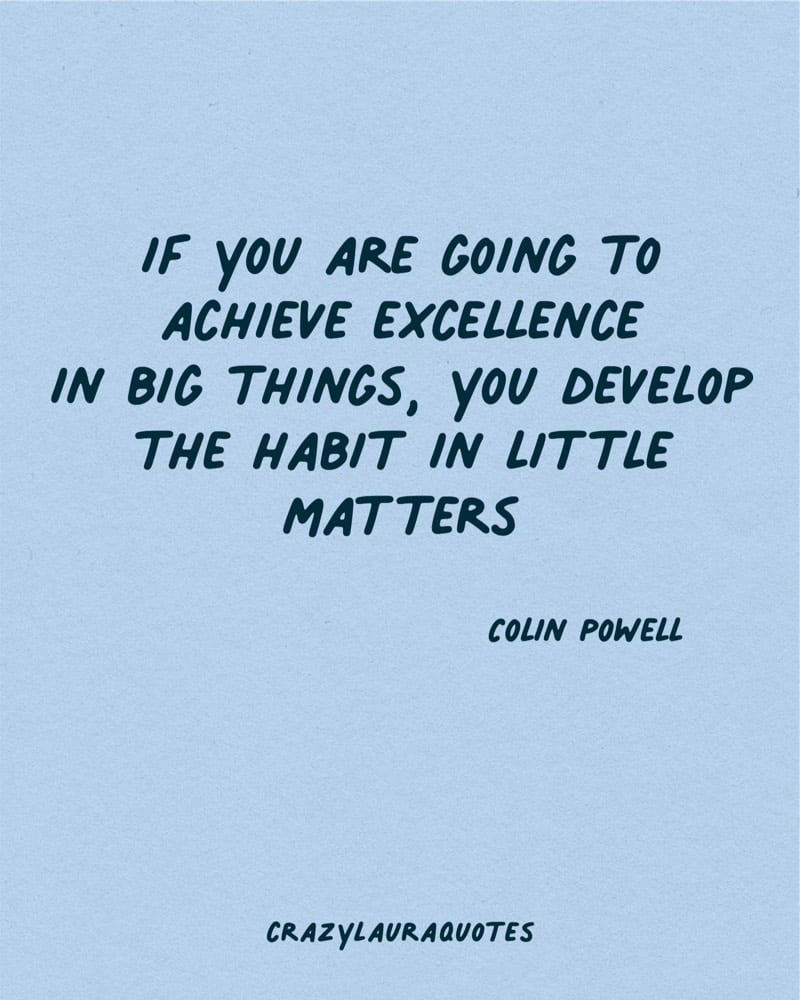 17. "If you are going to achieve excellence in big things, you develop the habit in little matters." – Colin Powell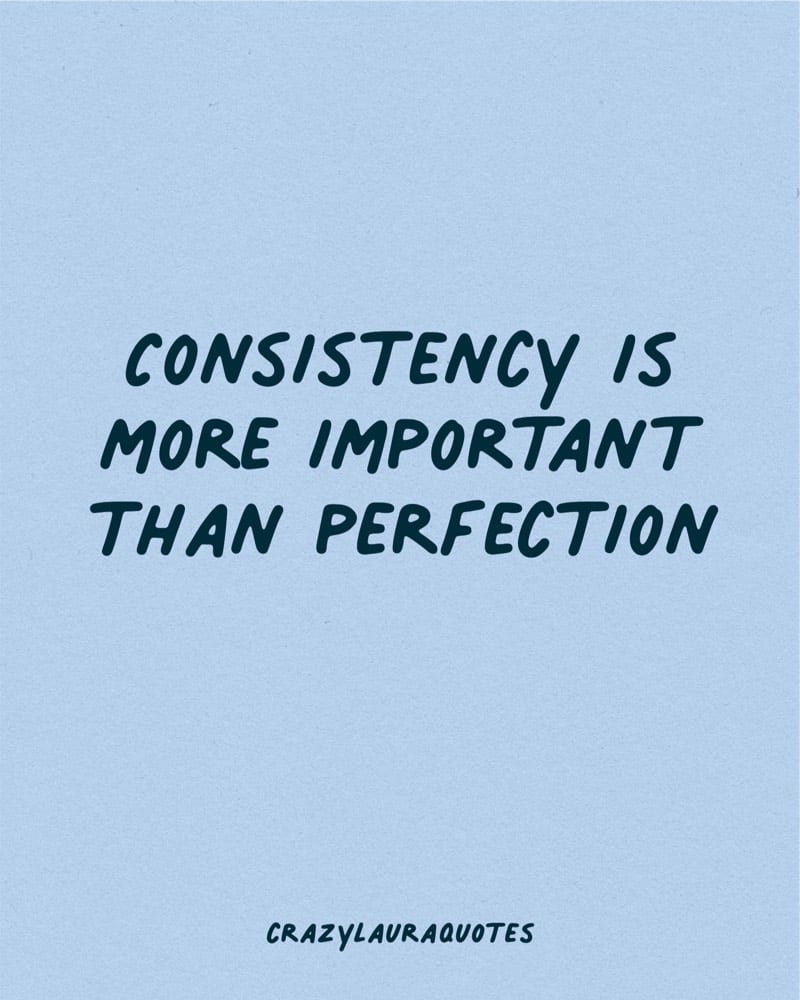 18. "Consistency is more important than perfection."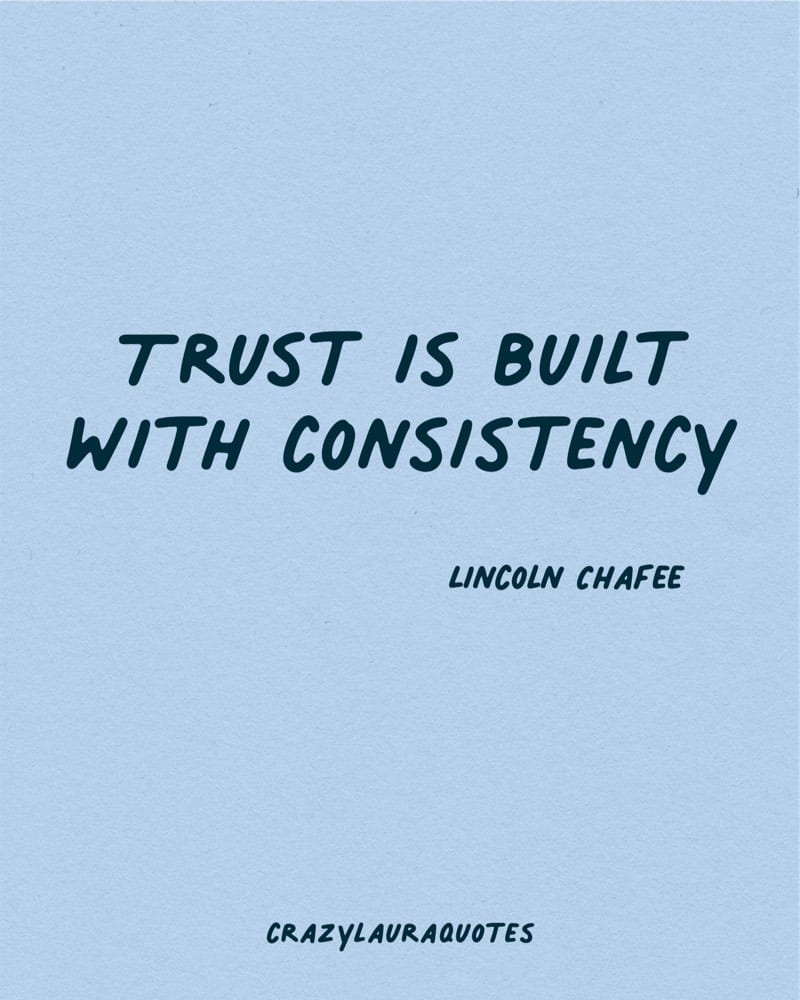 19. "Trust is built with consistency." – Lincoln Chafee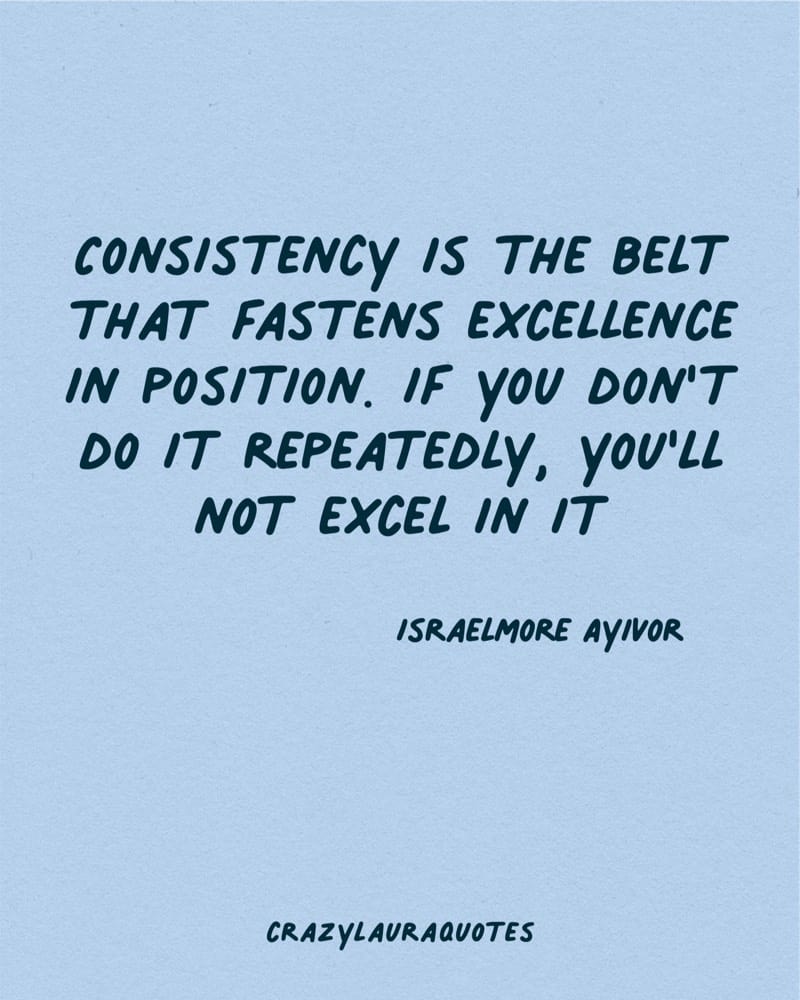 20. "Consistency is the belt that fastens excellence in position. If you don't do it repeatedly, you'll not excel in it." – Israelmore Ayivor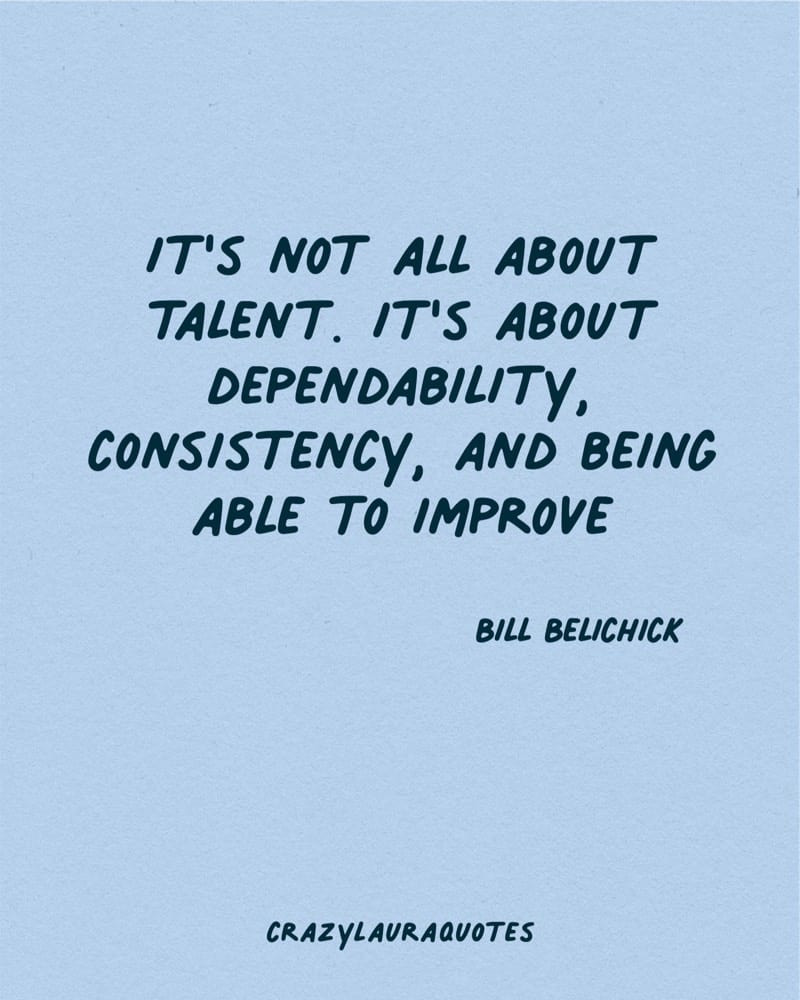 21. "It's not all about talent. It's about dependability, consistency, and being able to improve." – Bill Belichick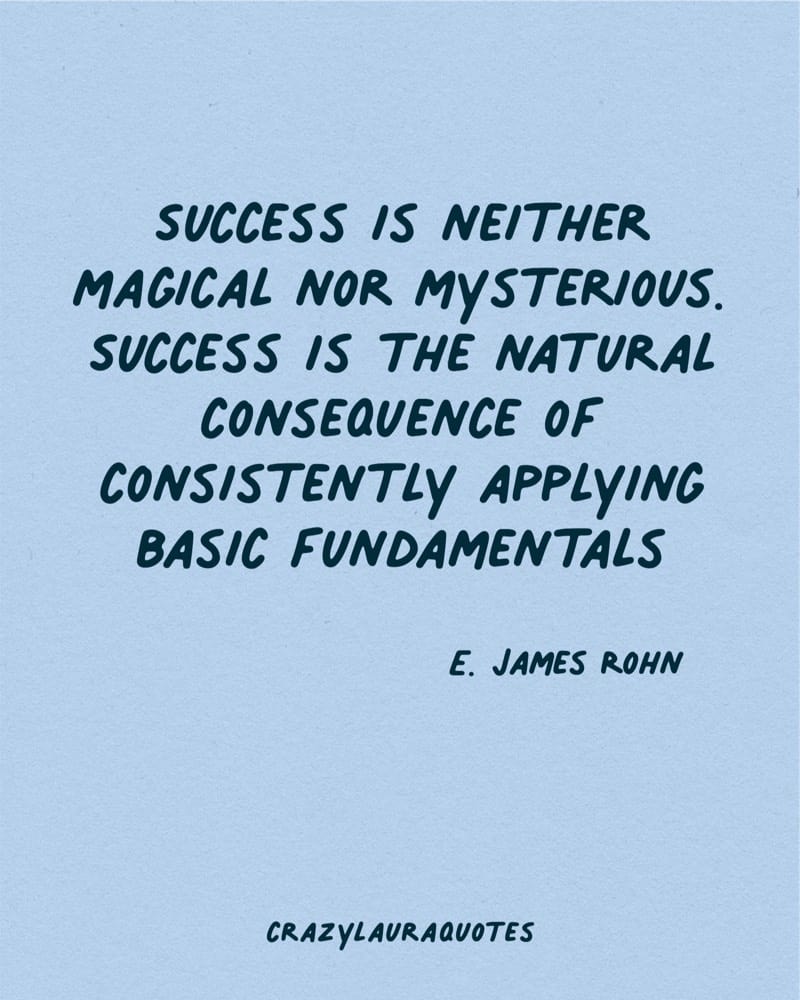 22. "Success is neither magical nor mysterious. Success is the natural consequence of consistently applying basic fundamentals." – E. James Rohn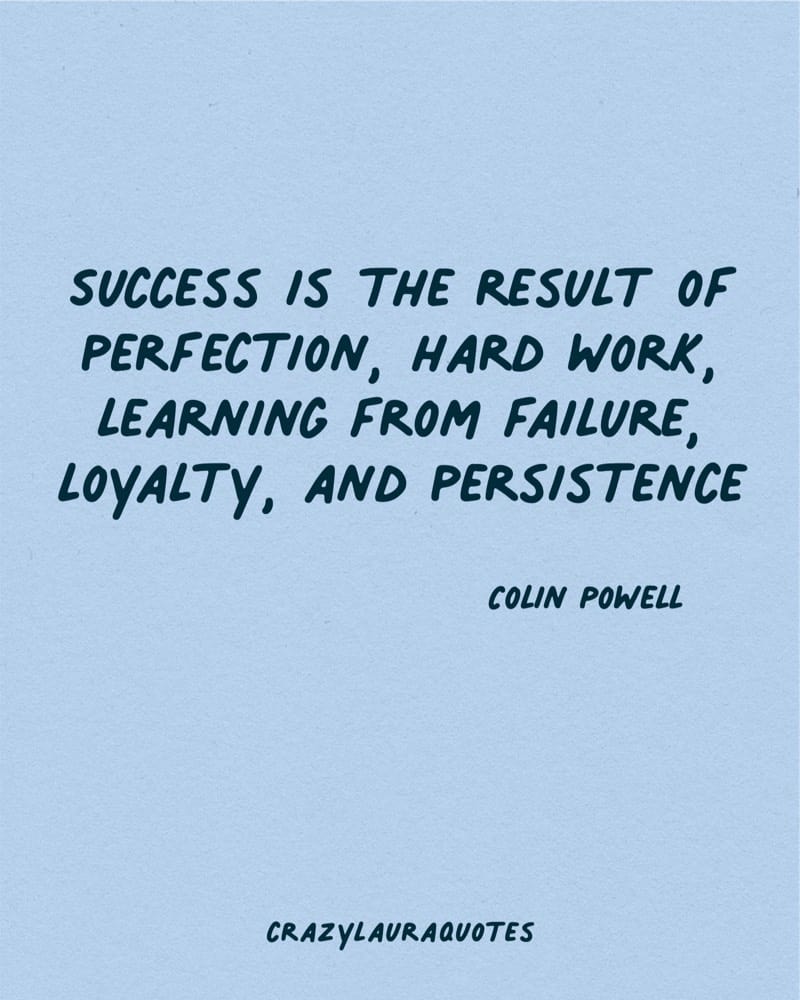 23. "Success is the result of perfection, hard work, learning from failure, loyalty, and persistence." – Colin Powell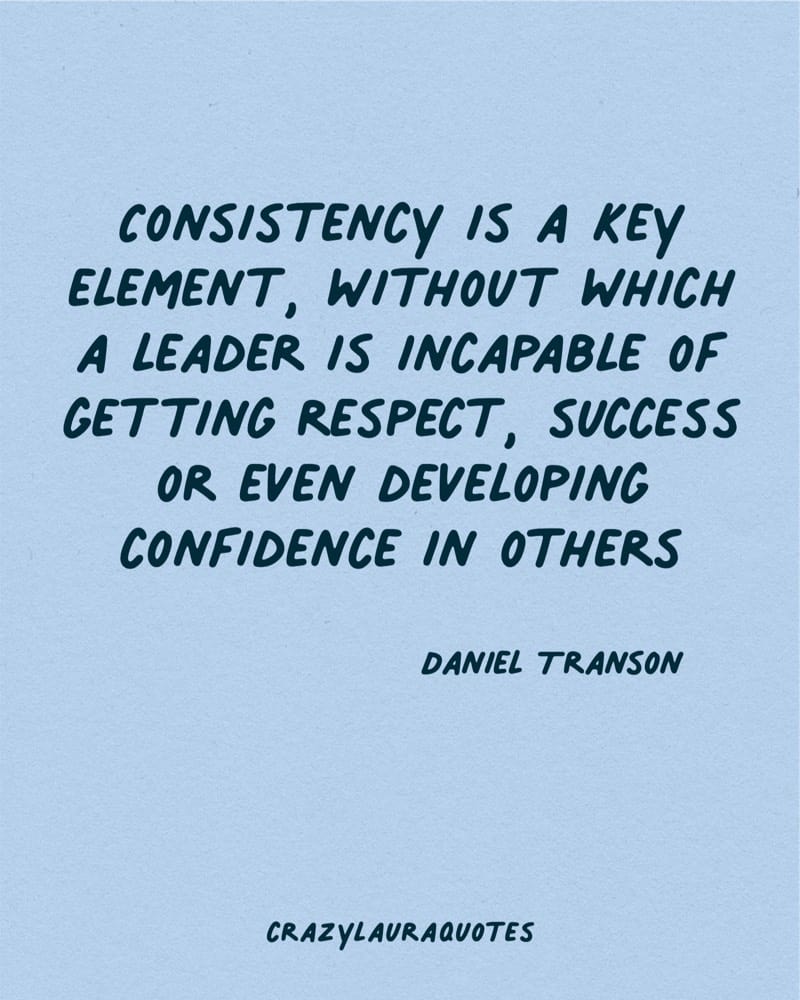 24. "Consistency is a key element, without which a leader is incapable of getting respect, success or even developing confidence in others." – Daniel Transon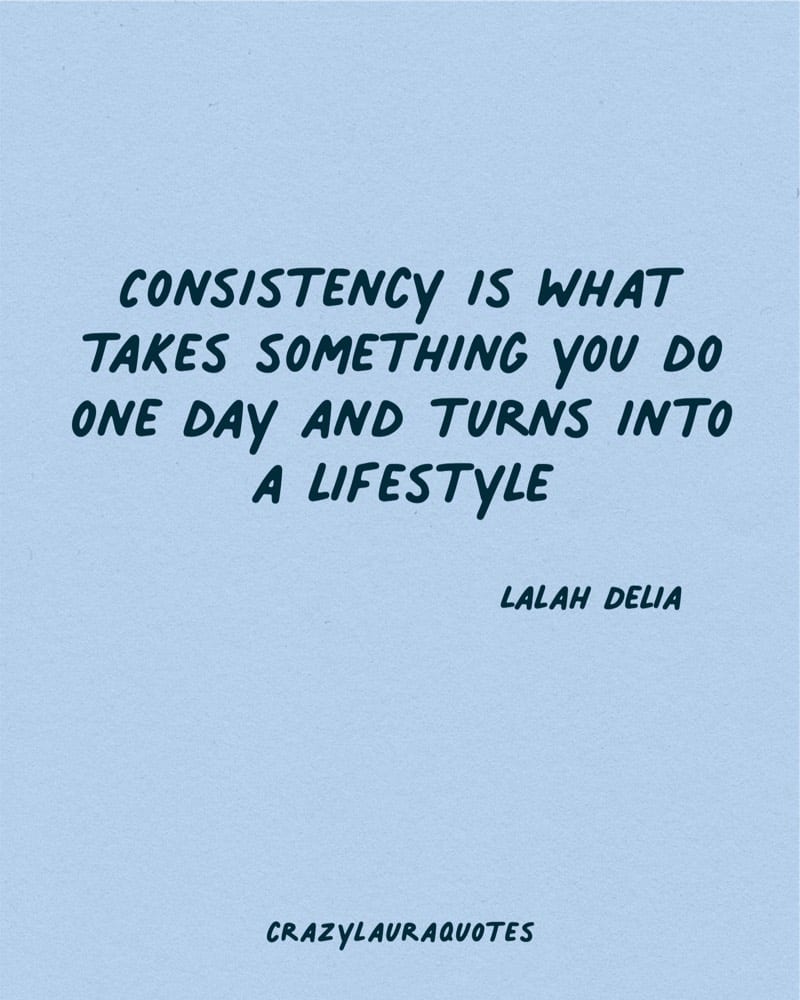 25. "Consistency is what takes something you do one day and turns into a lifestyle." – Lalah Delia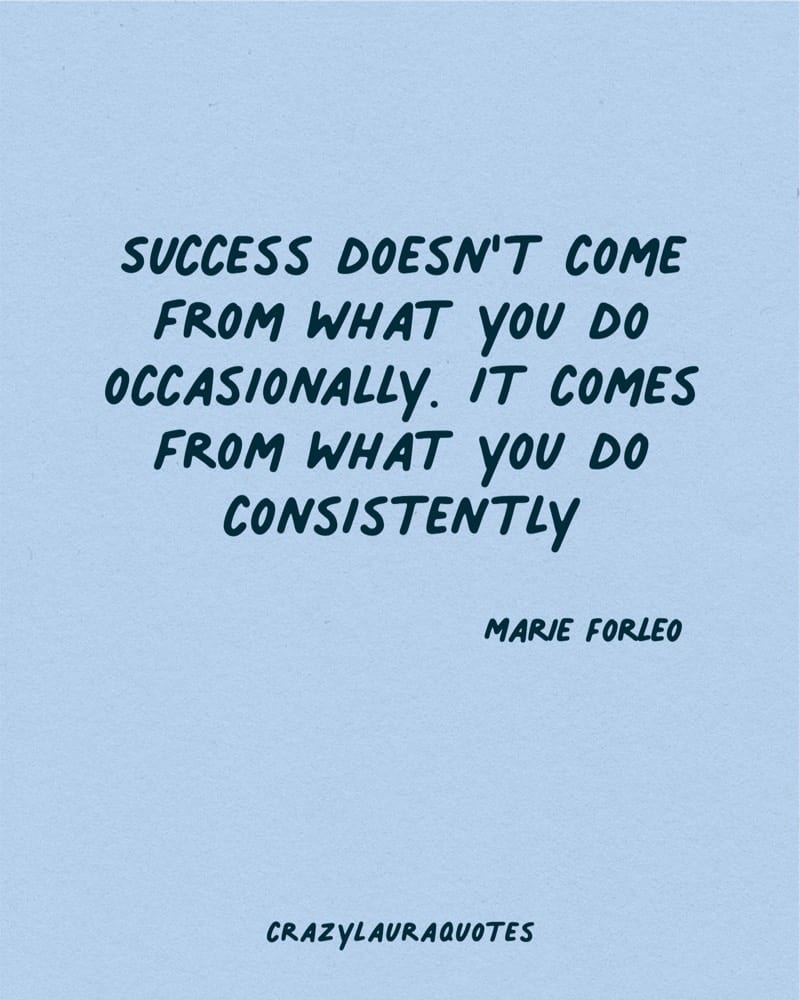 26. "Success doesn't come from what you do occasionally. It comes from what you do consistently." – Marie Forleo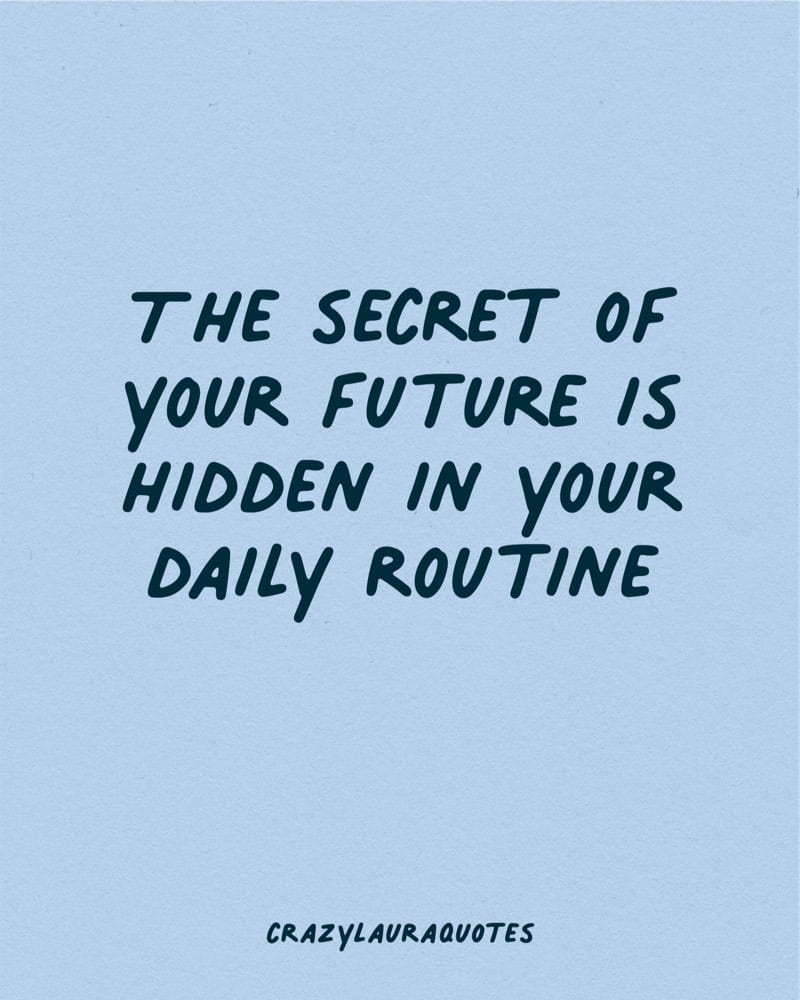 27. "The secret of your future is hidden in your daily routine"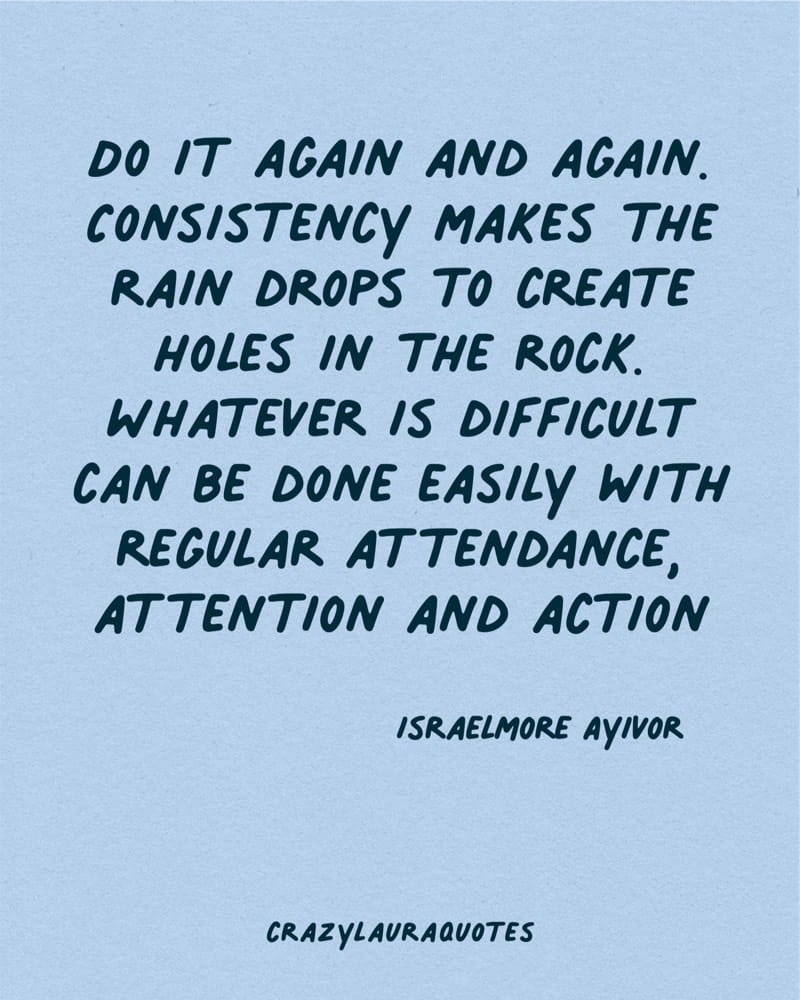 28. "Do it again and again. Consistency makes the rain drops to create holes in the rock. Whatever is difficult can be done easily with regular attendance, attention and action" – Israelmore Ayivor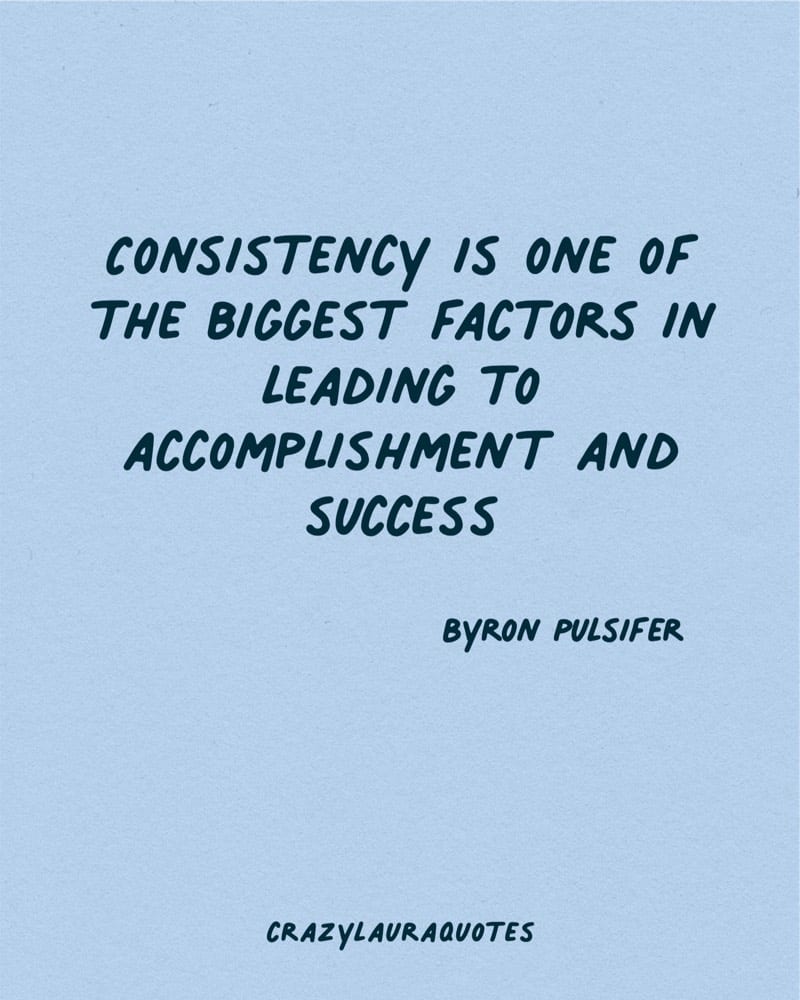 29. "Consistency is one of the biggest factors in leading to accomplishment and success." – Byron Pulsifer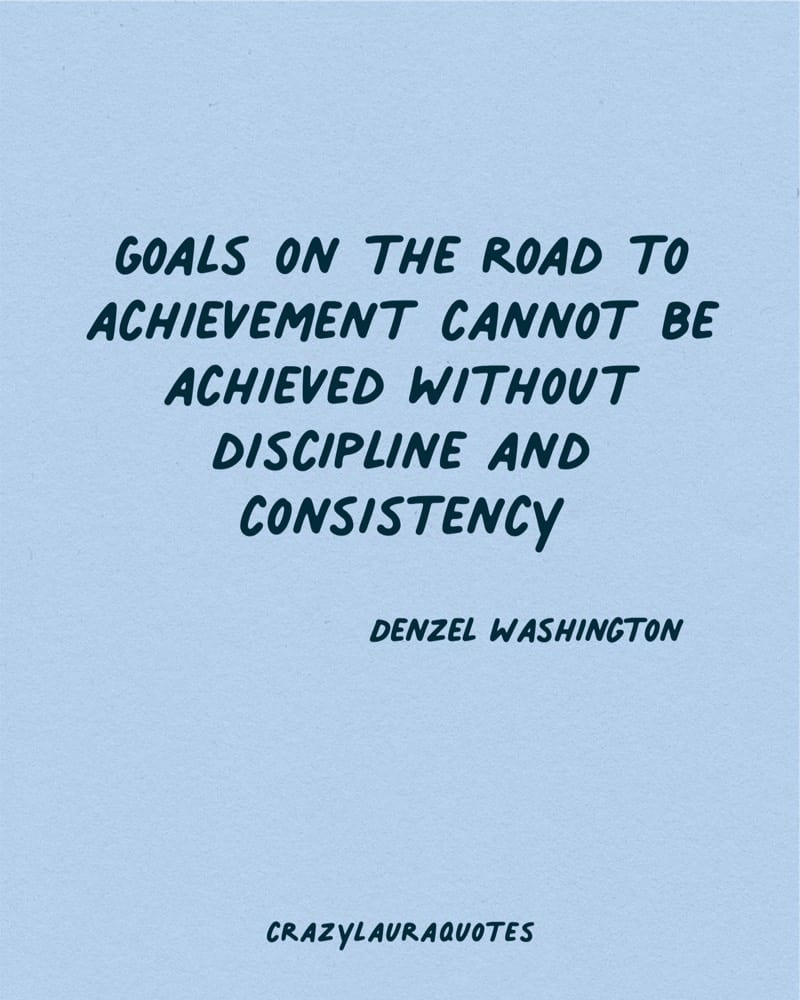 30. "Goals on the road to achievement cannot be achieved without discipline and consistency." – Denzel Washington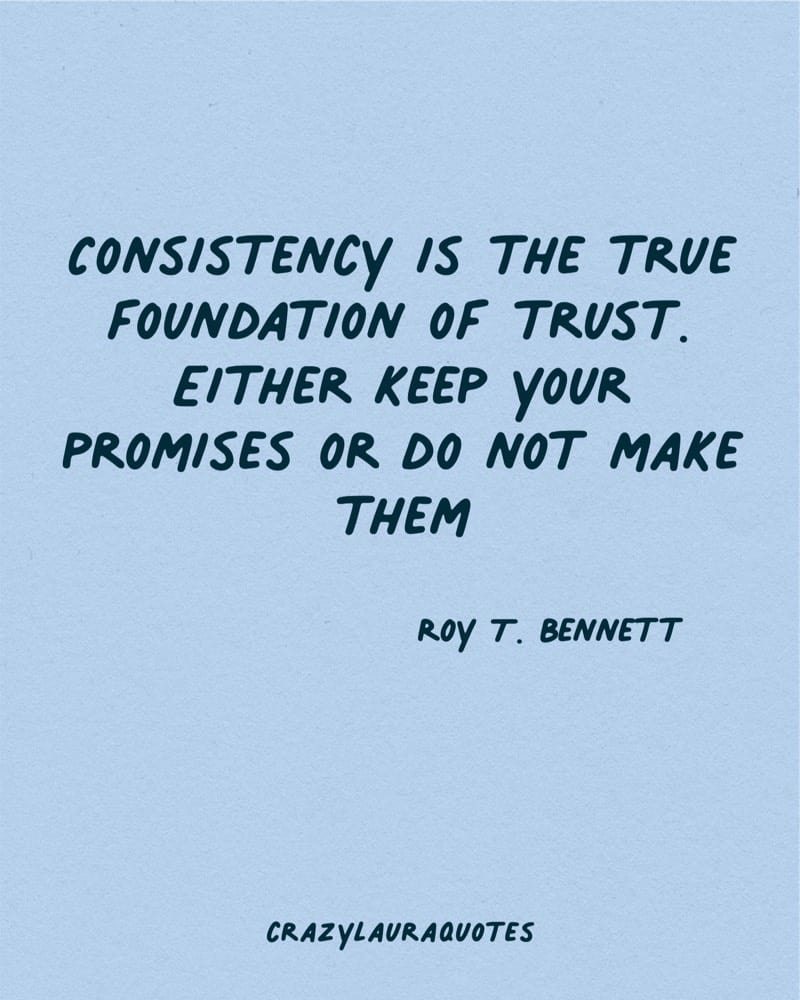 31. "Consistency is the true foundation of trust. Either keep your promises or do not make them." – Roy T. Bennett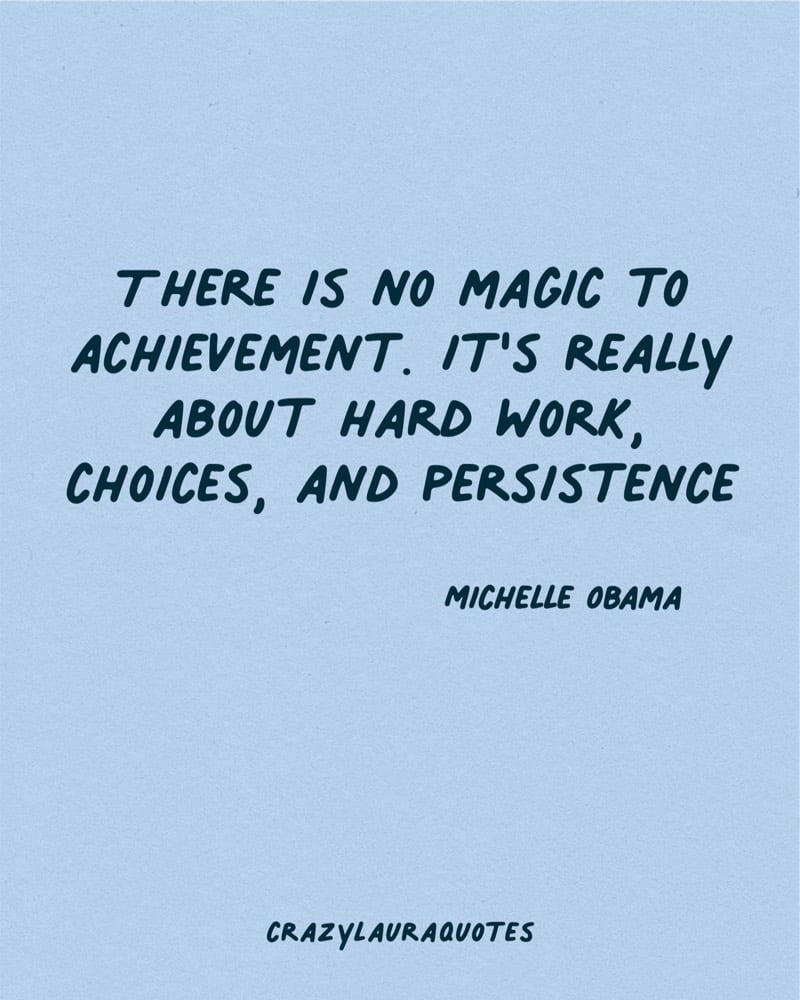 32. "There is no magic to achievement. It's really about hard work, choices, and persistence." – Michelle Obama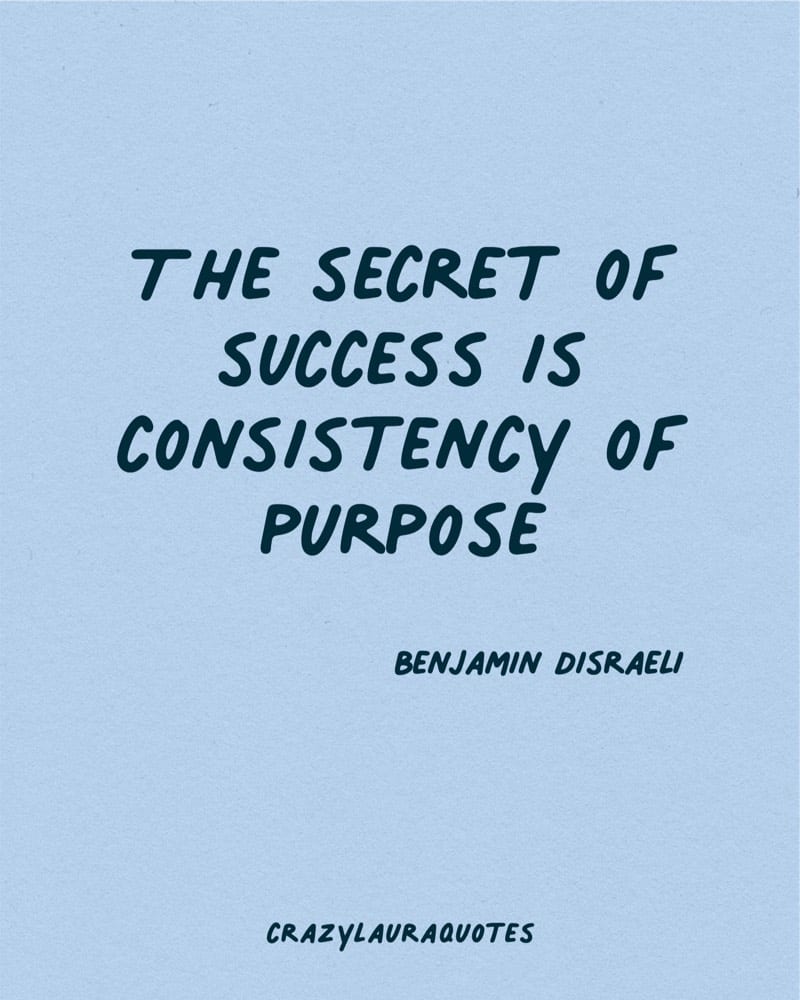 33. "The secret of success is consistency of purpose." – Benjamin Disraeli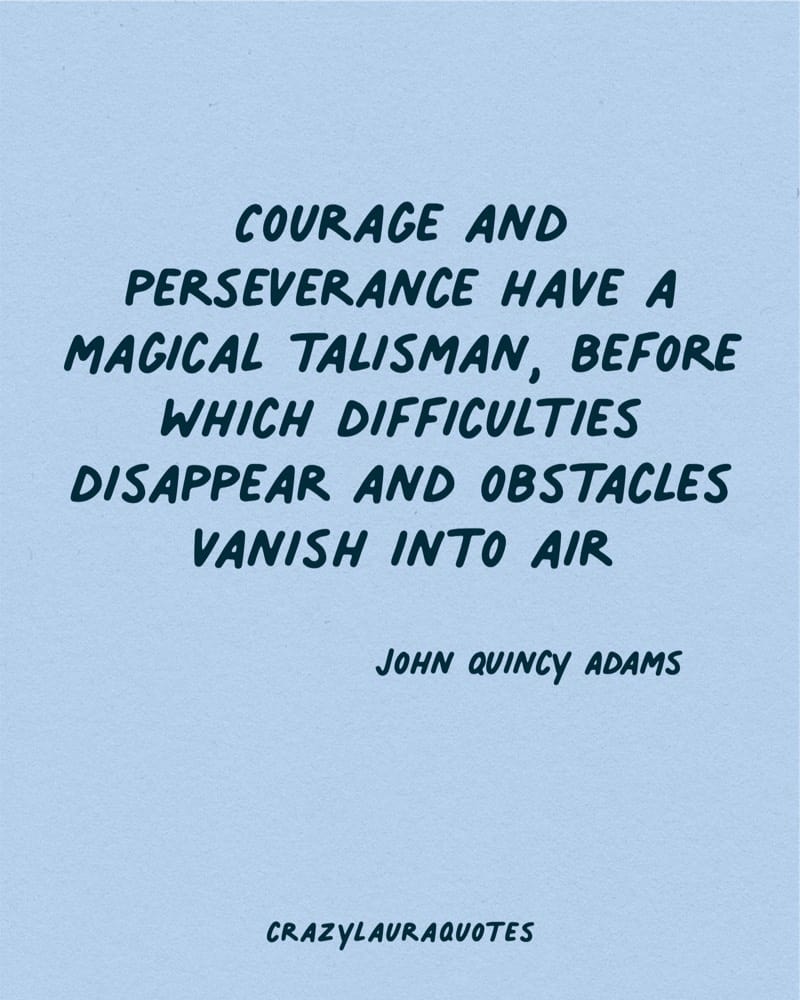 34. "Courage and perseverance have a magical talisman, before which difficulties disappear and obstacles vanish into air." – John Quincy Adams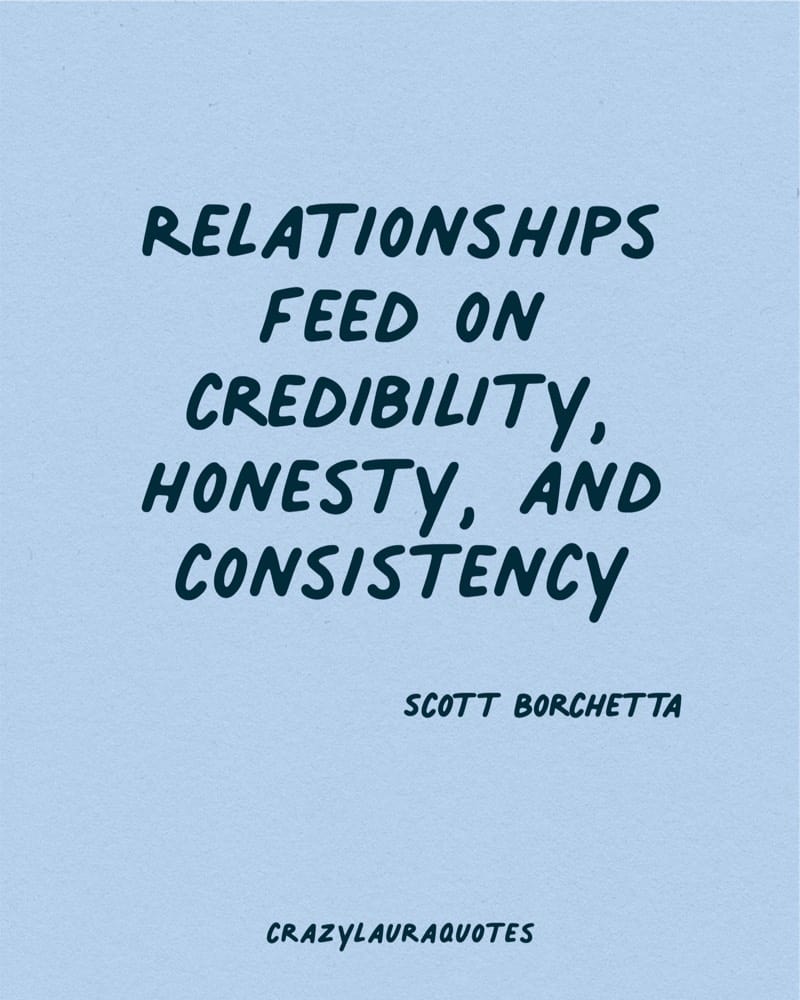 35. "Relationships feed on credibility, honesty, and consistency." – Scott Borchetta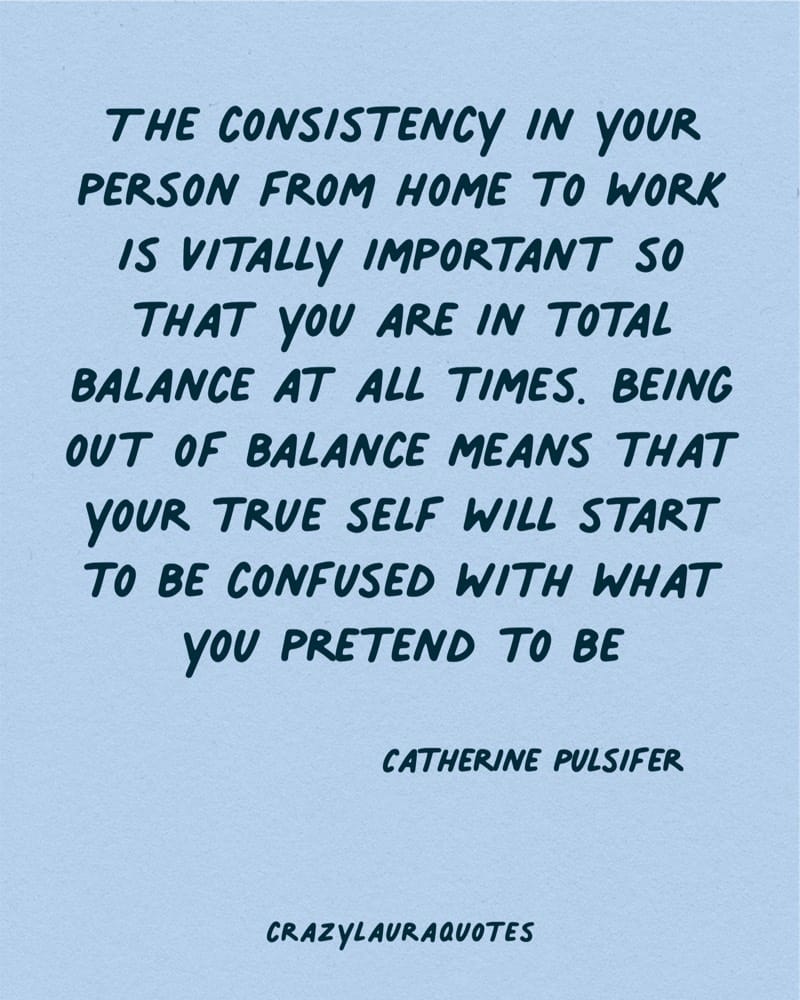 36. "The consistency in your person from home to work is vitally important so that you are in total balance at all times. Being out of balance means that your true self will start to be confused with what you pretend to be." – Catherine Pulsifer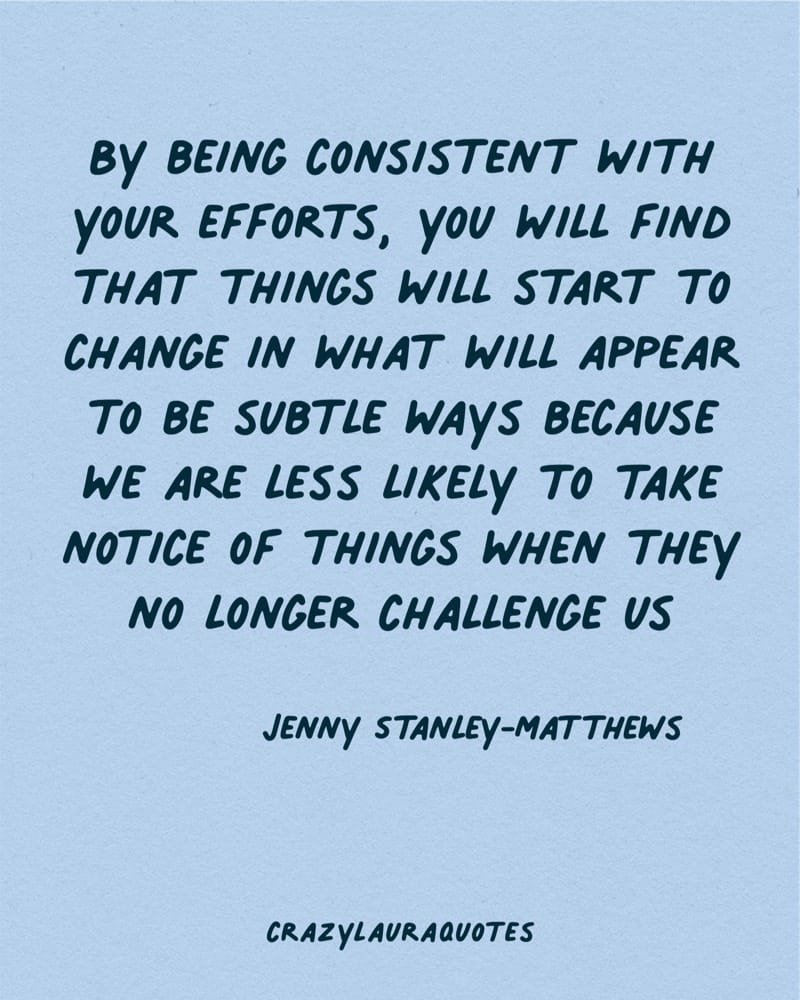 37. "By being consistent with your efforts, you will find that things will start to change in what will appear to be subtle ways because we are less likely to take notice of things when they no longer challenge us." – Jenny Stanley-Matthews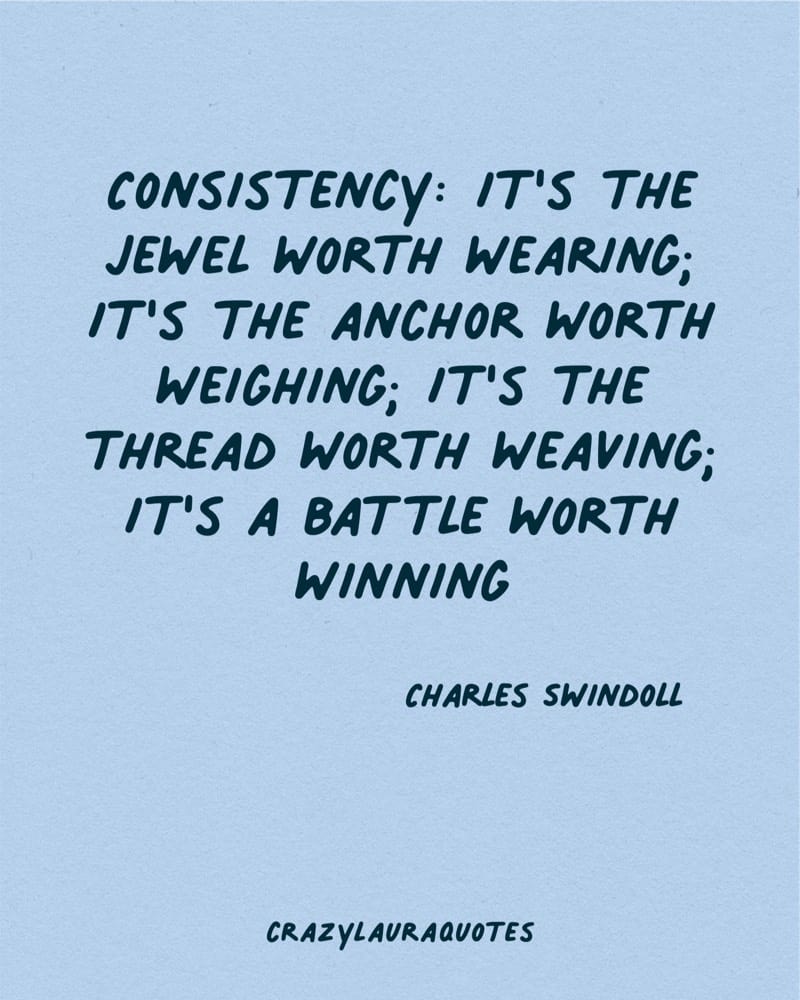 38. "Consistency: It's the jewel worth wearing; It's the anchor worth weighing; It's the thread worth weaving; It's a battle worth winning." – Charles Swindoll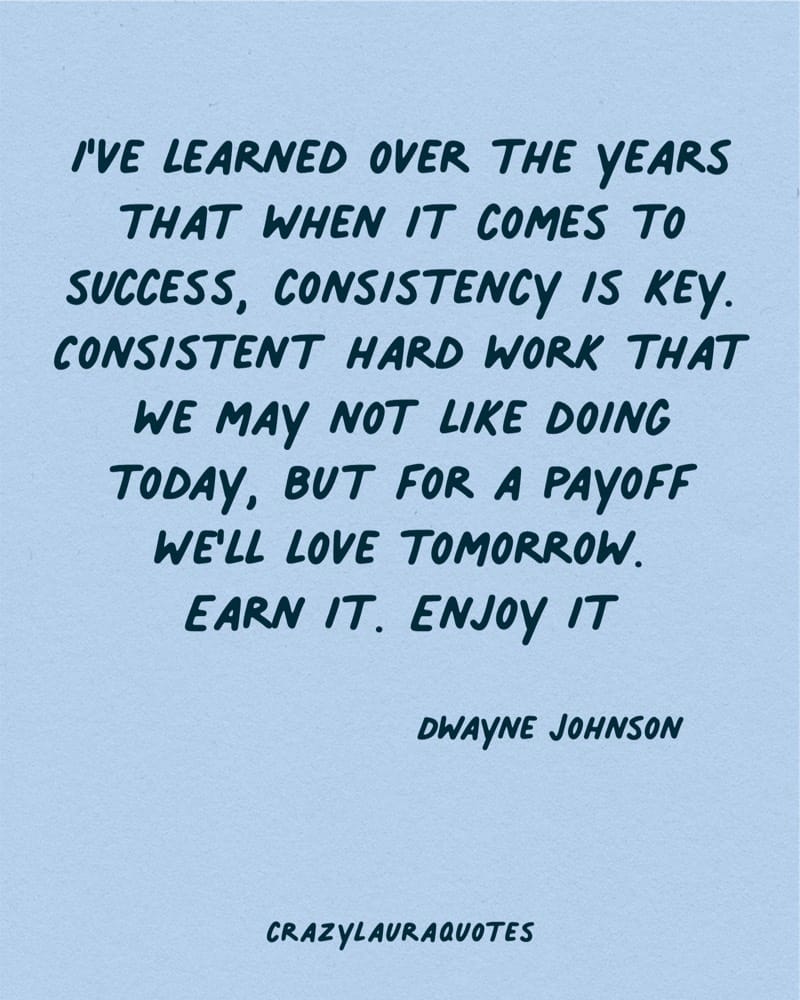 39. "I've learned over the years that when it comes to success, consistency is key. Consistent hard work that we may not like doing today, but for a payoff we'll love tomorrow. Earn it. Enjoy it." – Dwayne Johnson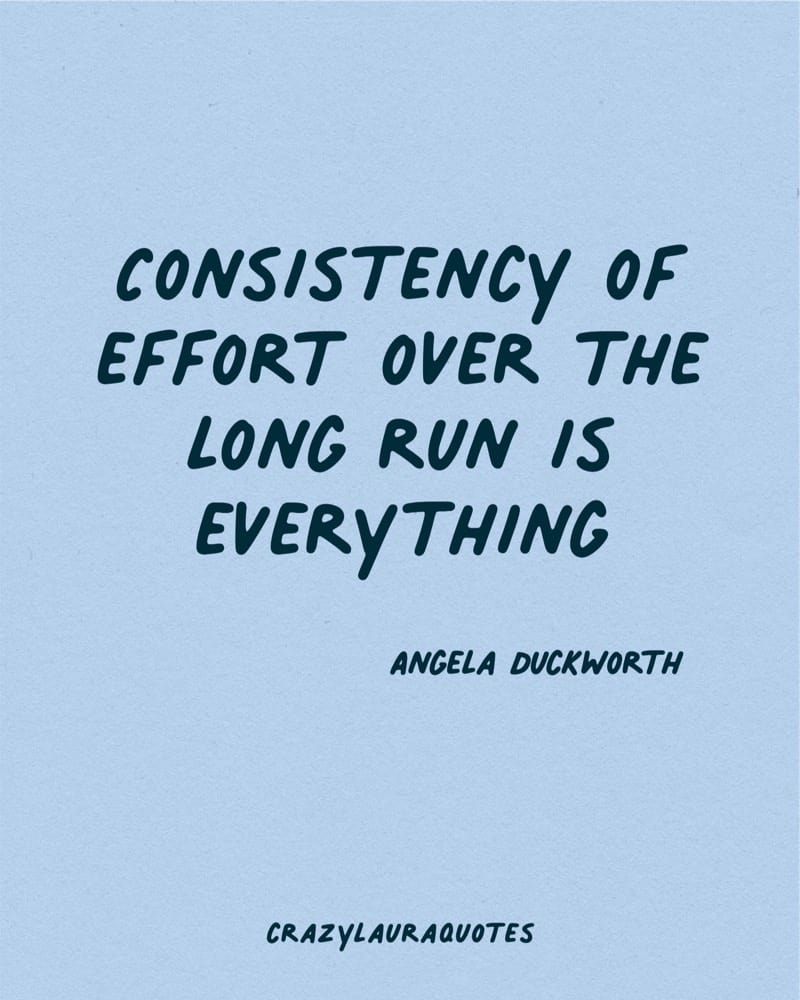 40. "Consistency of effort over the long run is everything." – Angela Duckworth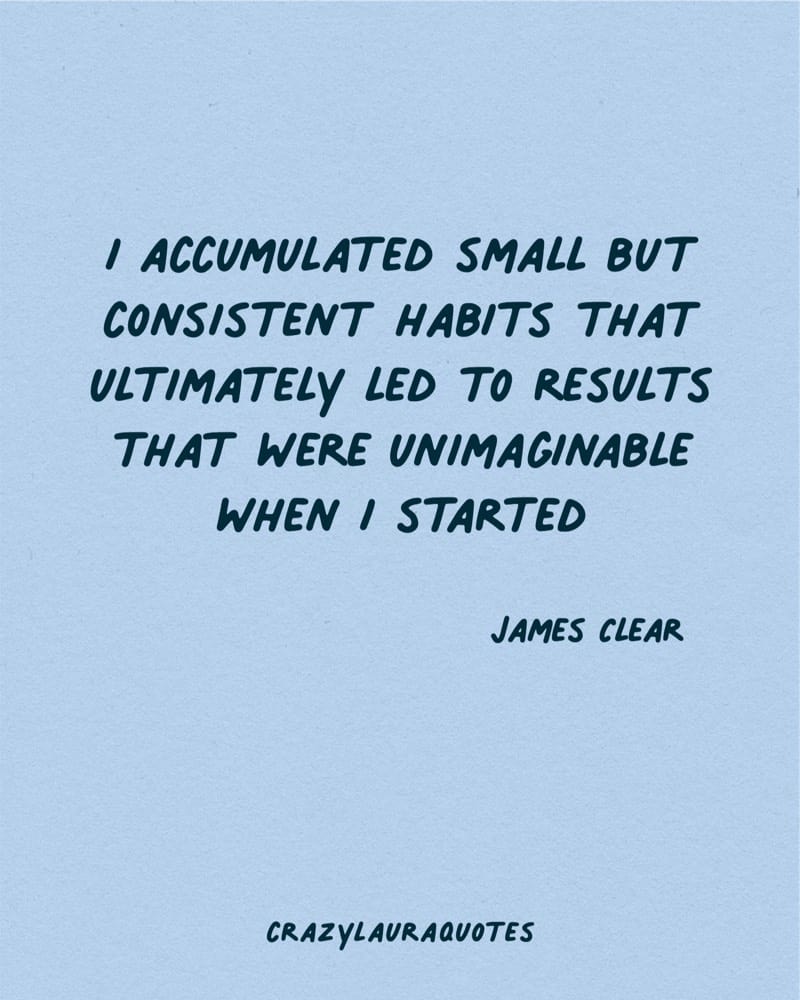 41. "I accumulated small but consistent habits that ultimately led to results that were unimaginable when I started." – James Clear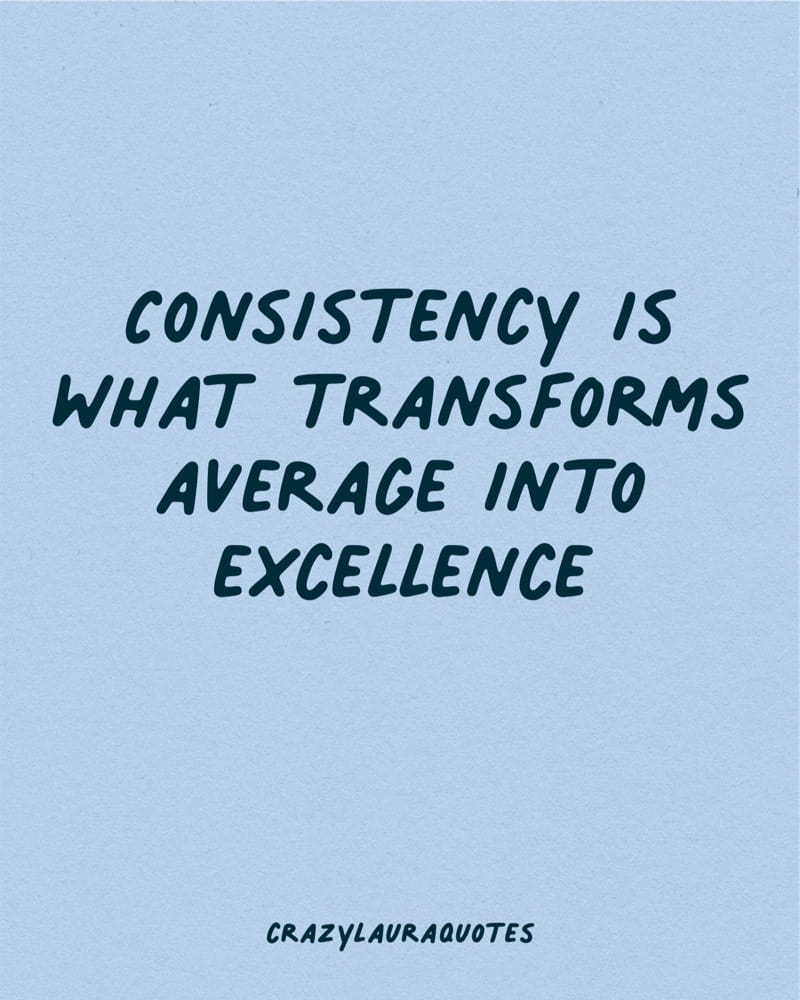 42. "Consistency is what transforms average into excellence."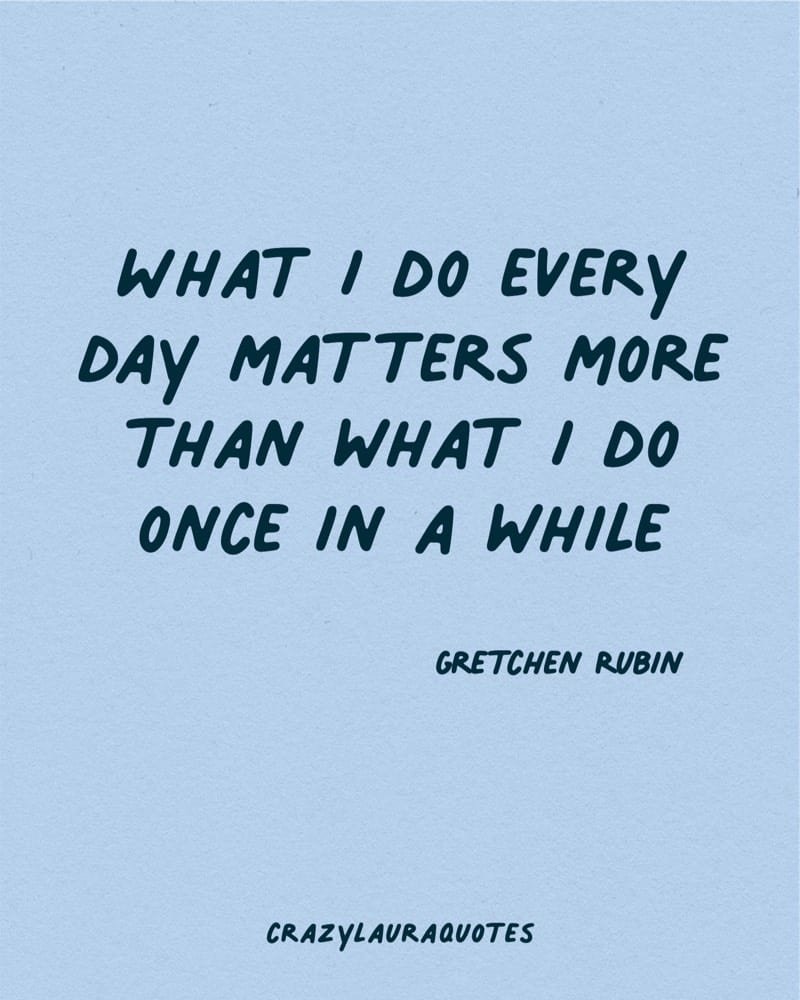 43. "What I do every day matters more than what I do once in a while." – Gretchen Rubin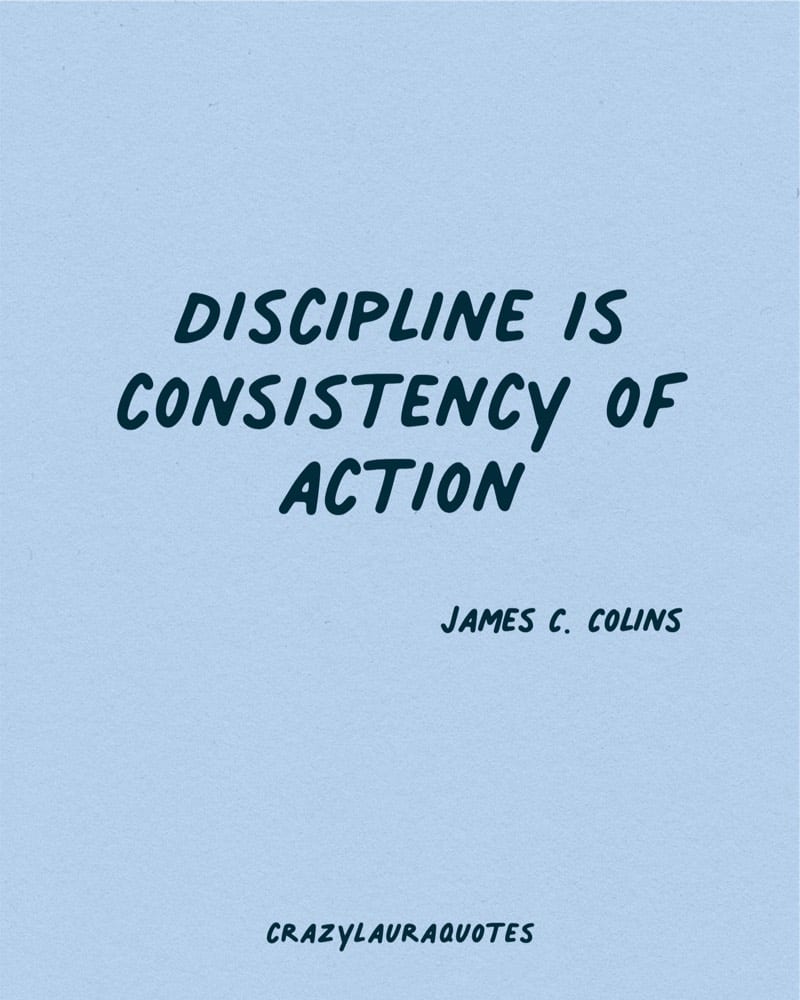 44. "Discipline is consistency of action." – James C. Colins
I've been updating and adding new printables to my Etsy shop… check them out and let me know what other ones I should add! If you're into printables, you can grab the free affirmation printable pack down below!
Related Posts: