I always love a good boost of motivation to start the week off with! If you're anything like me… you'll love these inspirational quotes all about pushing yourself past your limits and achieving what you want out of life. Check them out and let me know which ones stand out to you!
Here are the ones I found: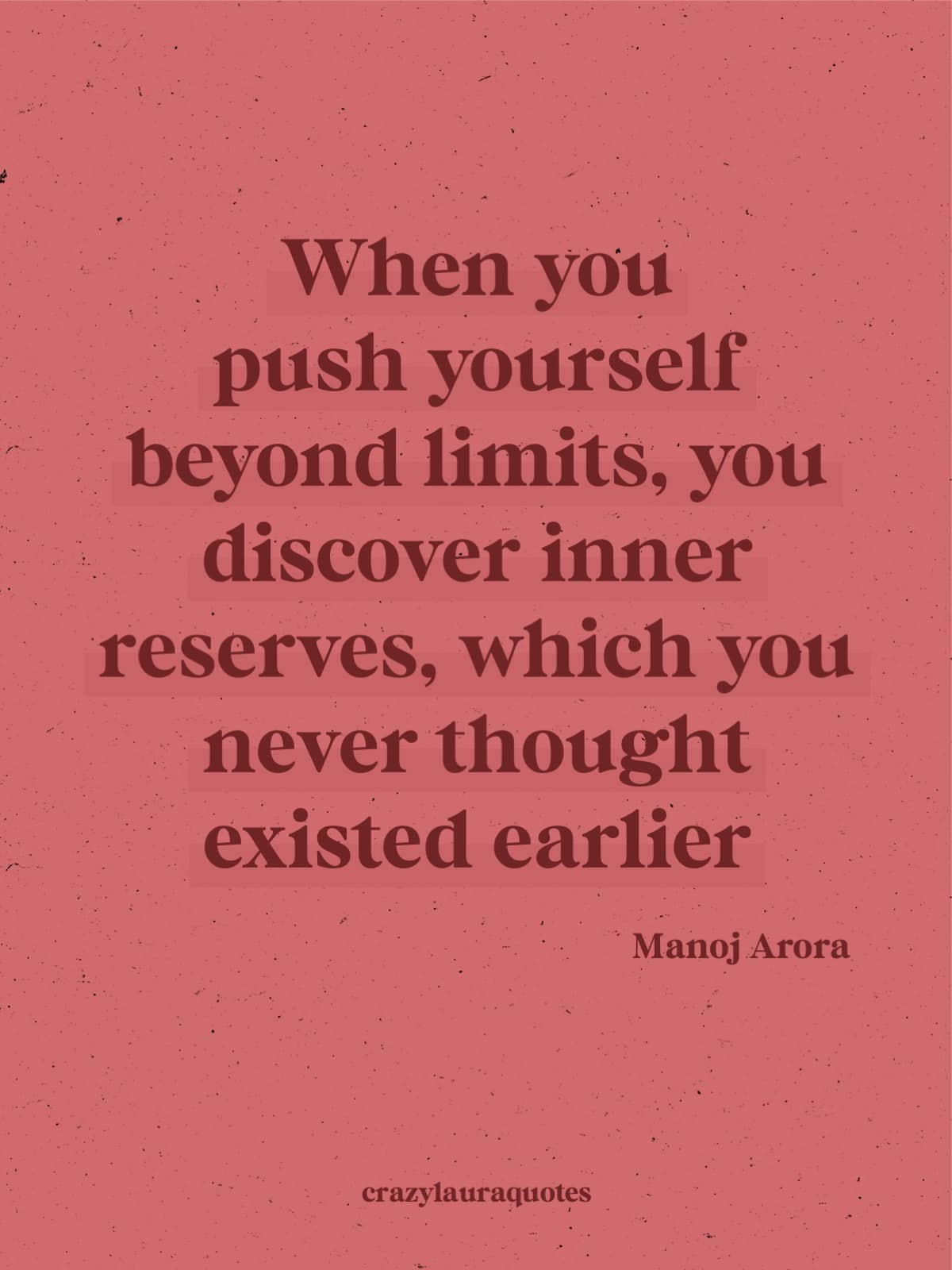 1. "When you push yourself beyond limits, you discover inner reserves, which you never thought existed earlier." – Manoj Arora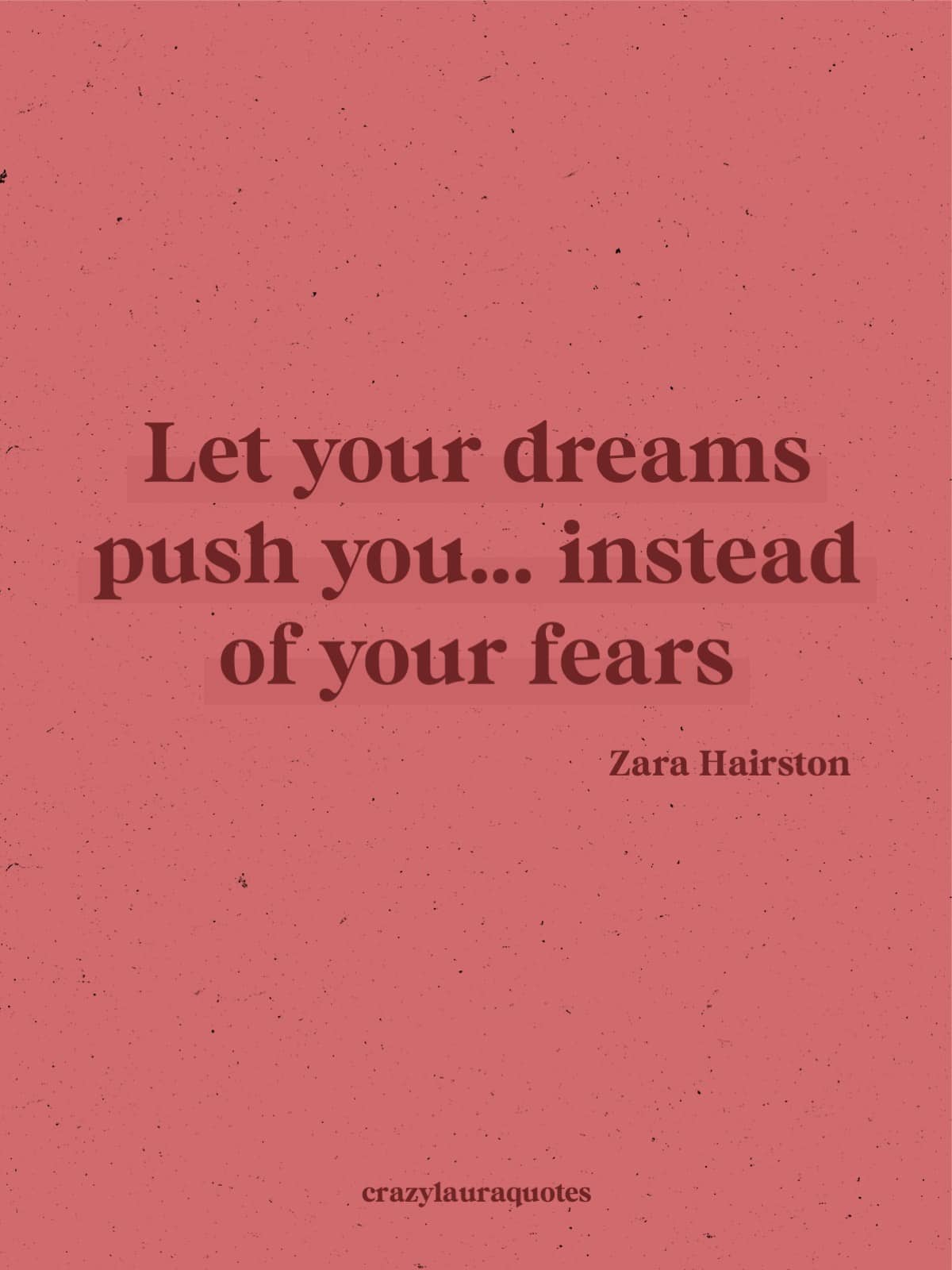 2. "Let your dreams push you…instead of your fears." – Zara Hairston

3. "The moment you want to quit is the moment you need to keep pushing." – Anonymous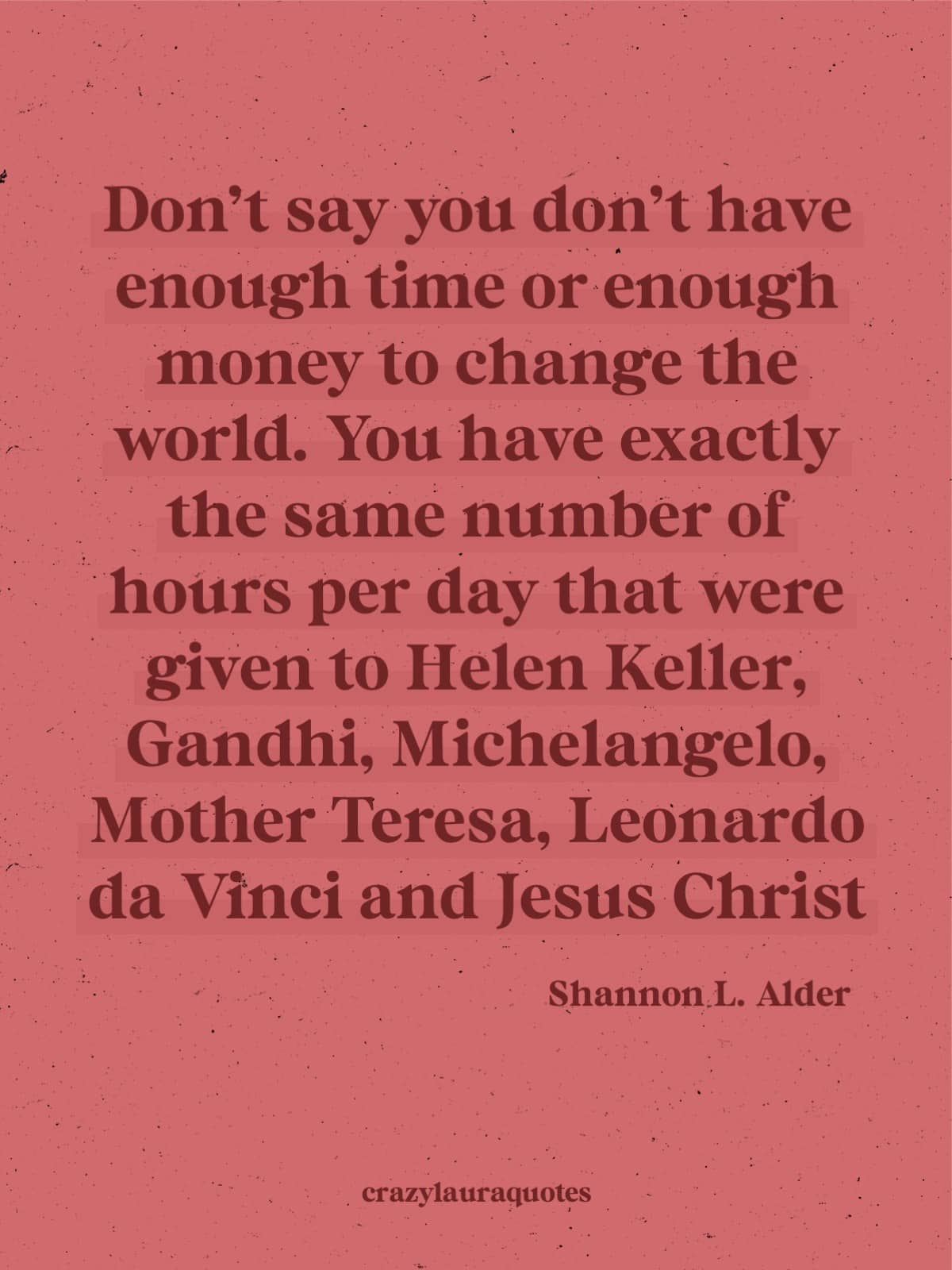 4. "Don't say you don't have enough time or enough money to change the world. You have exactly the same number of hours per day that were given to Helen Keller, Gandhi, Michelangelo, Mother Teresa, Leonardo da Vinci and Jesus Christ." – Shannon L. Alder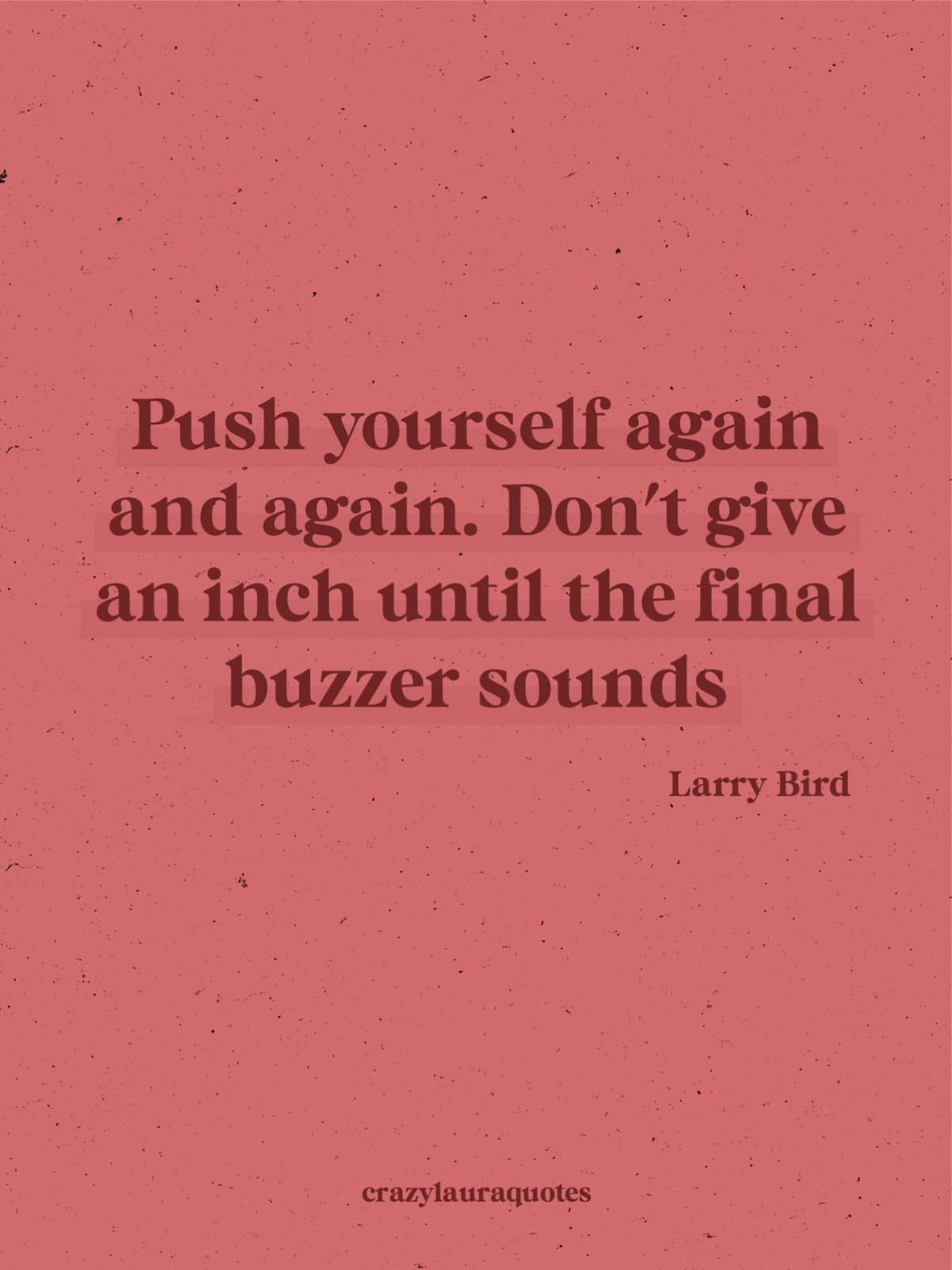 5. "Push yourself again and again. Don't give an inch until the final buzzer sounds." – Larry Bird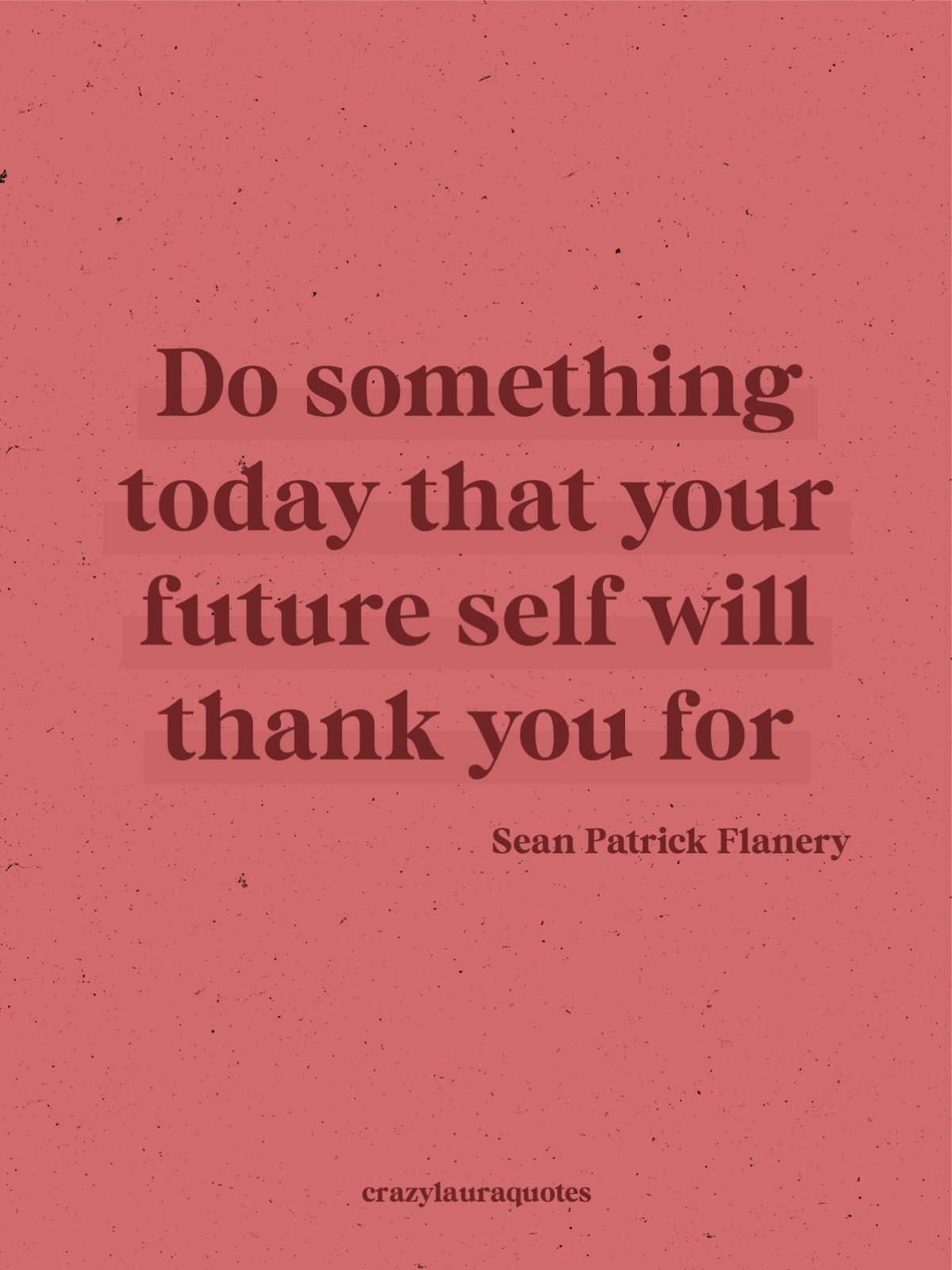 6. "Do something today that your future self will thank you for." – Sean Patrick Flanery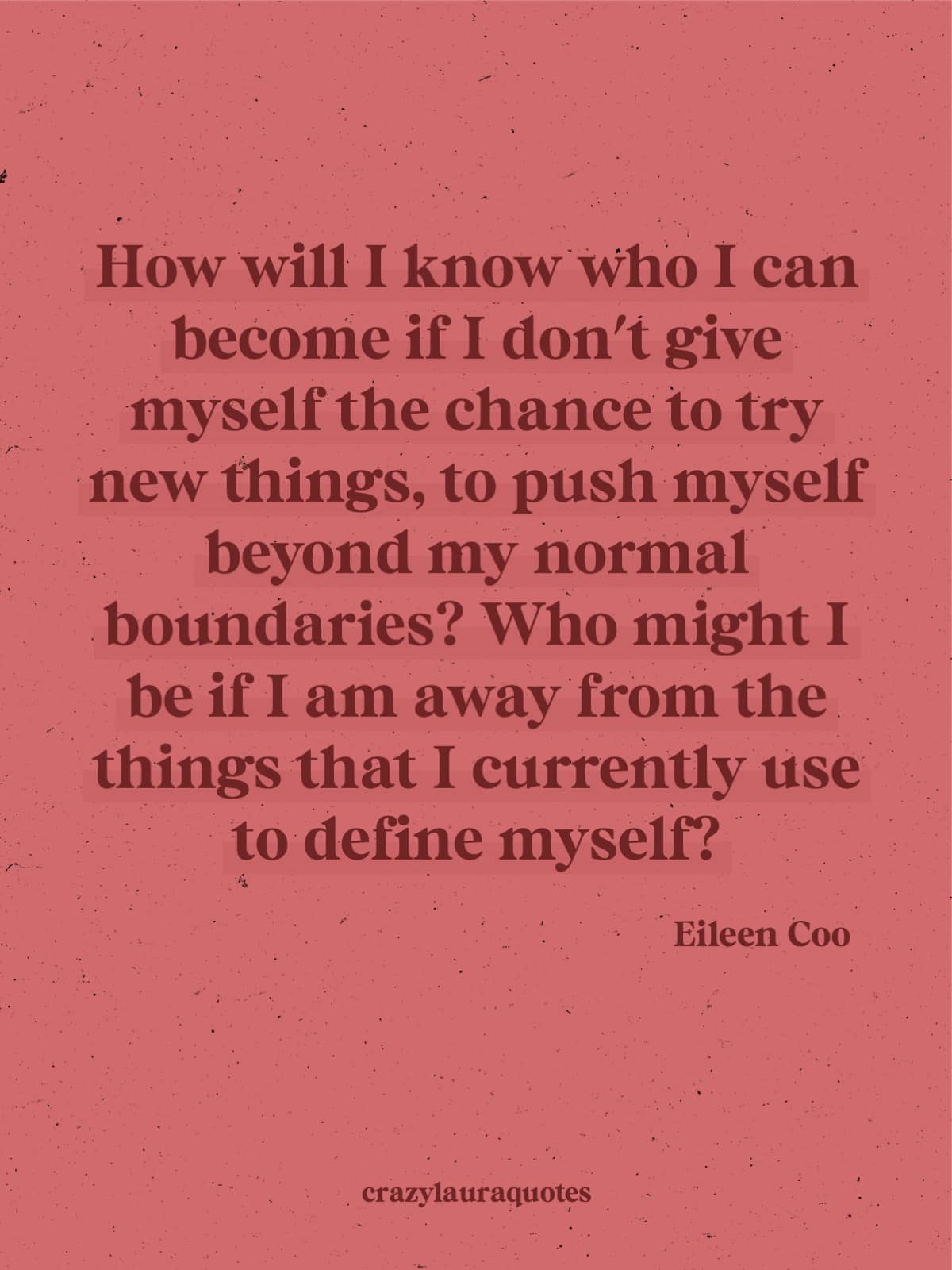 7. "How will I know who I can become if I don't give myself the chance to try new things, to push myself beyond my normal boundaries? Who might I be if I am away from the things that I currently use to define myself?" – Eileen Coo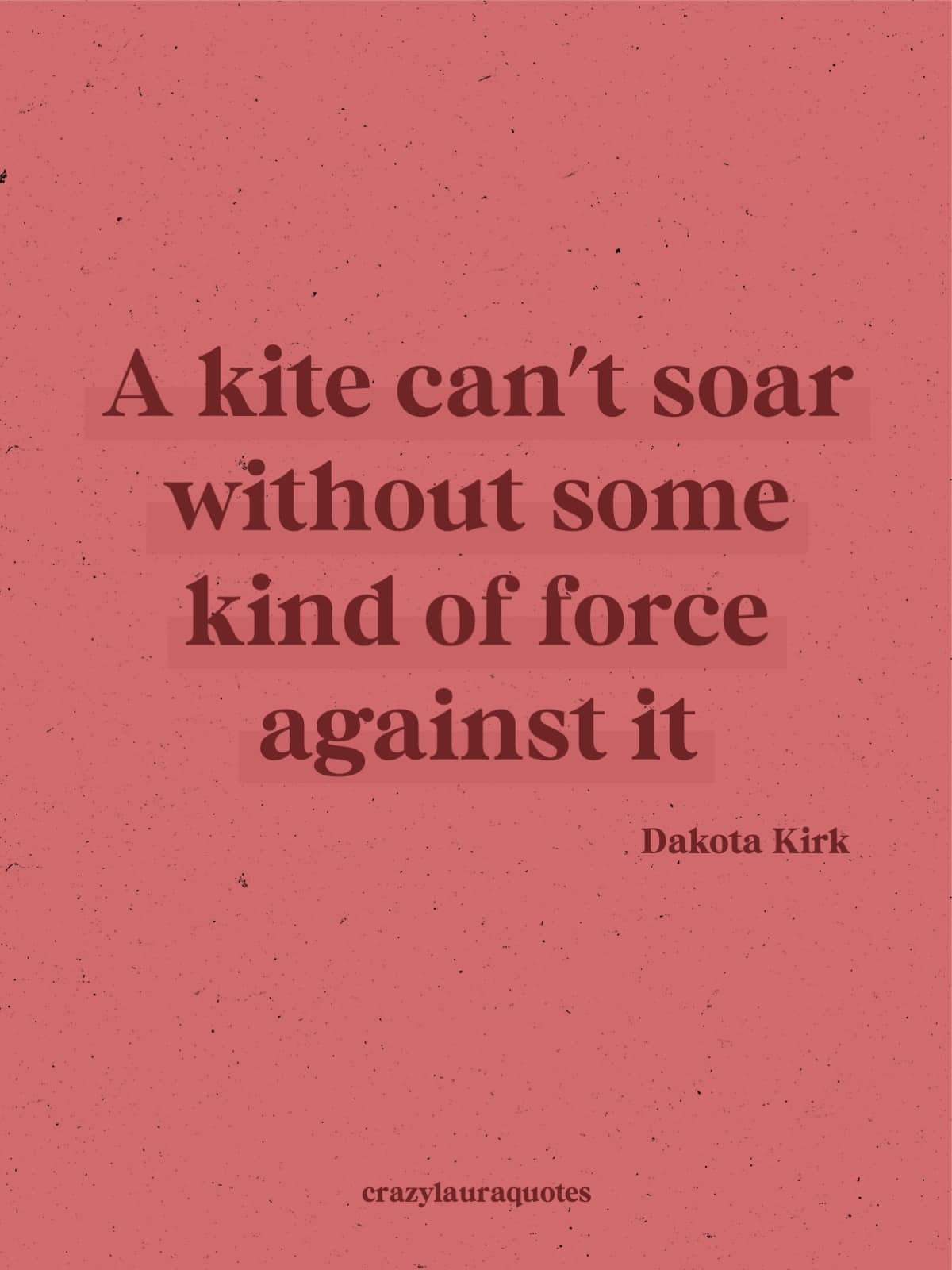 8. "A kite can't soar without some kind of force against it." – Dakota Kirk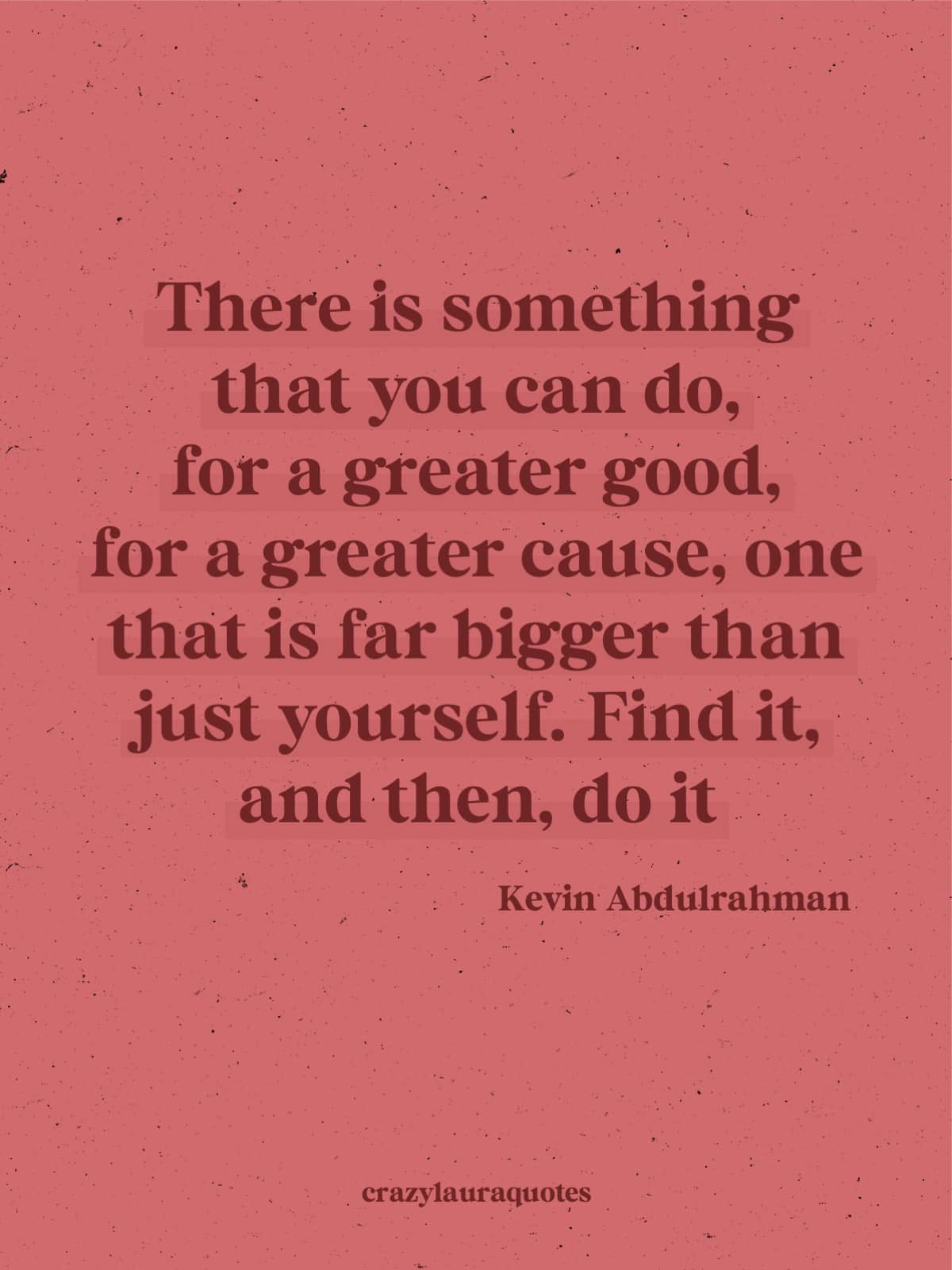 9. "There is something that you can do, for a greater good, for a greater cause, one that is far bigger than just yourself. Find it, and then, do it." – Kevin Abdulrahman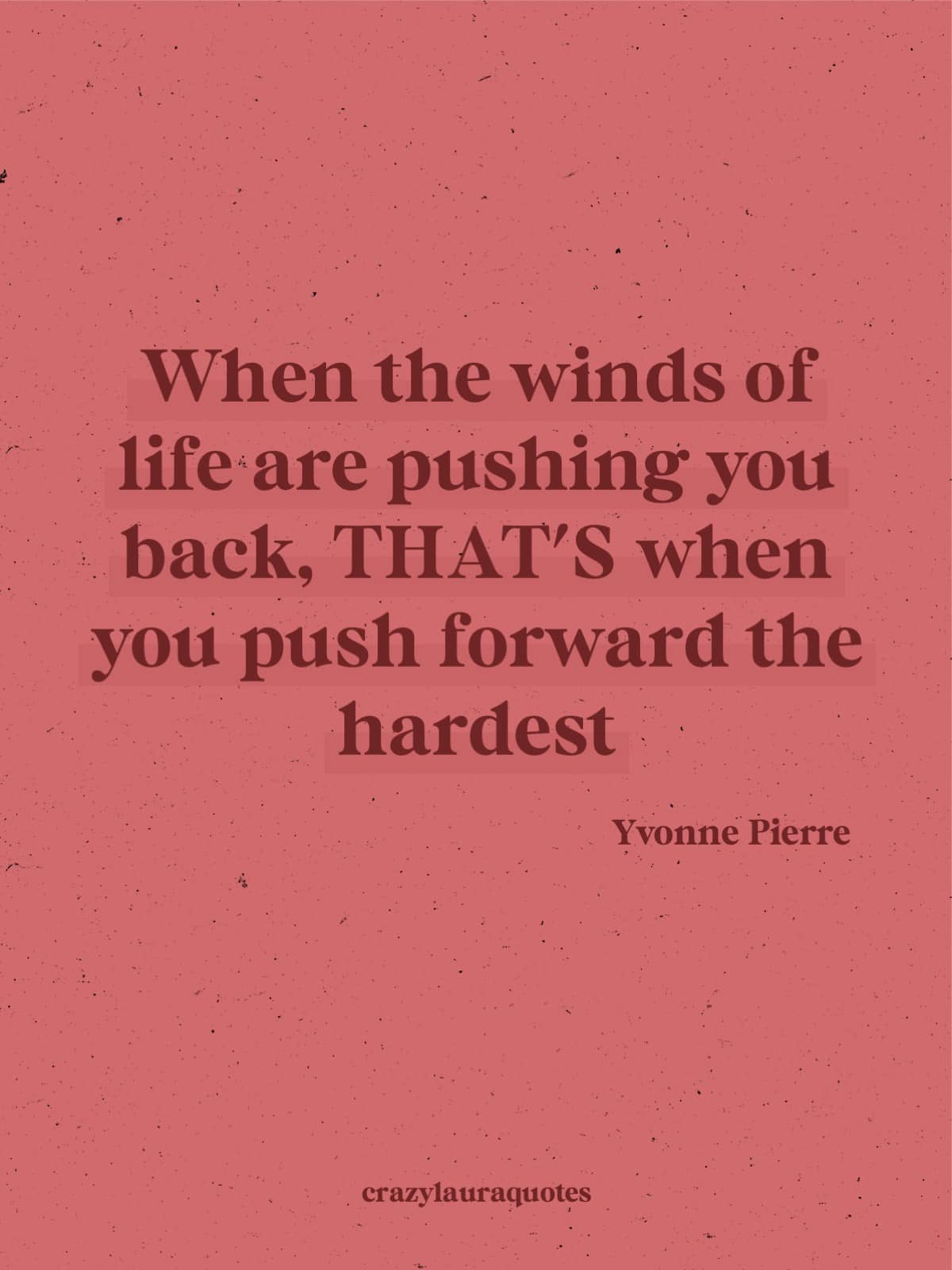 10. "When the winds of life are pushing you back, THAT'S when you push forward the hardest." – Yvonne Pierre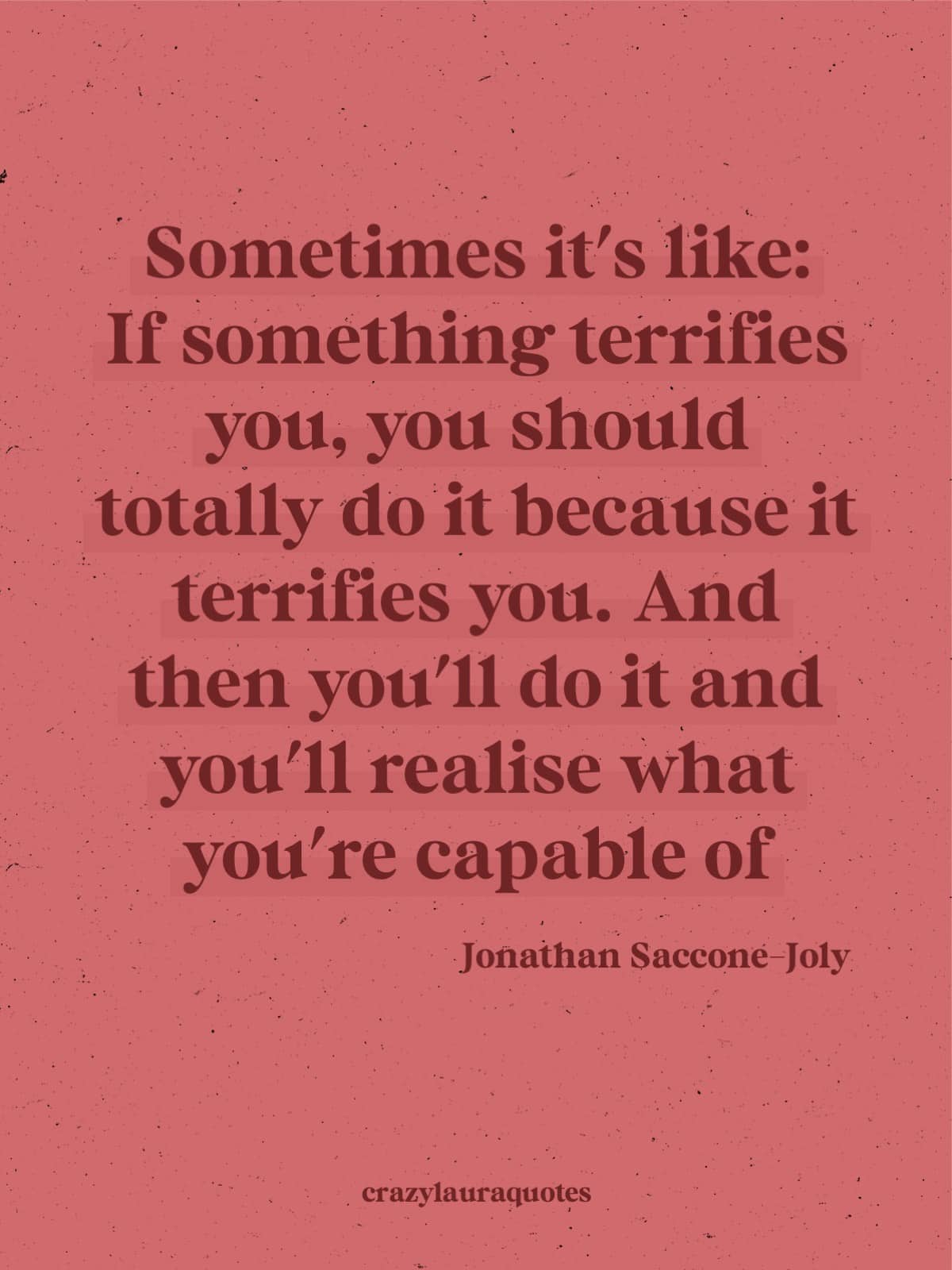 11. "Sometimes it's like: If something terrifies you, you should totally do it because it terrifies you. And then you'll do it and you'll realise what you're capable of." – Jonathan Saccone-Joly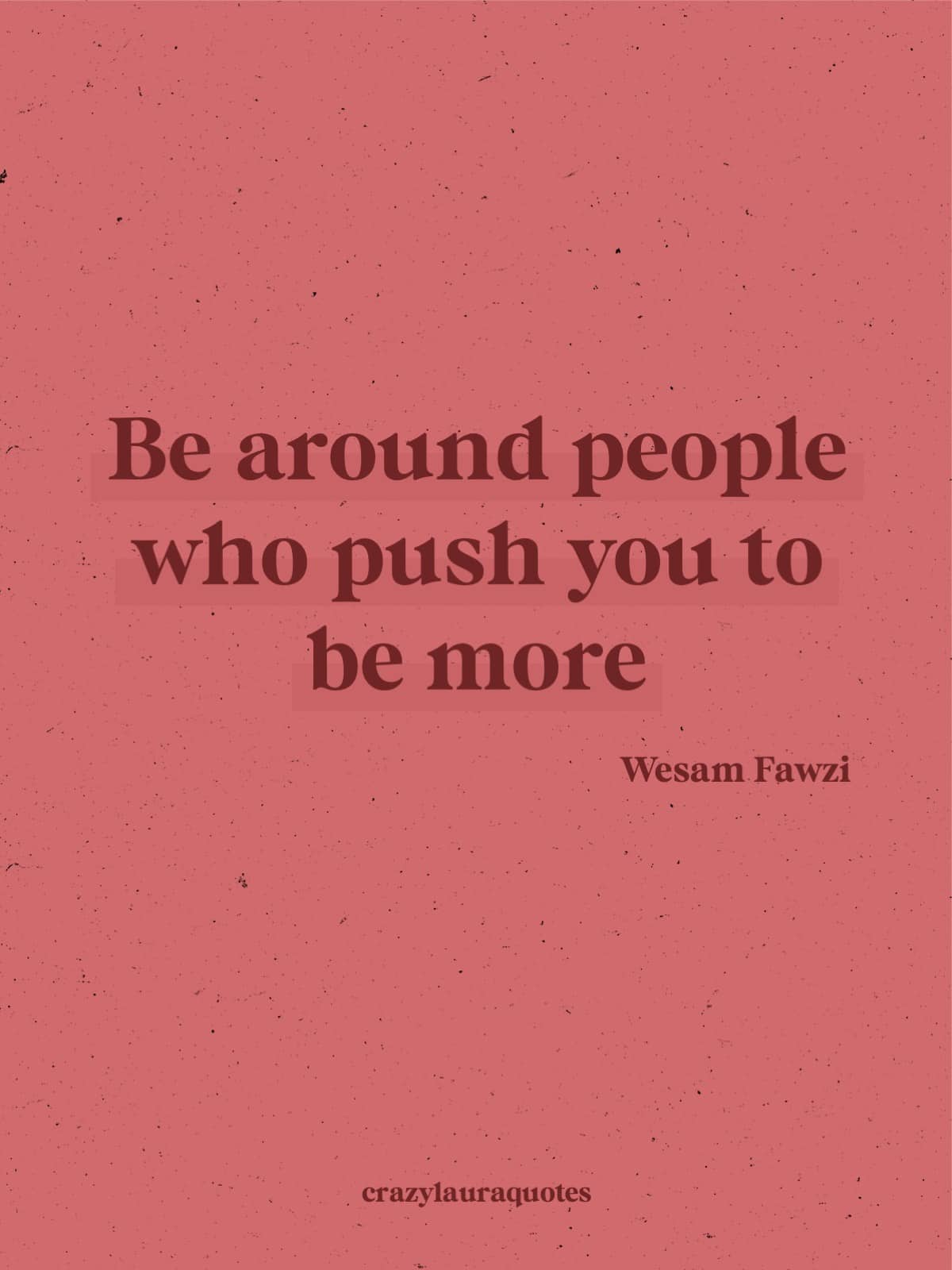 12. "Be around people who push you to be more." – Wesam Fawzi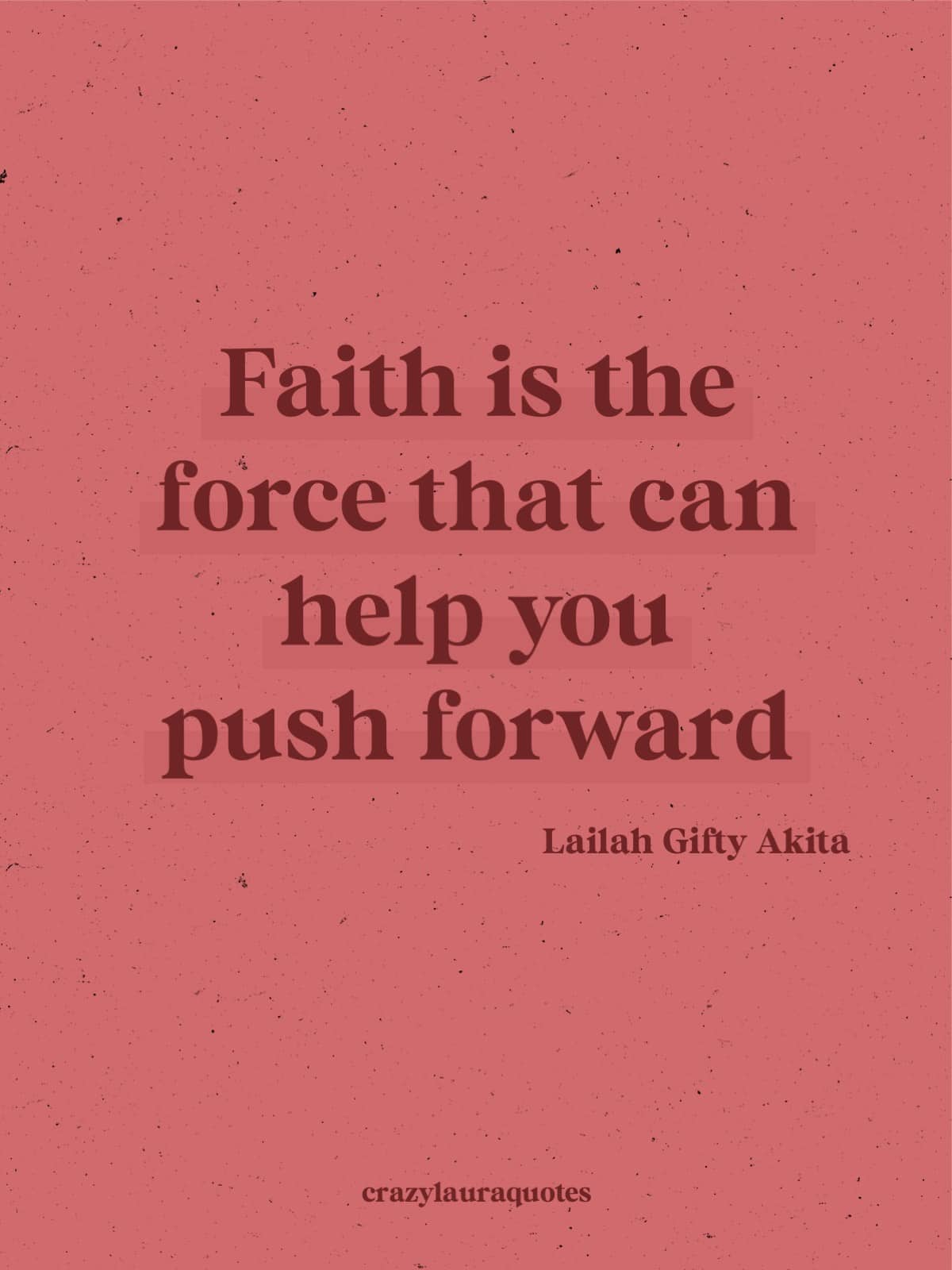 13. "Faith is the force that can help you push forward." – Lailah Gifty Akita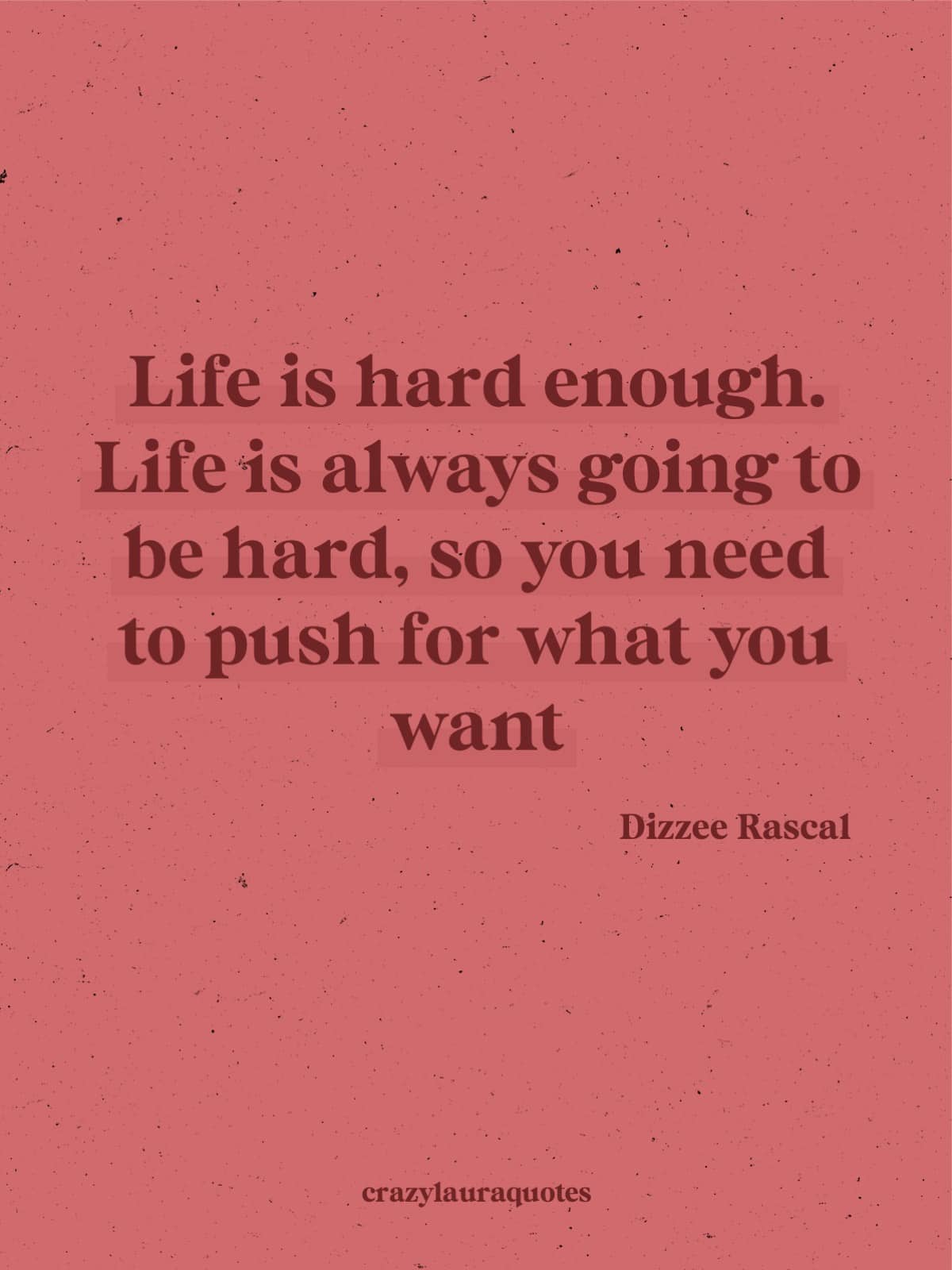 14. "Life is hard enough. Life is always going to be hard, so you need to push for what you want." – Dizzee Rascal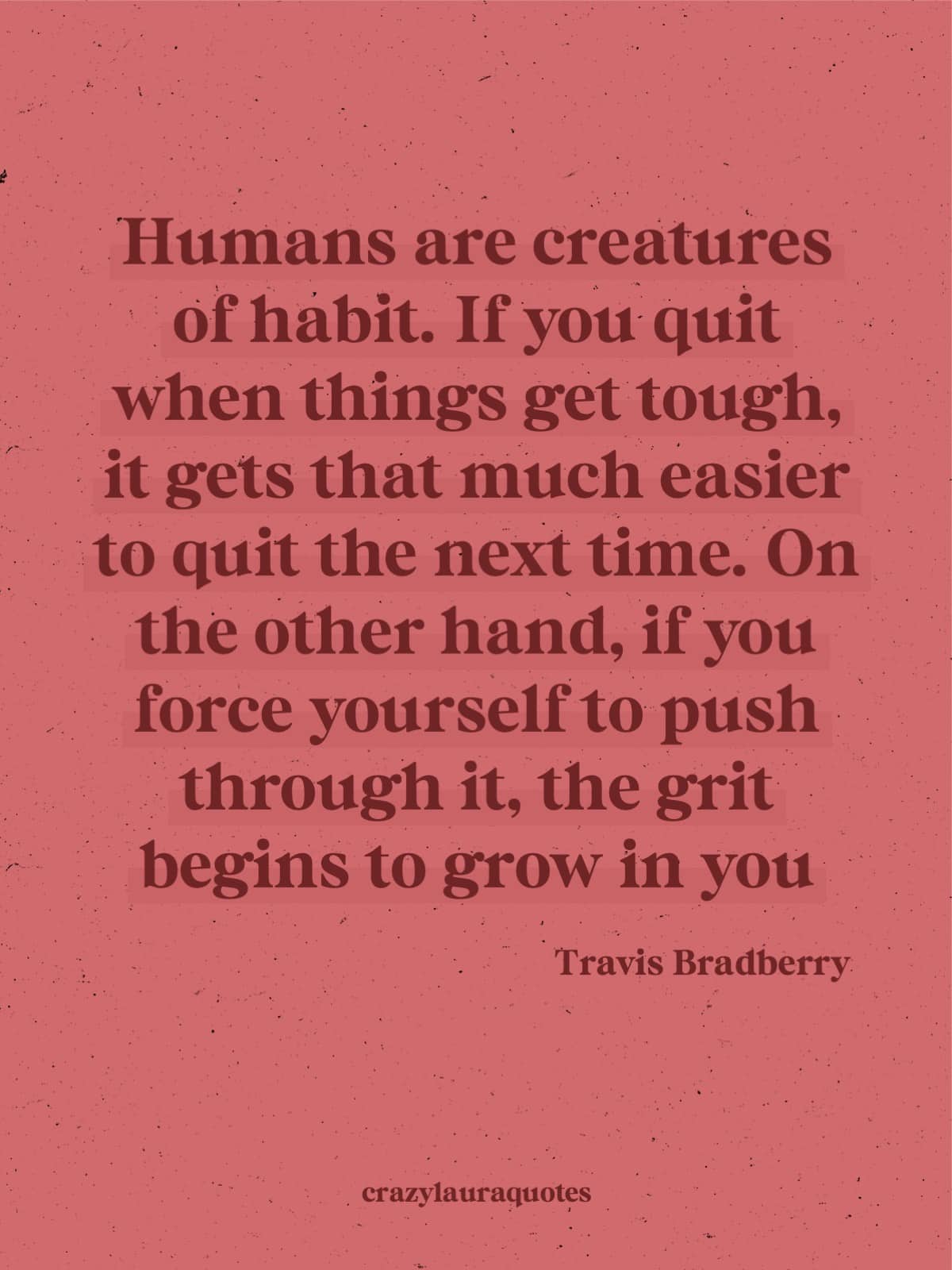 15. "Humans are creatures of habit. If you quit when things get tough, it gets that much easier to quit the next time. On the other hand, if you force yourself to push through it, the grit begins to grow in you." – Travis Bradberry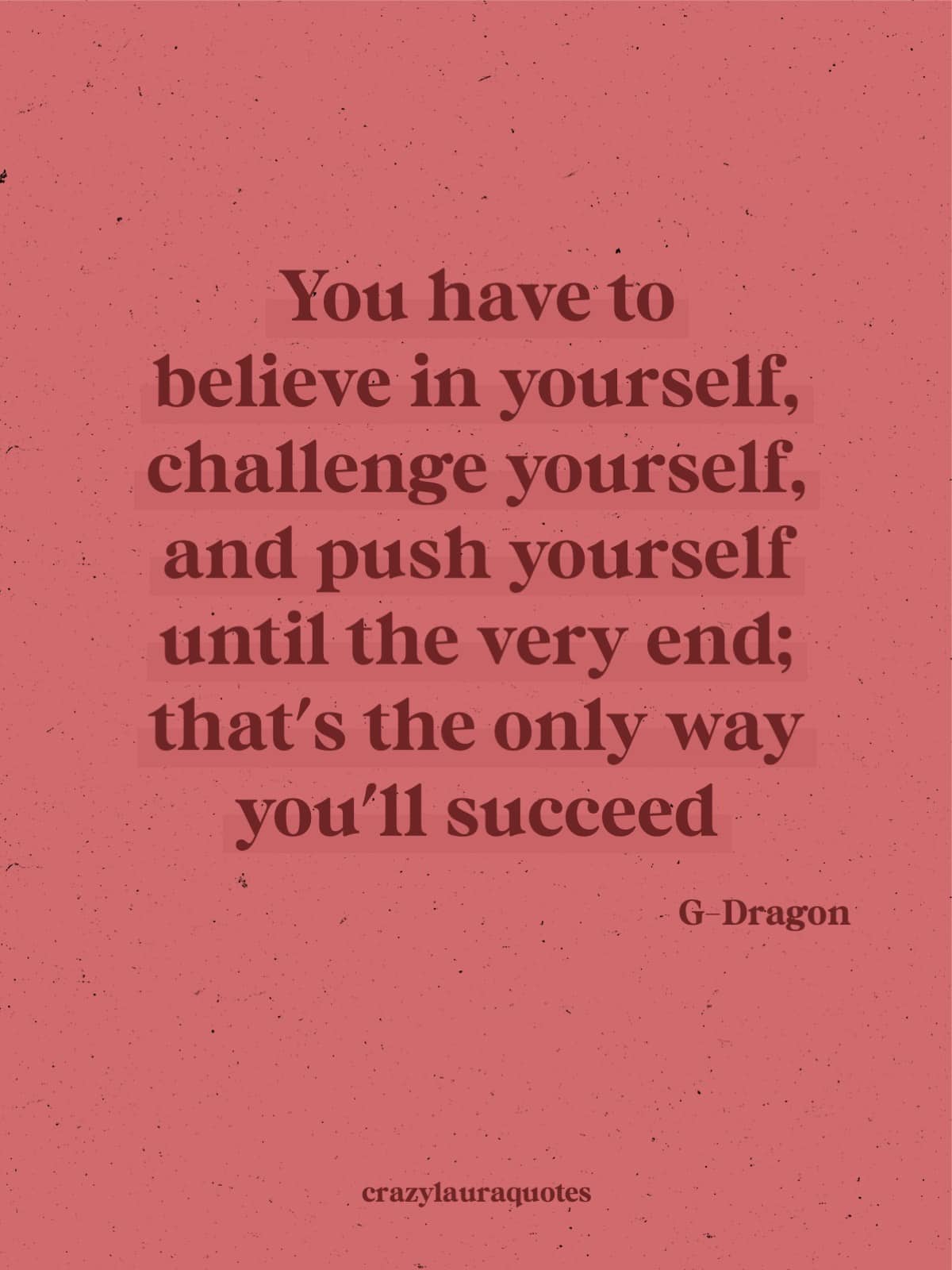 16. "You have to believe in yourself, challenge yourself, and push yourself until the very end; that's the only way you'll succeed." – G-Dragon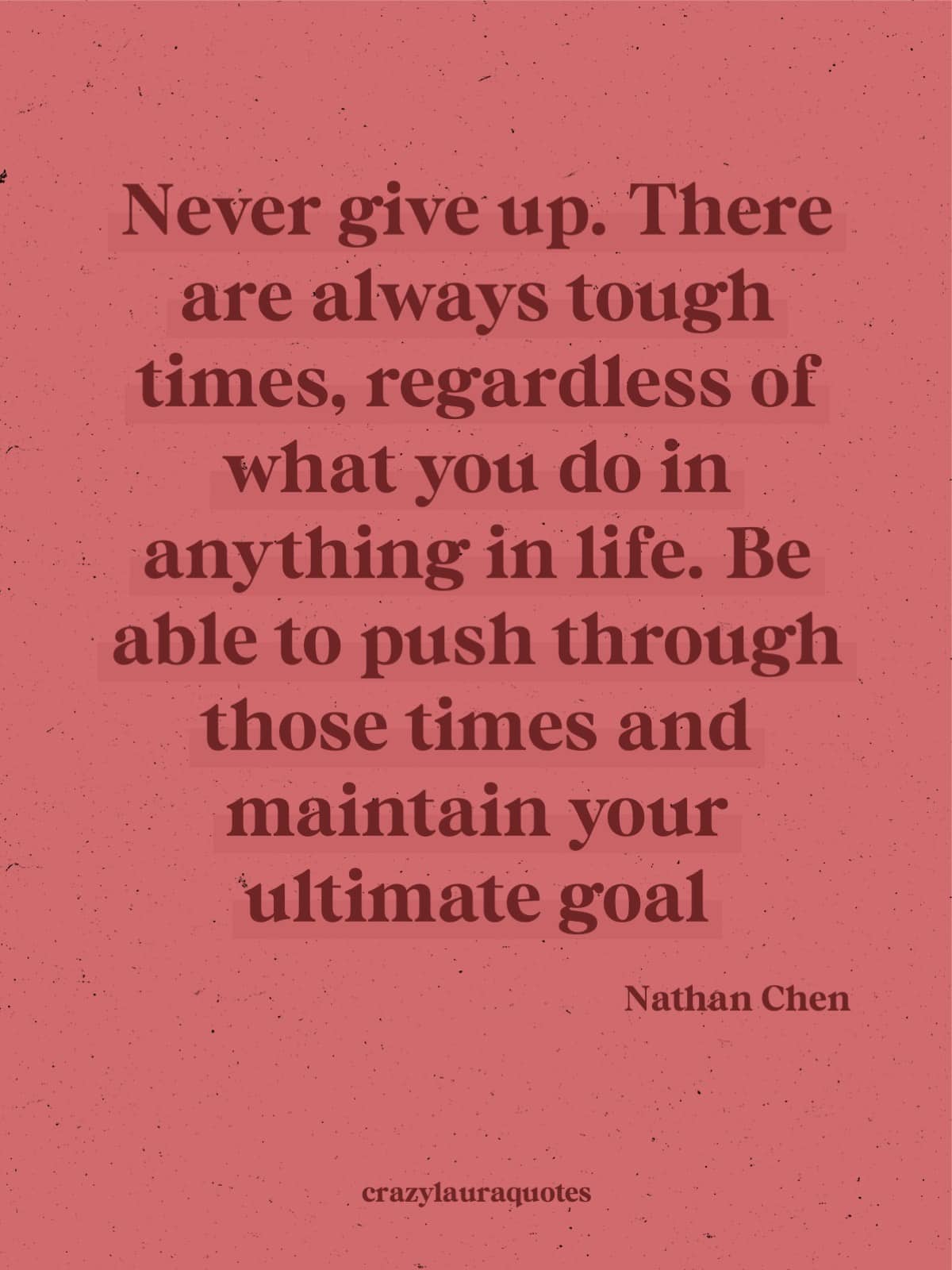 17. "Never give up. There are always tough times, regardless of what you do in anything in life. Be able to push through those times and maintain your ultimate goal." – Nathan Chen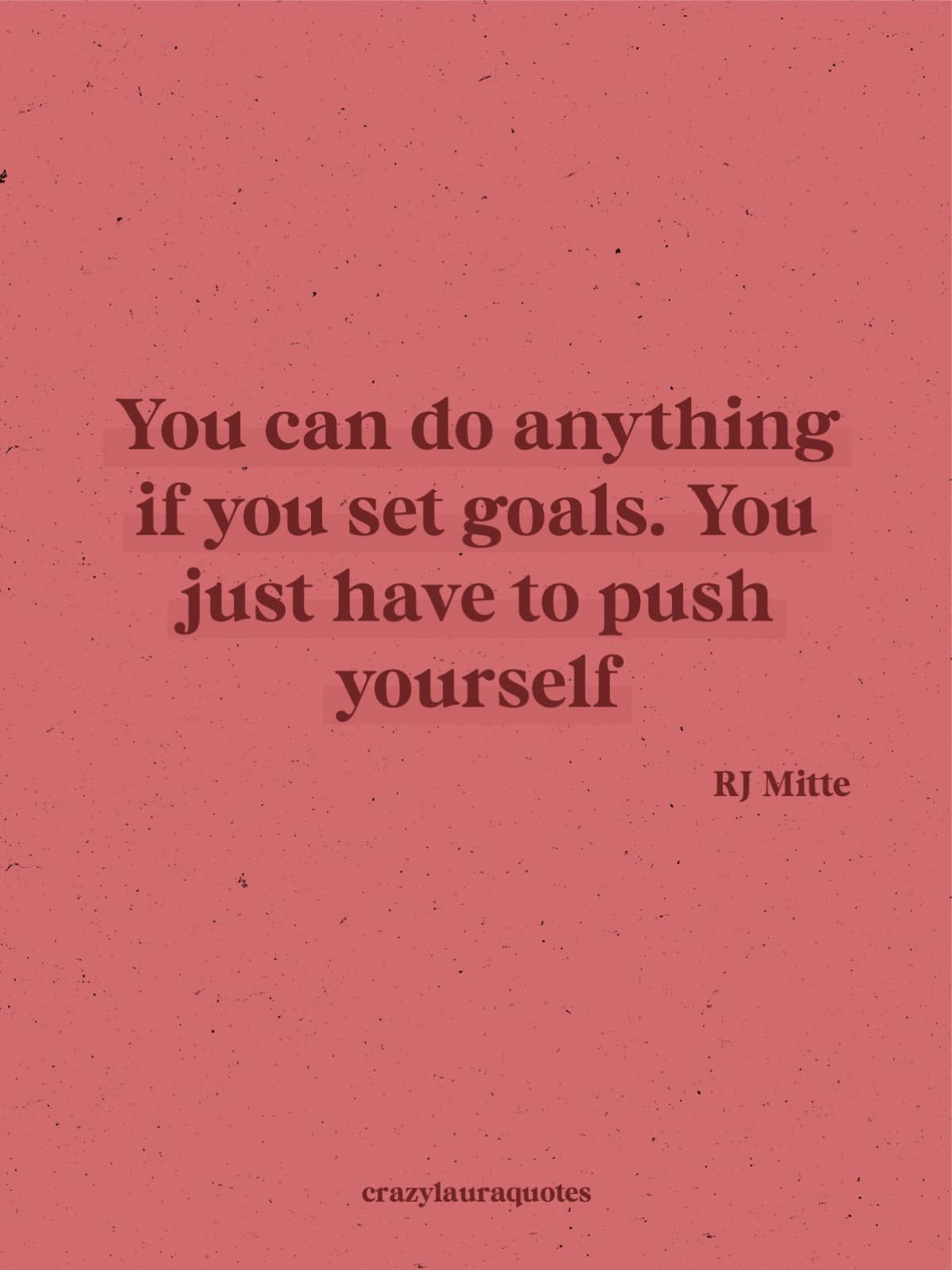 18. "You can do anything if you set goals. You just have to push yourself." – RJ Mitte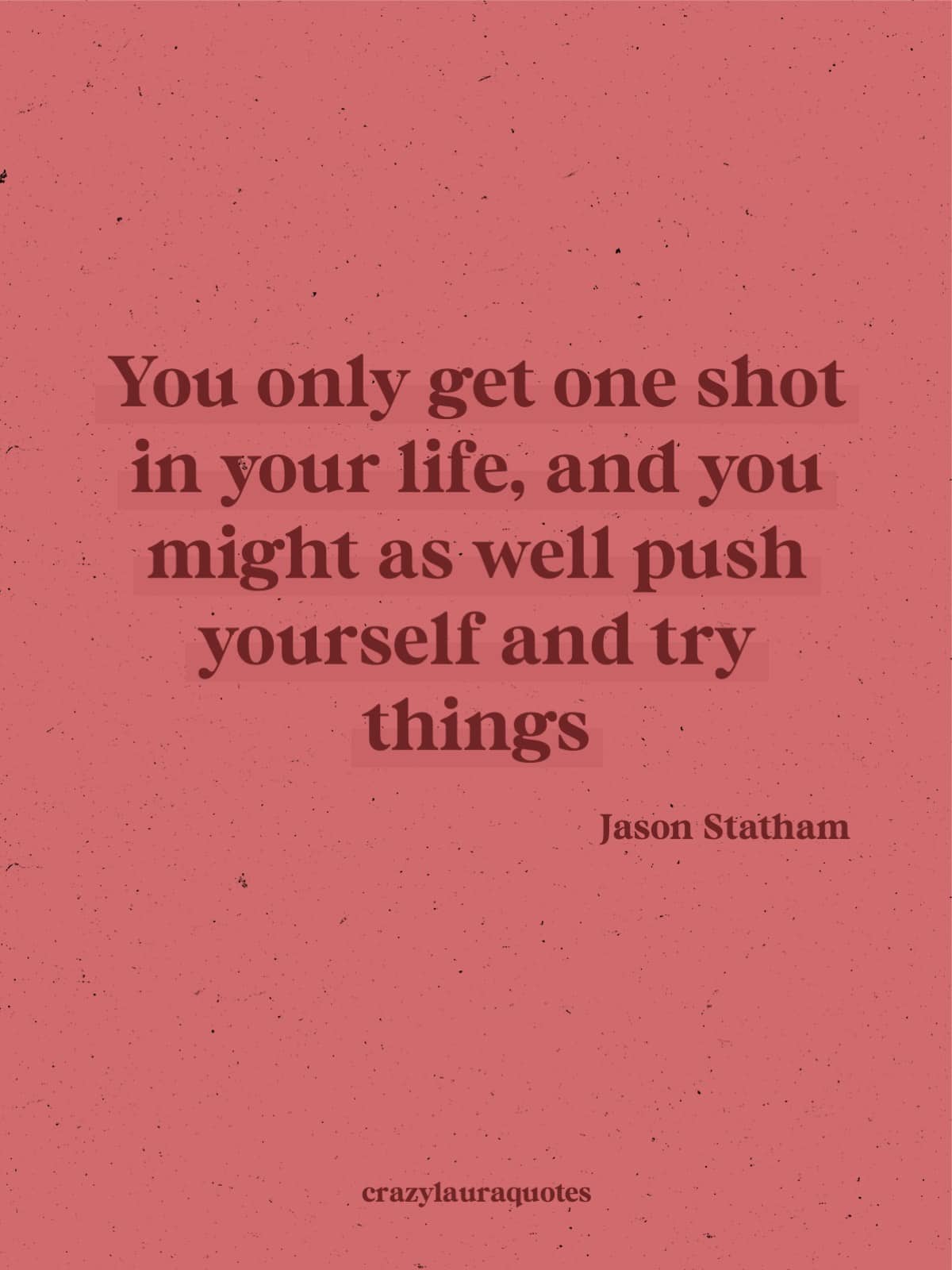 19. "You only get one shot in your life, and you might as well push yourself and try things." – Jason Statham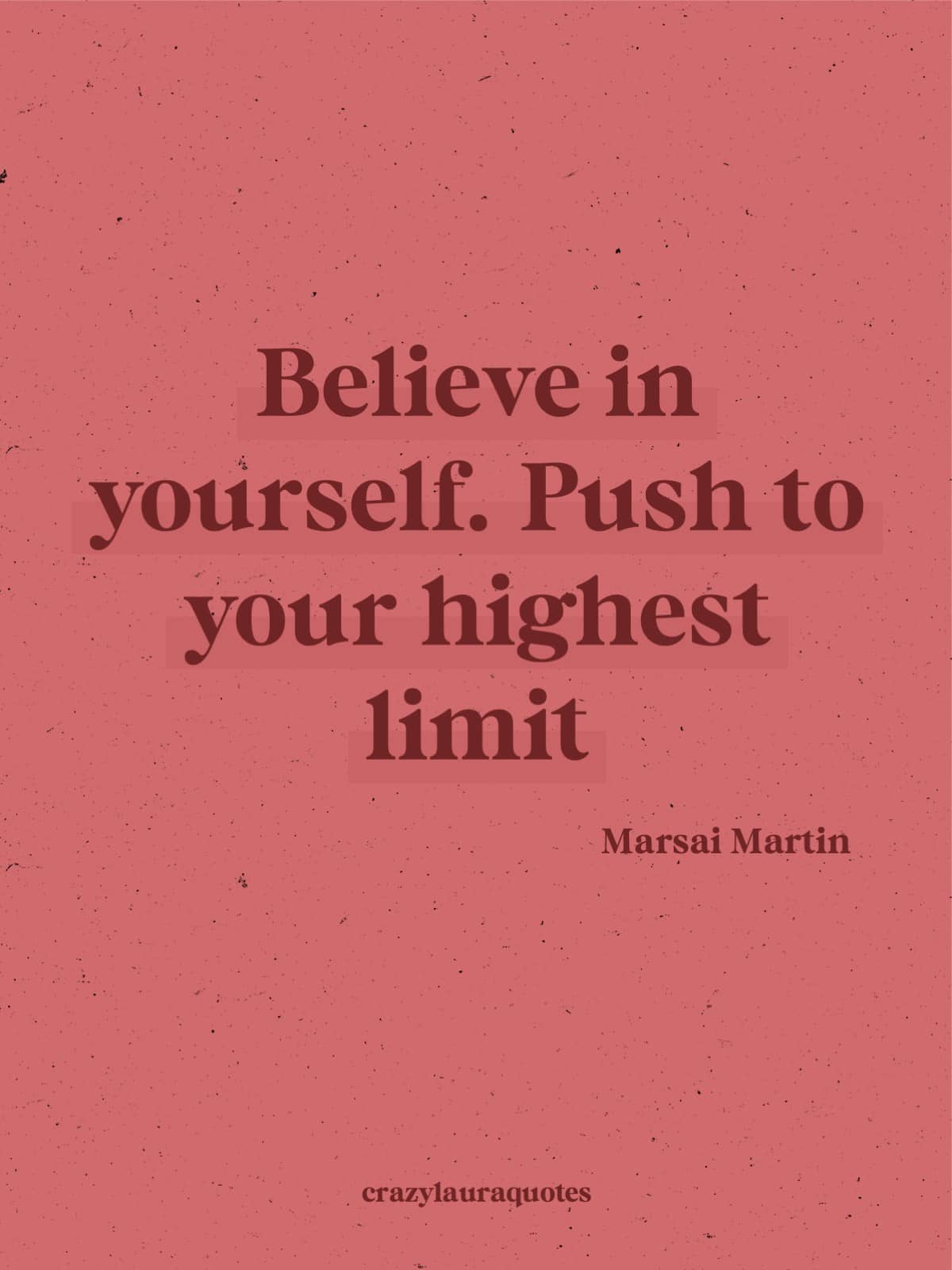 20. "Believe in yourself. Push to your highest limit." – Marsai Martin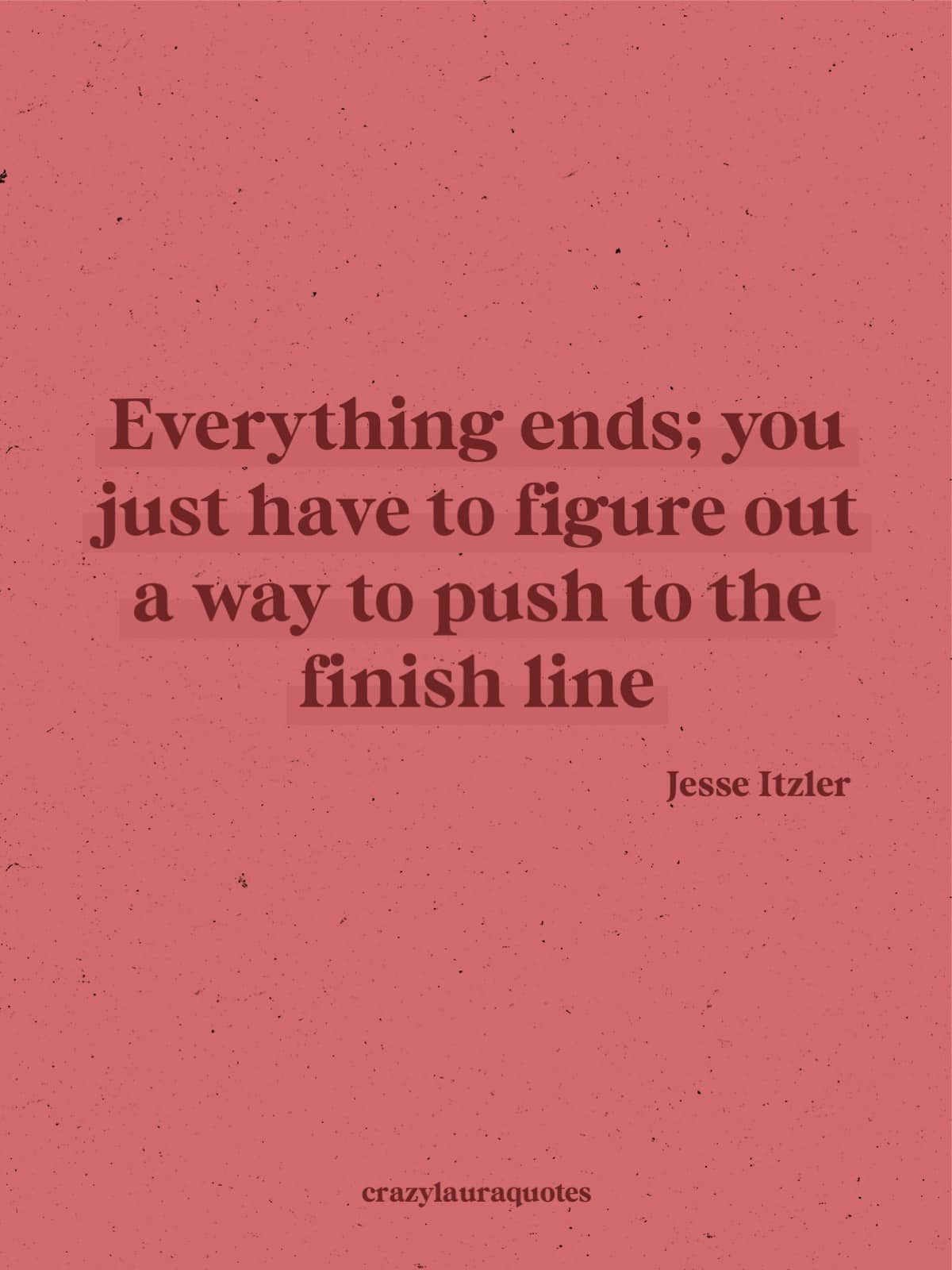 21. "Everything ends; you just have to figure out a way to push to the finish line." – Jesse Itzler

22. "Never set limits, go after your dreams, don't be afraid to push the boundaries. And laugh a lot – it's good for you!" – Paula Radcliffe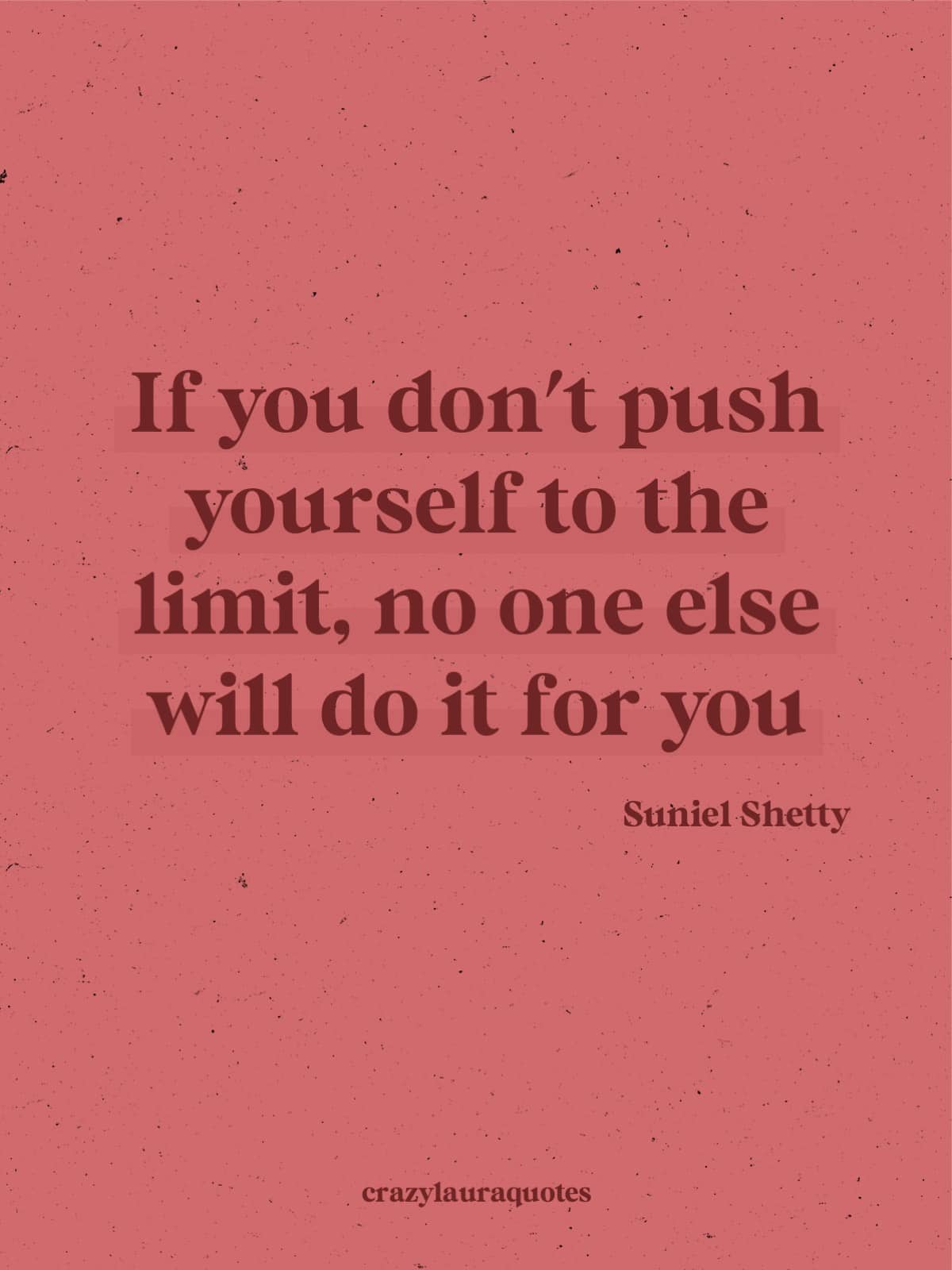 23. "If you don't push yourself to the limit, no one else will do it for you." – Suniel Shetty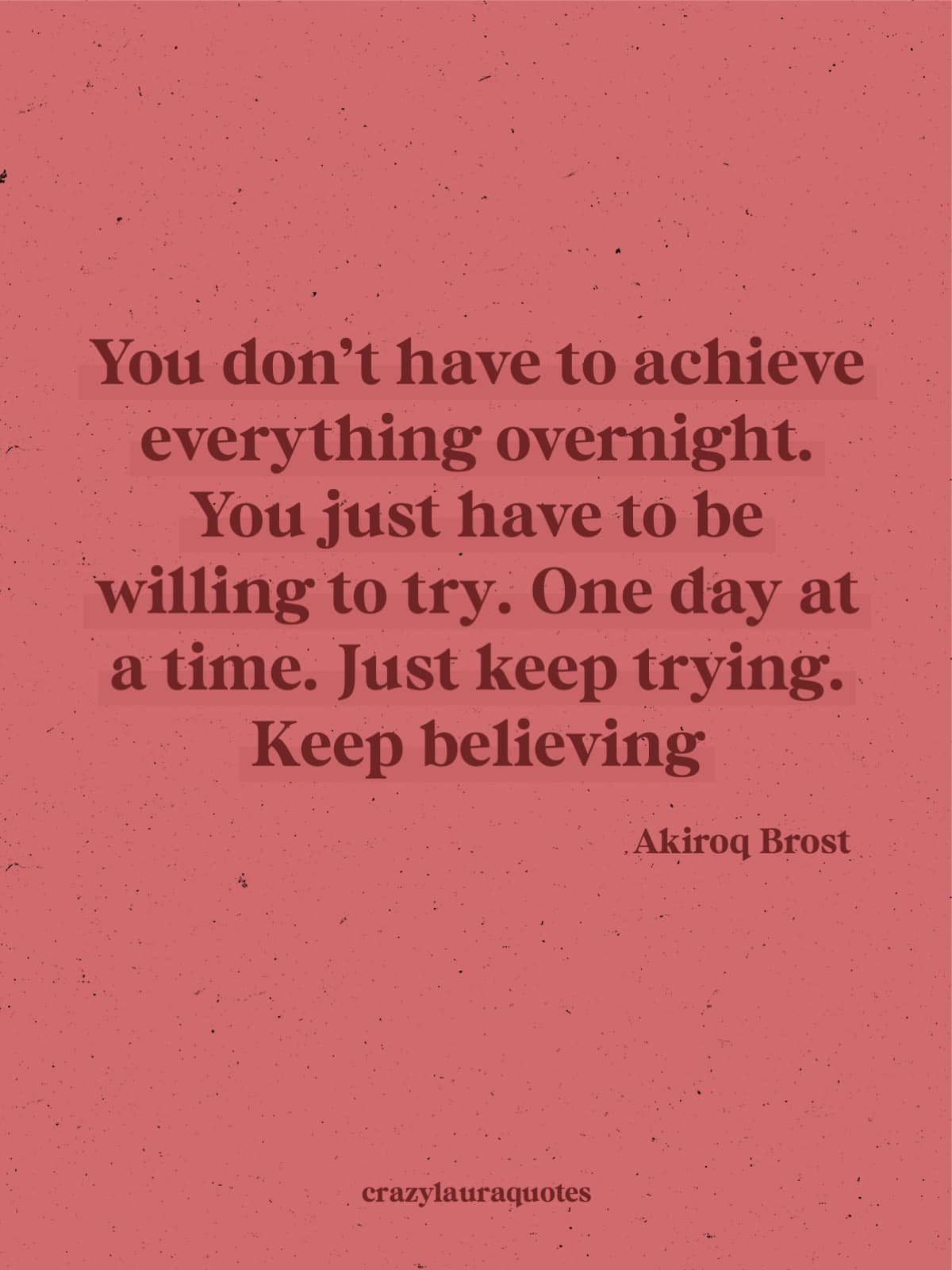 24. "You don't have to achieve everything overnight. You just have to be willing to try. One day at a time. Just keep trying. Keep believing." – Akiroq Brost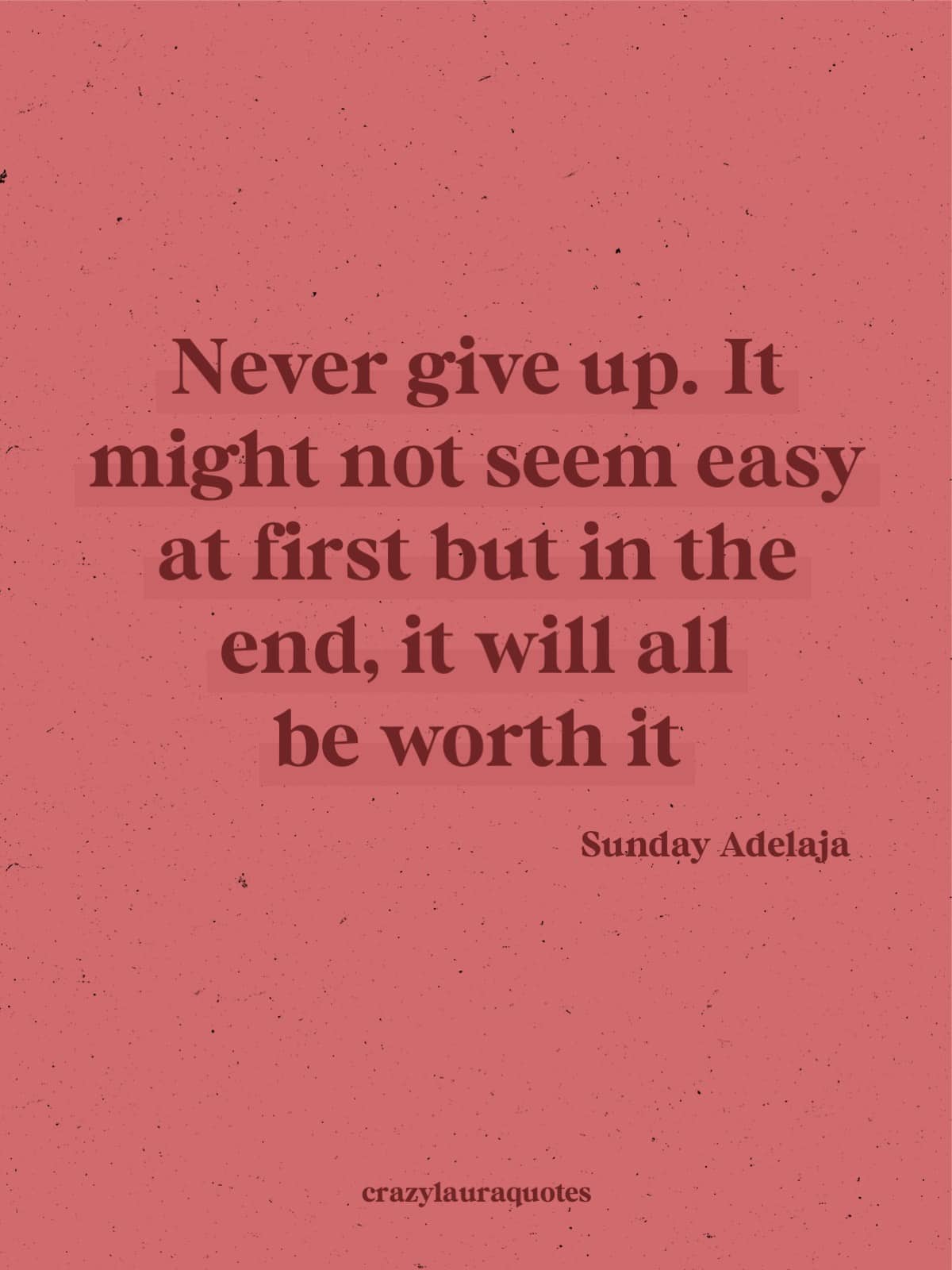 25. "Never give up. It might not seem easy at first but in the end, it will all be worth it" – Sunday Adelaja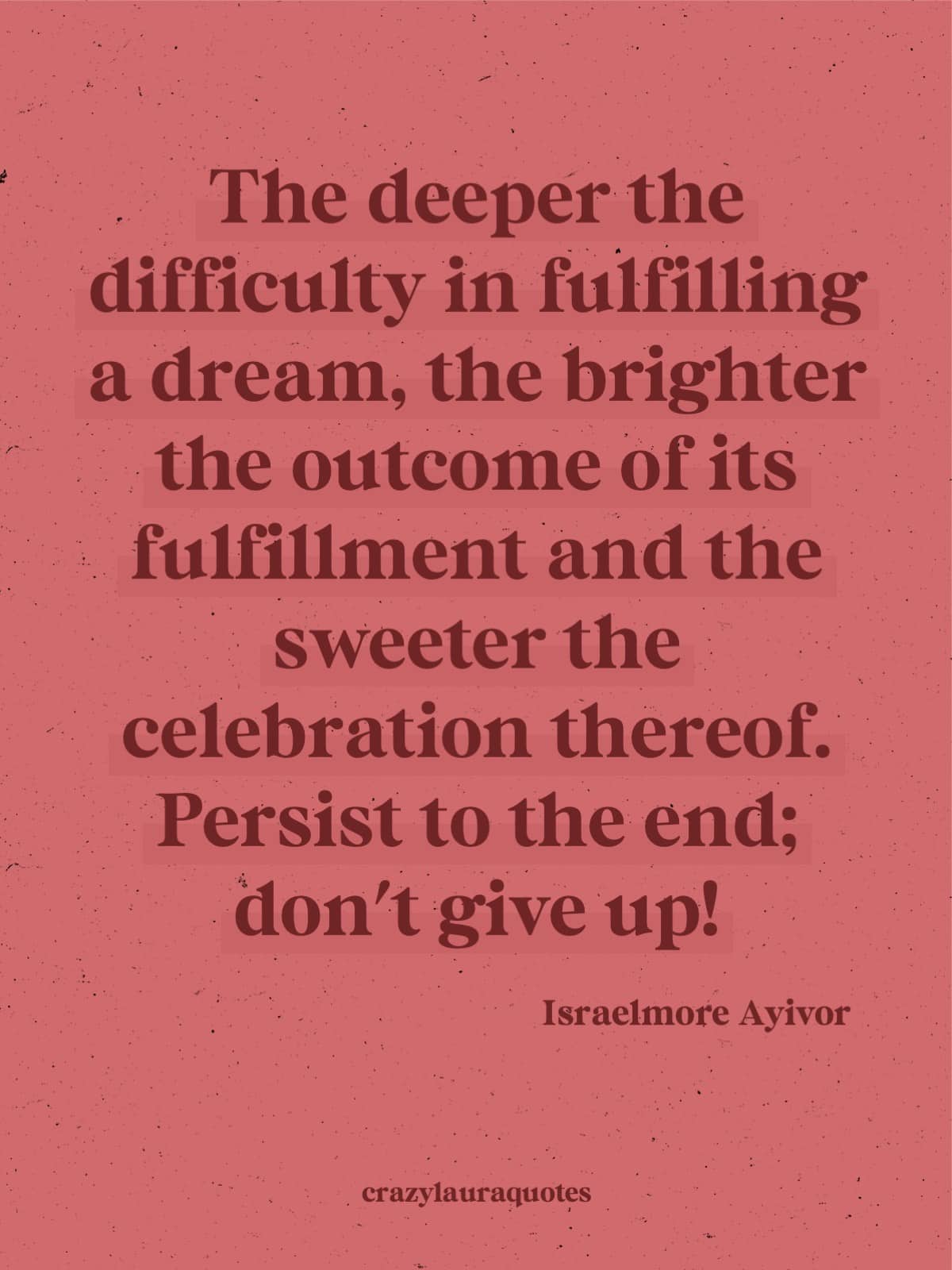 26. "The deeper the difficulty in fulfilling a dream, the brighter the outcome of its fulfillment and the sweeter the celebration thereof. Persist to the end; don't give up!" – Israelmore Ayivor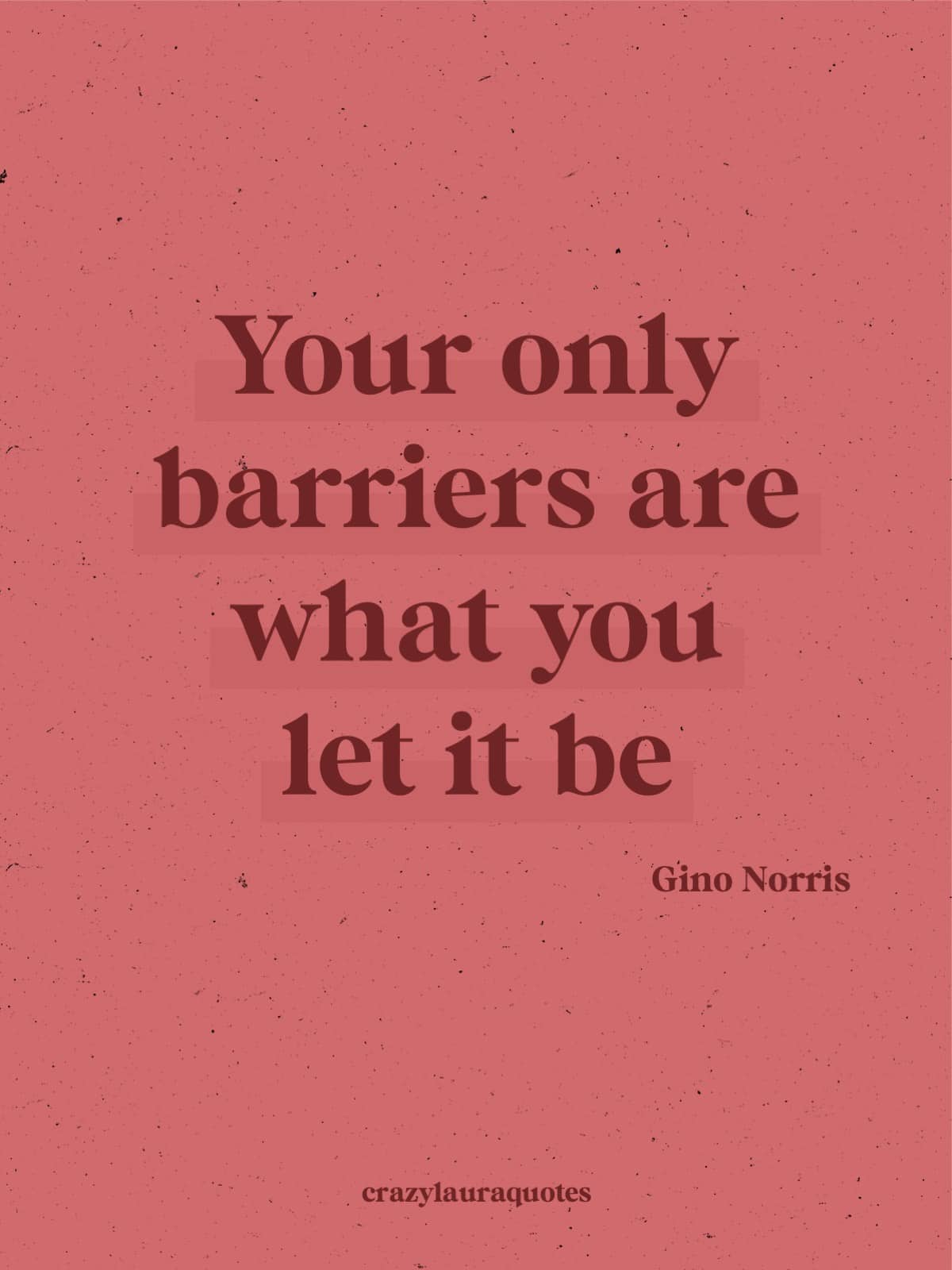 27. "Your only barriers are what you let it be." – Gino Norris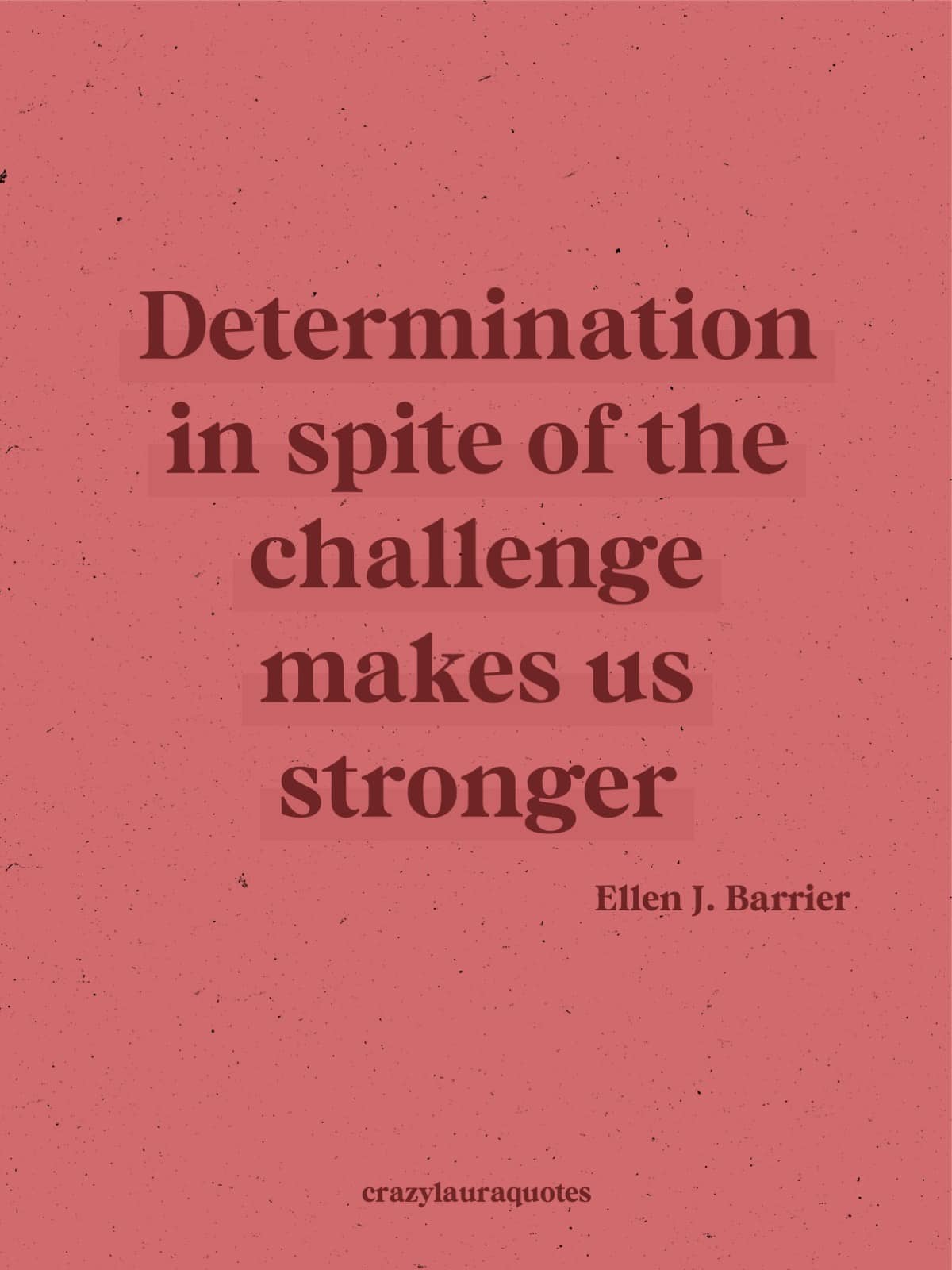 28. "Determination in spite of the challenge makes us stronger." – Ellen J. Barrier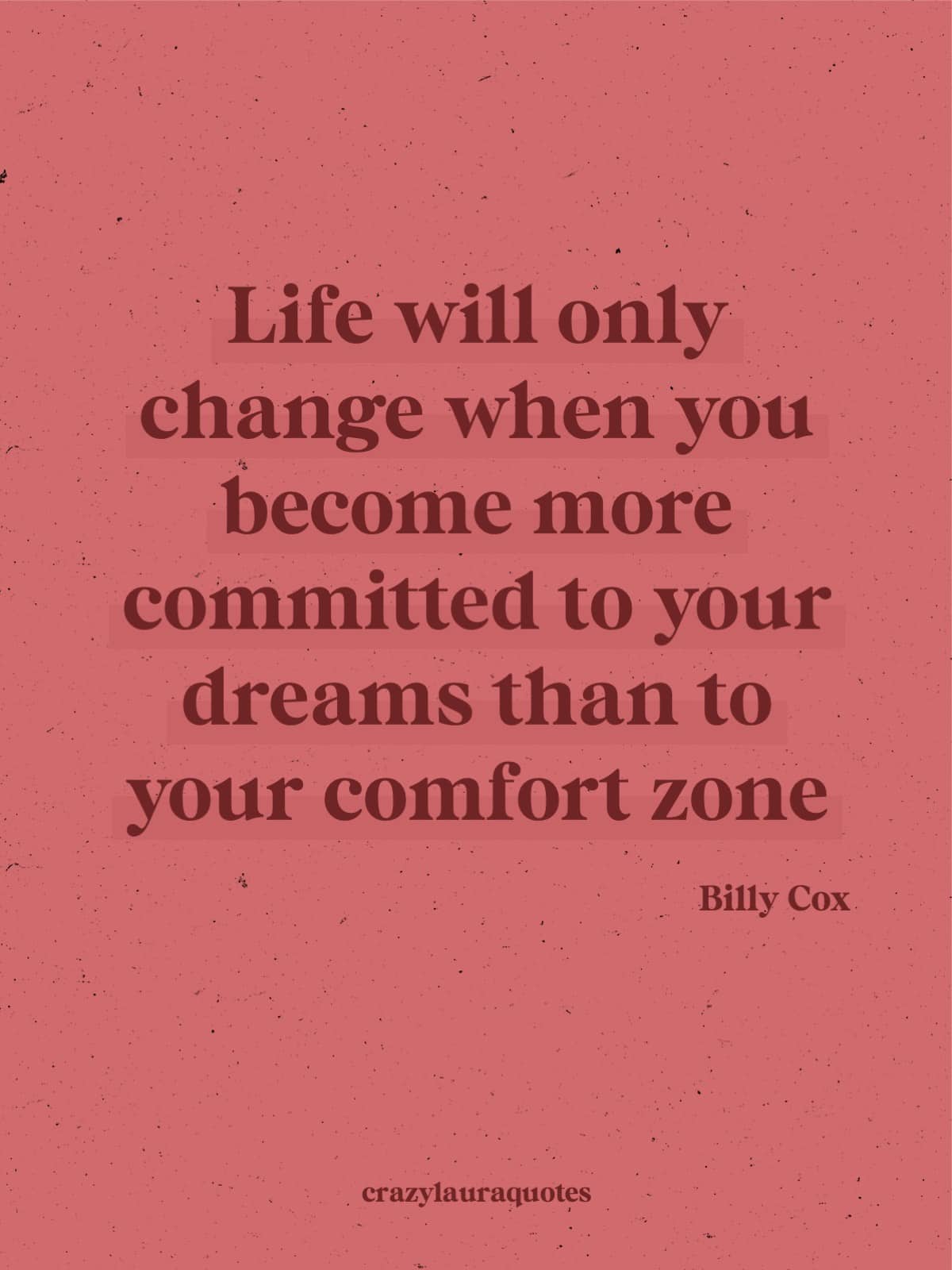 29. "Life will only change when you become more committed to your dreams than to your comfort zone." – Billy Cox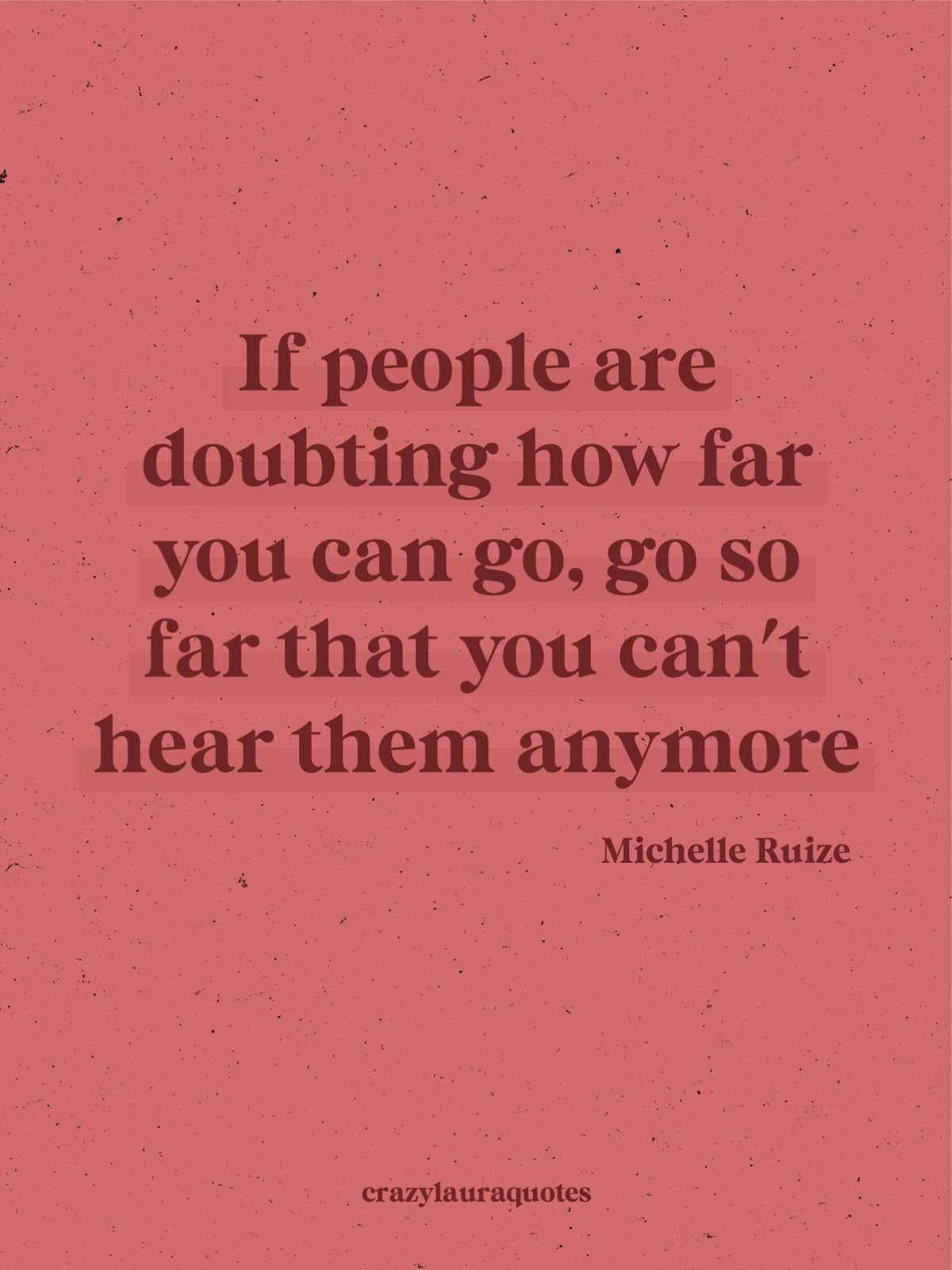 30. "If people are doubting how far you can go, go so far that you can't hear them anymore." – Michelle Ruize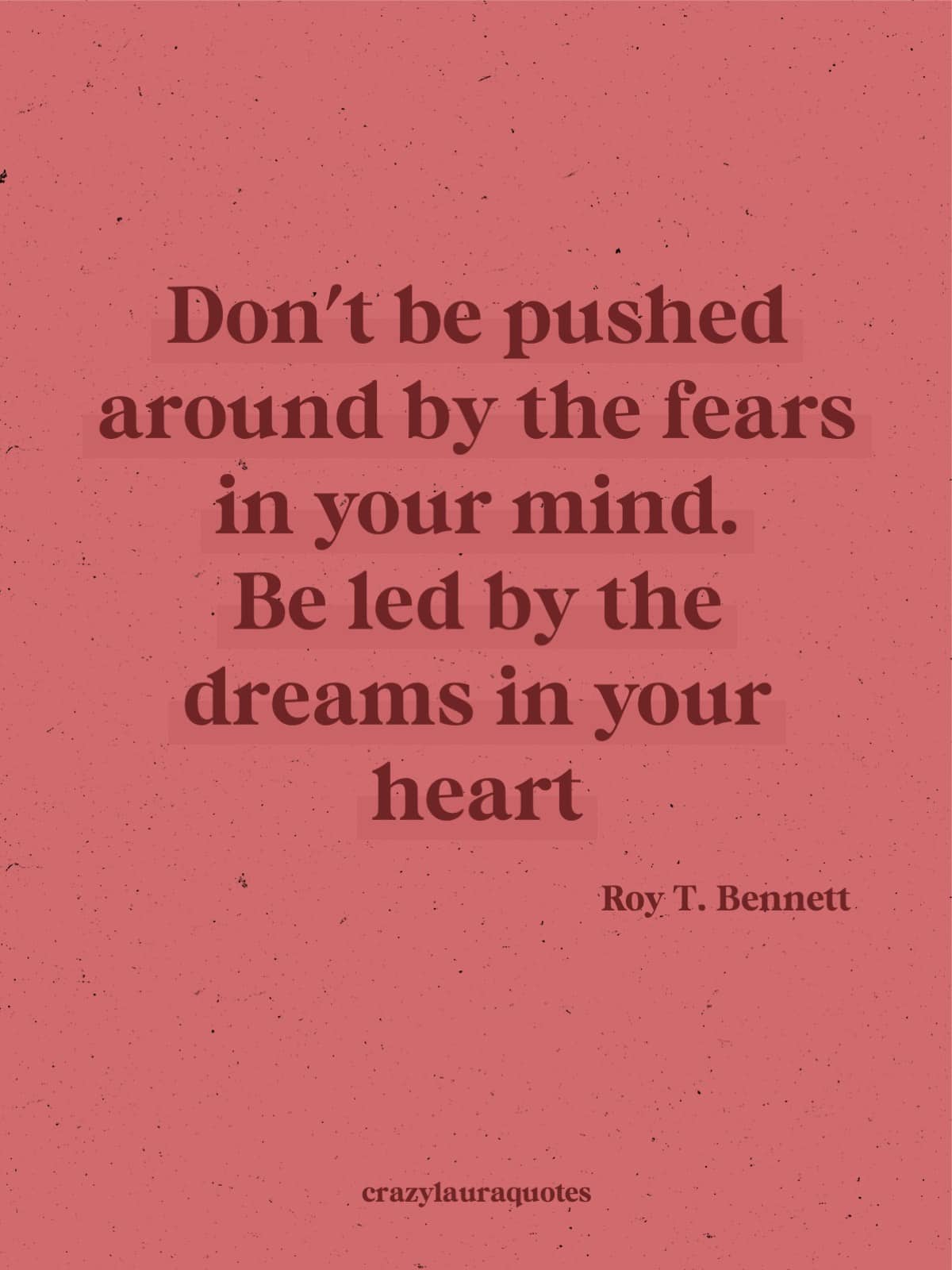 31. "Don't be pushed around by the fears in your mind. Be led by the dreams in your heart." – Roy T. Bennett
I hope some of these quotes gave you that motivation that you needed! Don't forget to check out my Etsy shop for more printable quotes and wall art! Drop me a comment and let me know what you think!