Whether you're looking for a short self care quote or some inspiration for your self care Sunday… you'll find some of the best ones I found down below!
I made an image for each quote so you can pin the ones you like to your Pinterest board or just save them for later. Let me know which ones you like
Here are the quotes I found: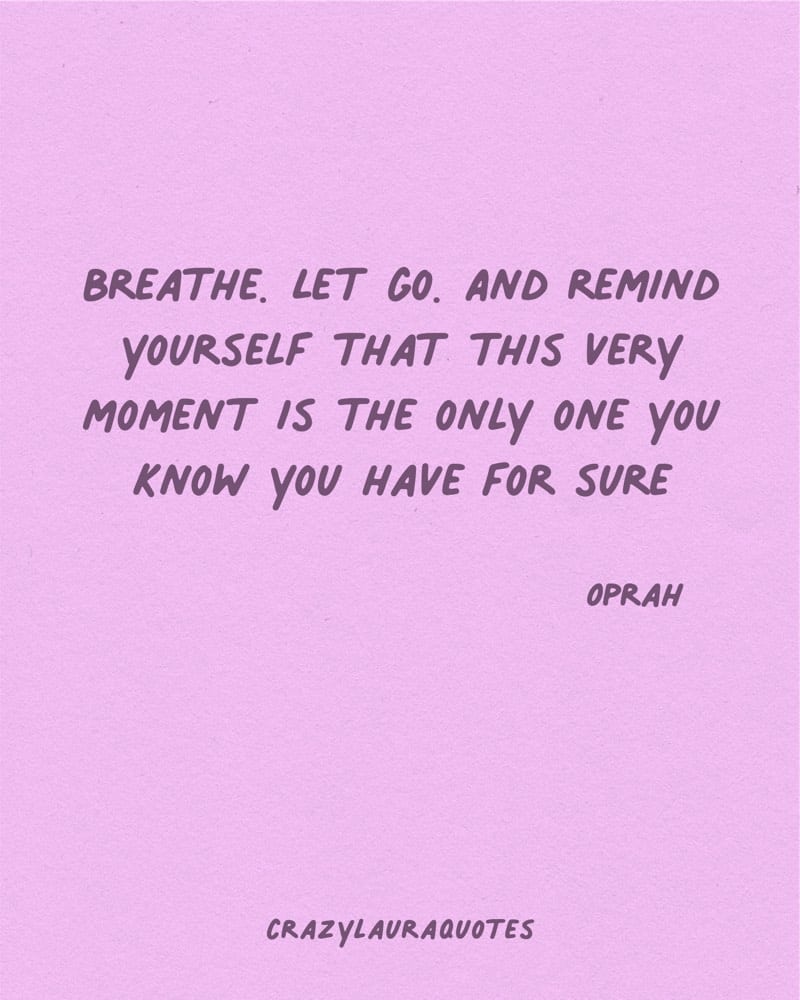 1. "Breathe. Let go. And remind yourself that this very moment is the only one you know you have for sure." – Oprah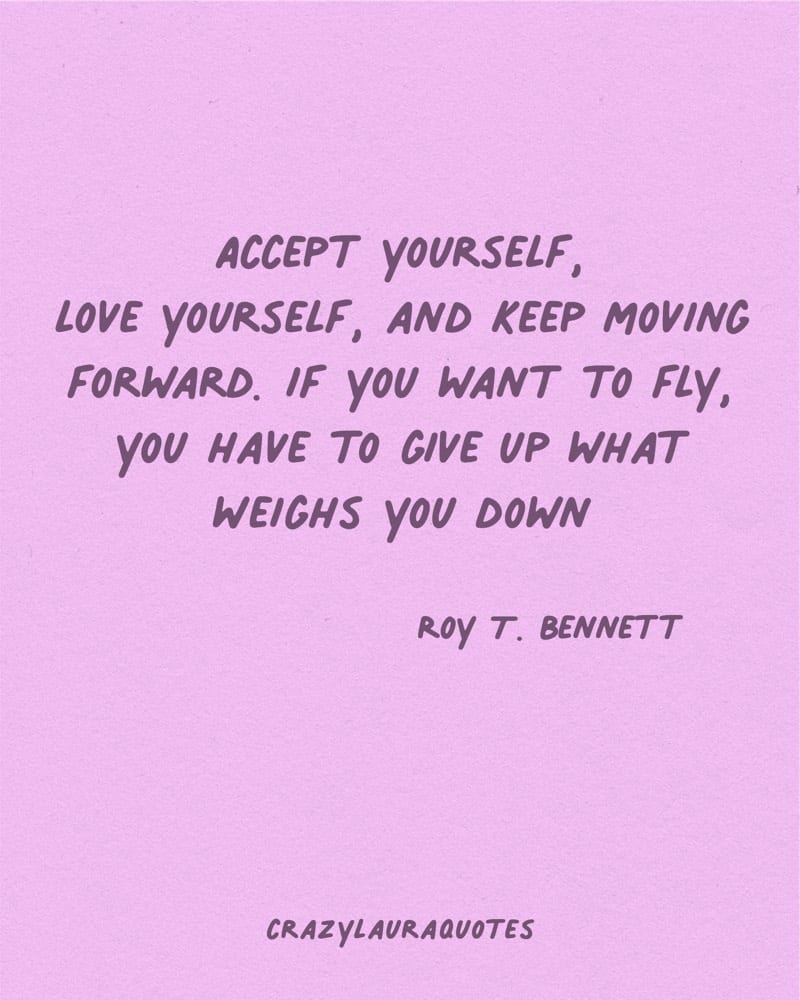 2. "Accept yourself, love yourself, and keep moving forward. If you want to fly, you have to give up what weighs you down." – Roy T. Bennett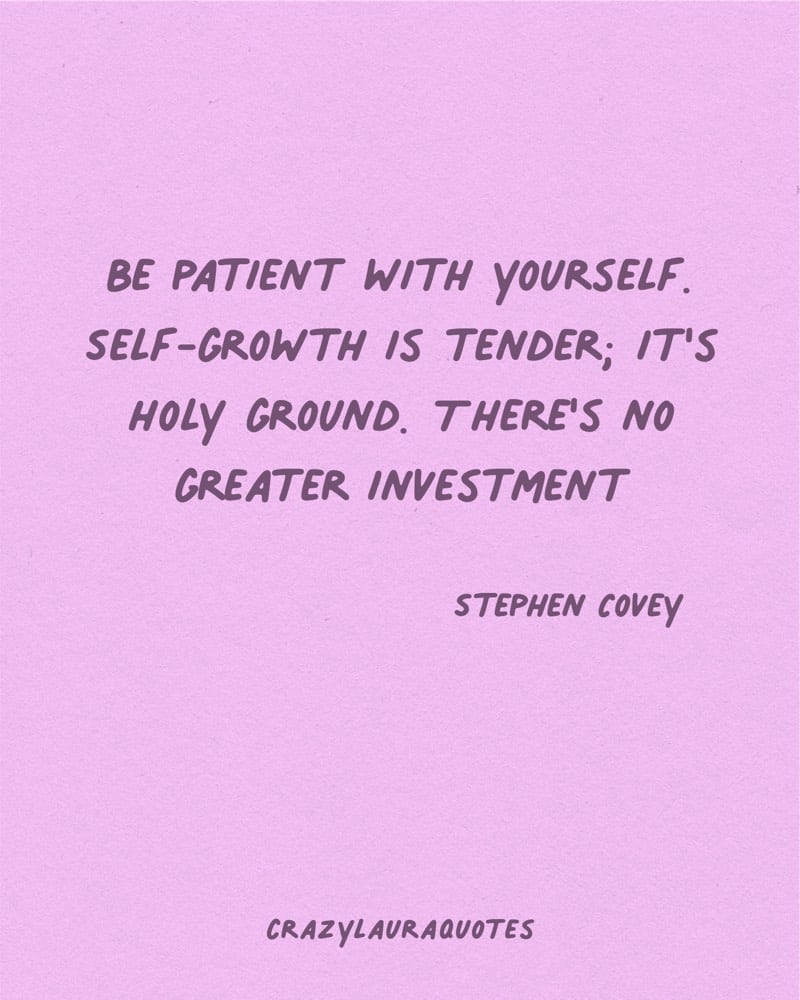 3. "Be patient with yourself. Self-growth is tender; it's holy ground. There's no greater investment." – Stephen Covey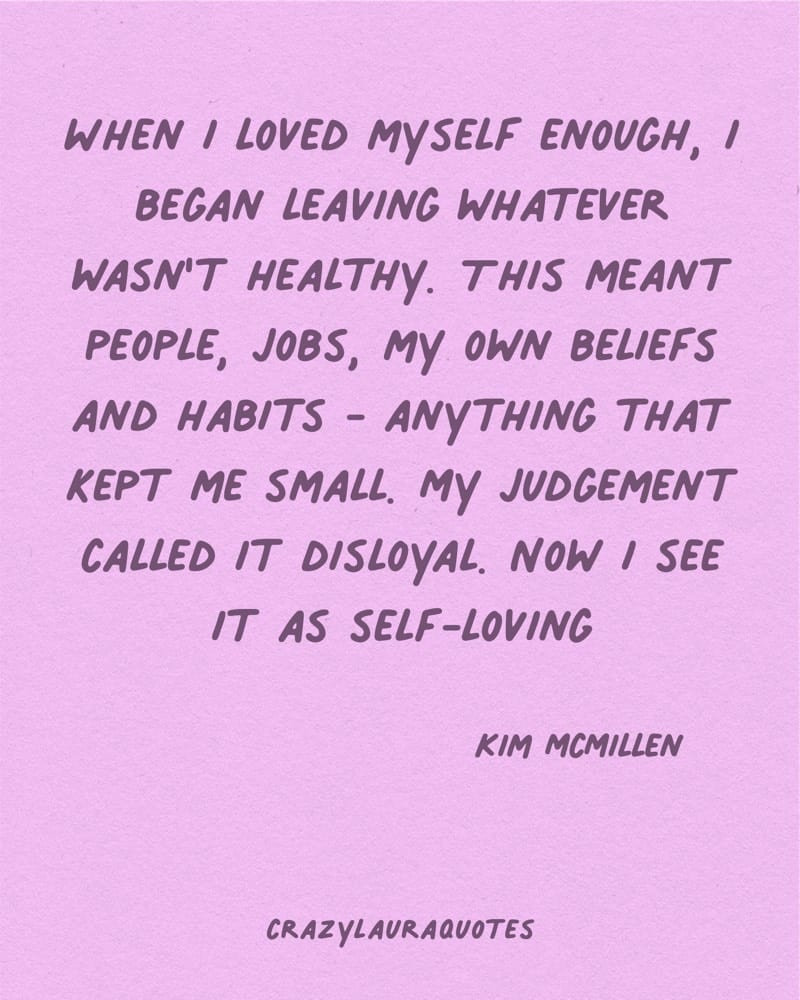 4. "When I loved myself enough, I began leaving whatever wasn't healthy. This meant people, jobs, my own beliefs and habits – anything that kept me small. My judgement called it disloyal. Now I see it as self-loving. – Kim McMillen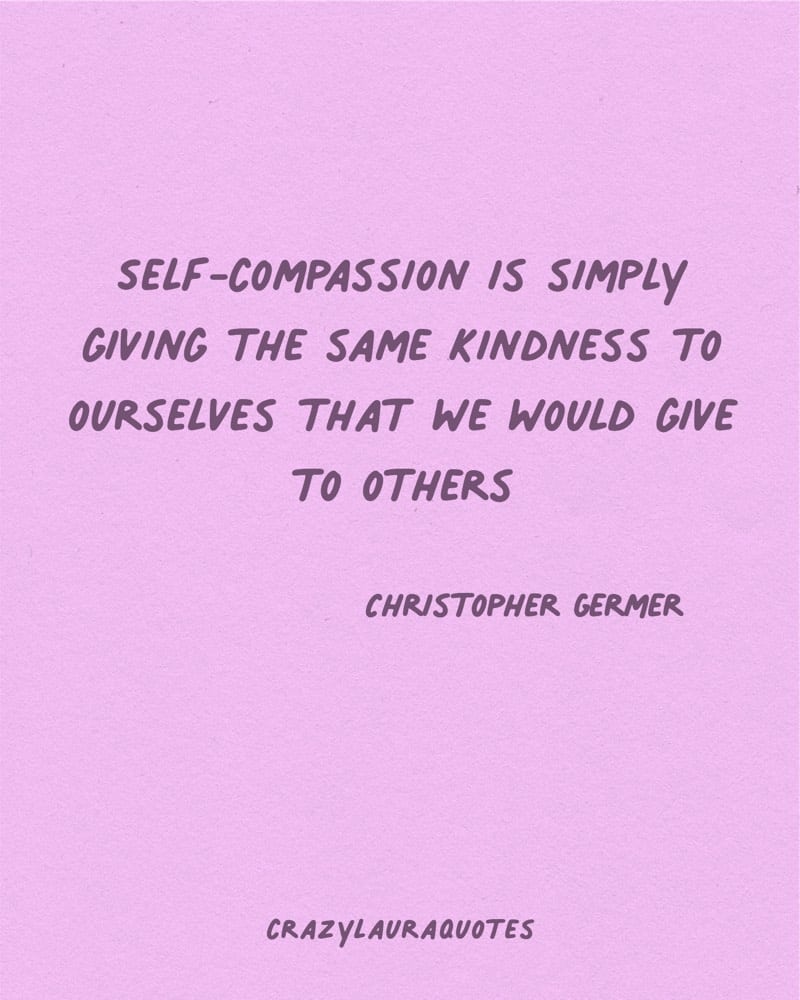 5. "Self-compassion is simply giving the same kindness to ourselves that we would give to others." – Christopher Germer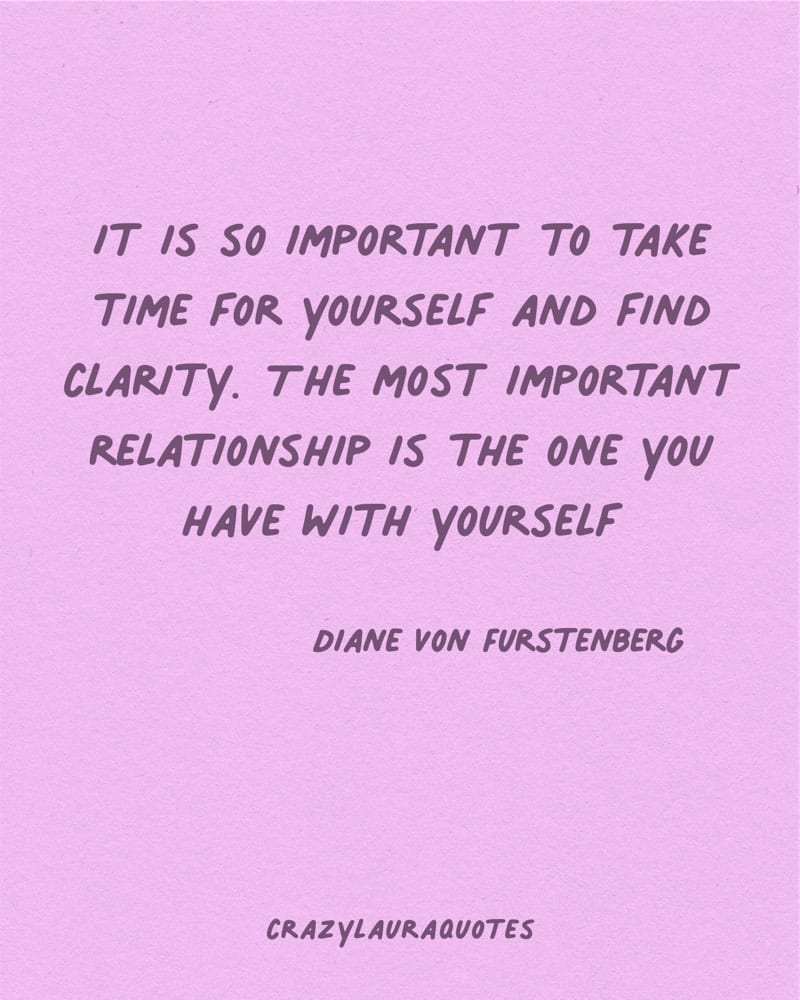 6. "It is so important to take time for yourself and find clarity. The most important relationship is the one you have with yourself." – Diane Von Furstenberg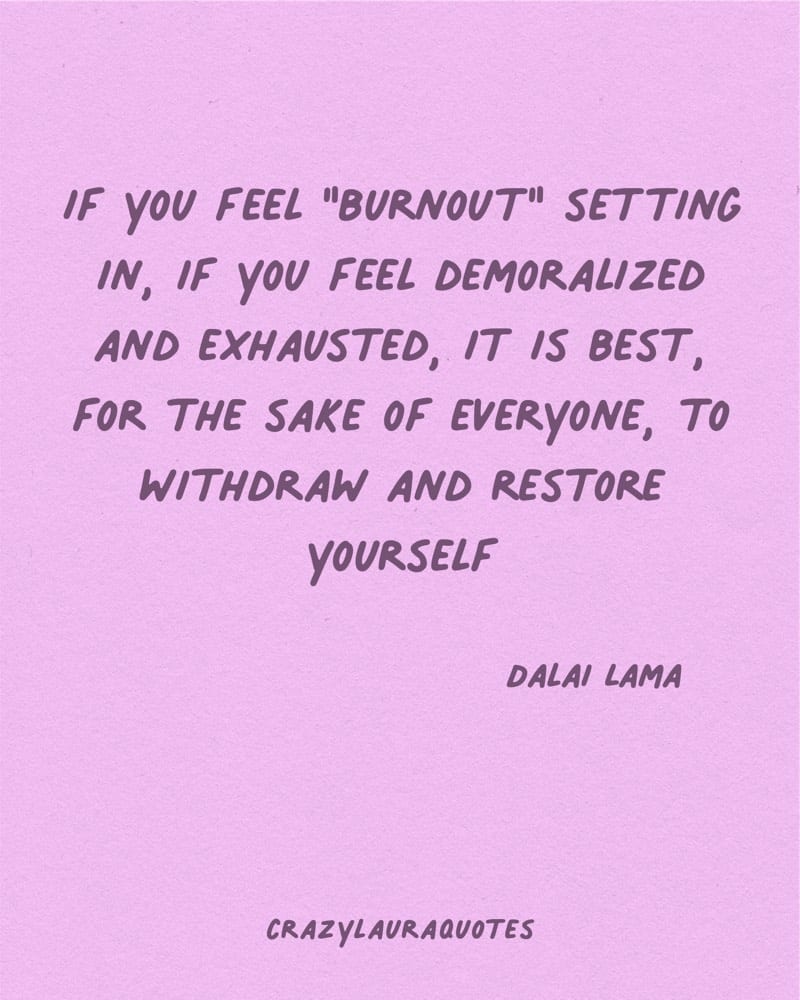 7. "If you feel "burnout" setting in, if you feel demoralized and exhausted, it is best, for the sake of everyone, to withdraw and restore yourself." – Dalai Lama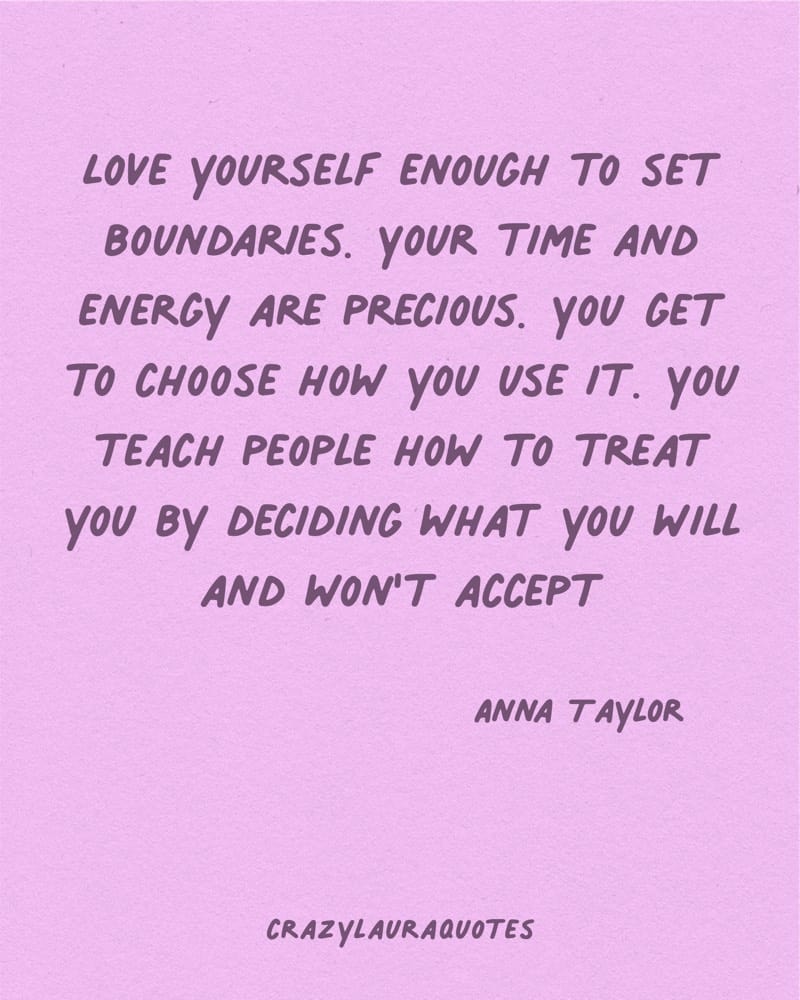 8. "Love yourself enough to set boundaries. Your time and energy are precious. You get to choose how you use it. You teach people how to treat you by deciding what you will and won't accept." – Anna Taylor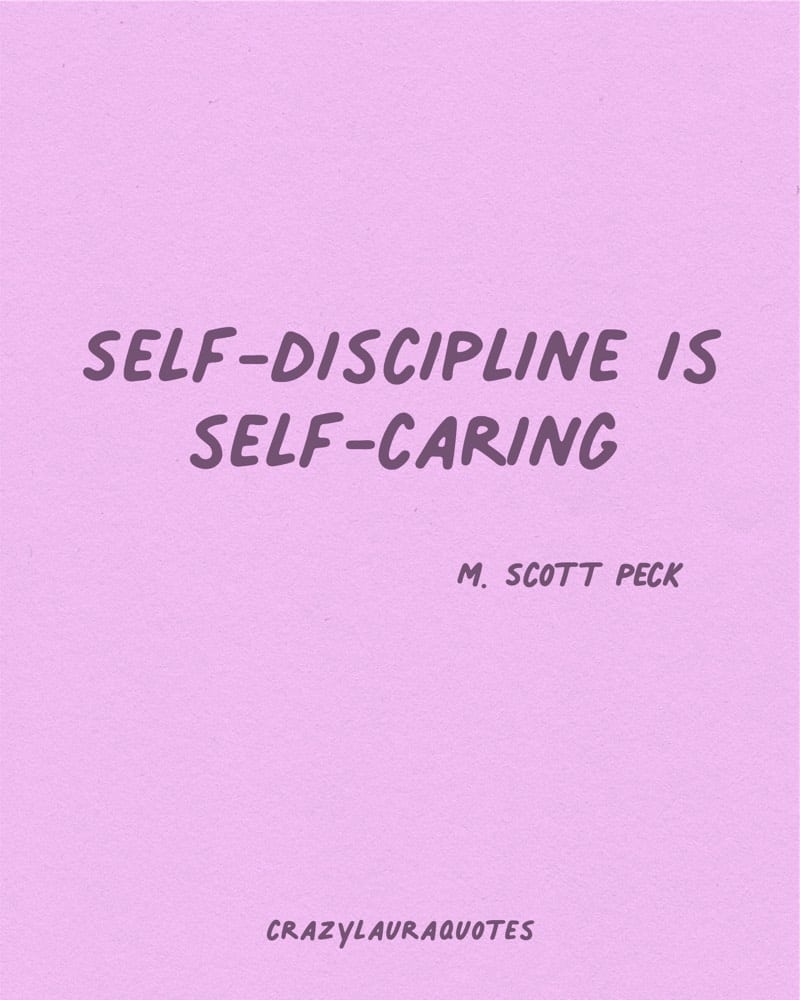 9. "Self-discipline is self-caring." – M. Scott Peck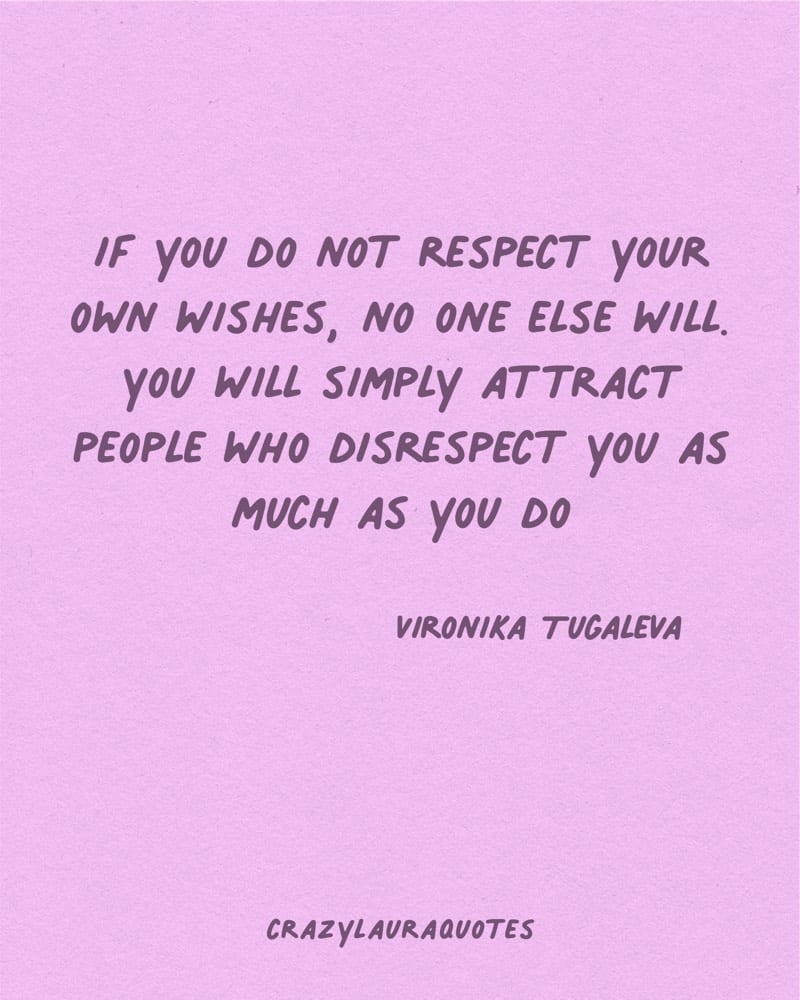 10. "If you do not respect your own wishes, no one else will. You will simply attract people who disrespect you as much as you do." – Vironika Tugaleva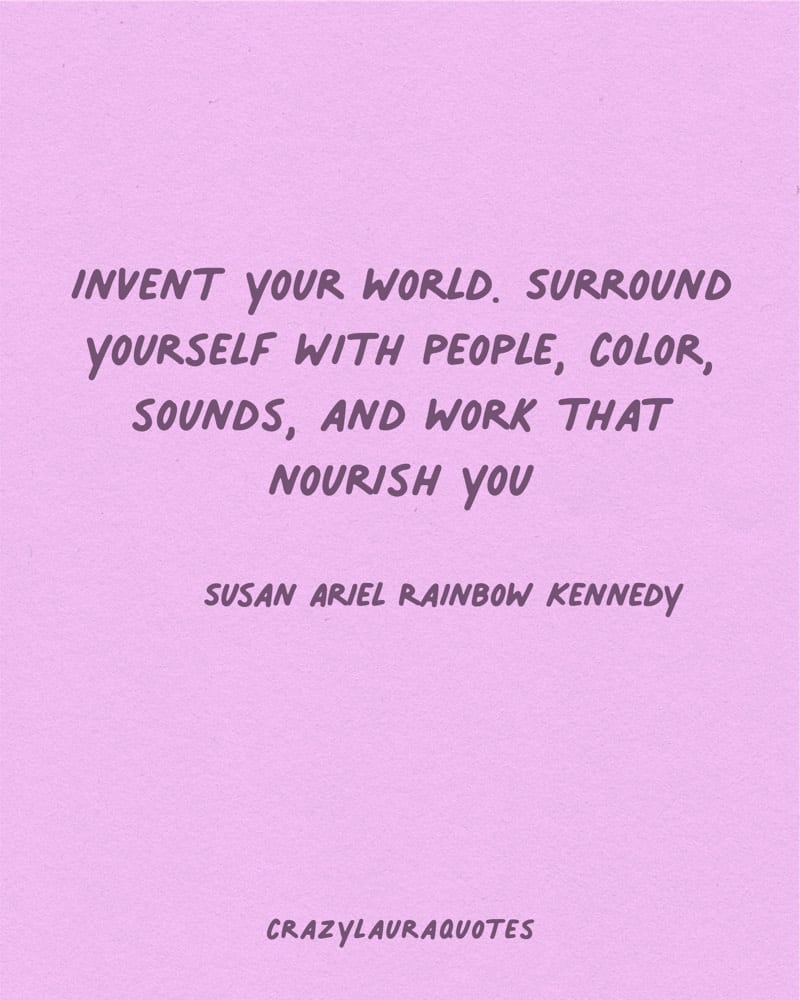 11. "Invent your world. Surround yourself with people, color, sounds, and work that nourish you." – Susan Ariel Rainbow Kennedy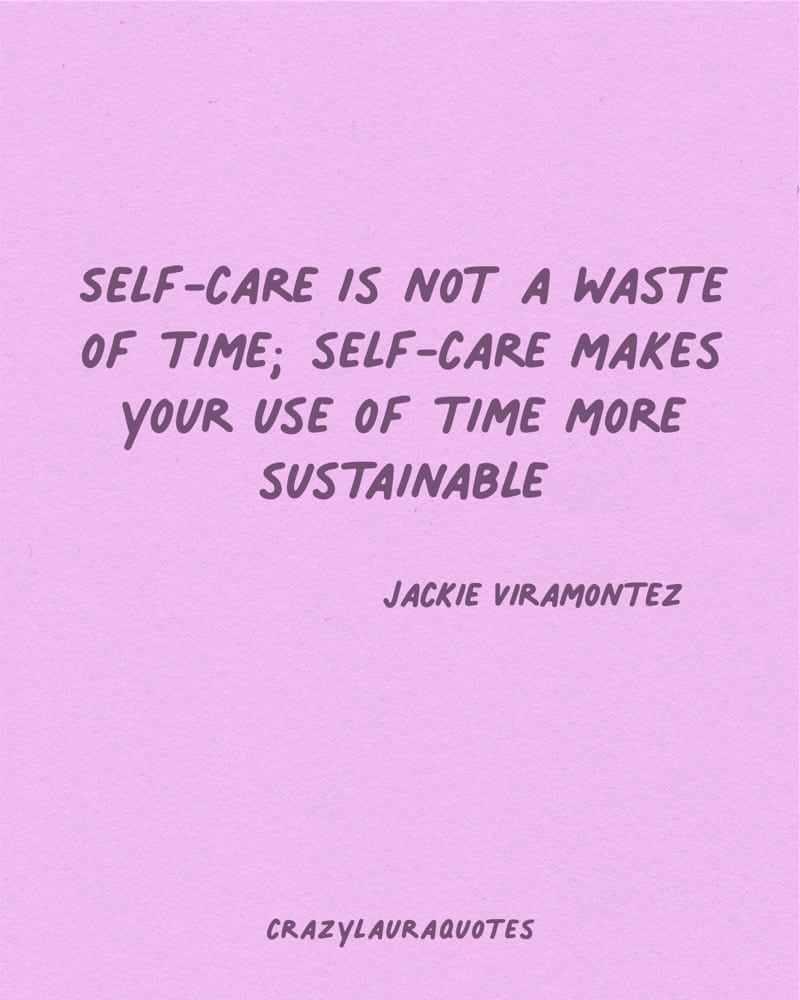 12. "Self-care is not a waste of time; self-care makes your use of time more sustainable." – Jackie Viramontez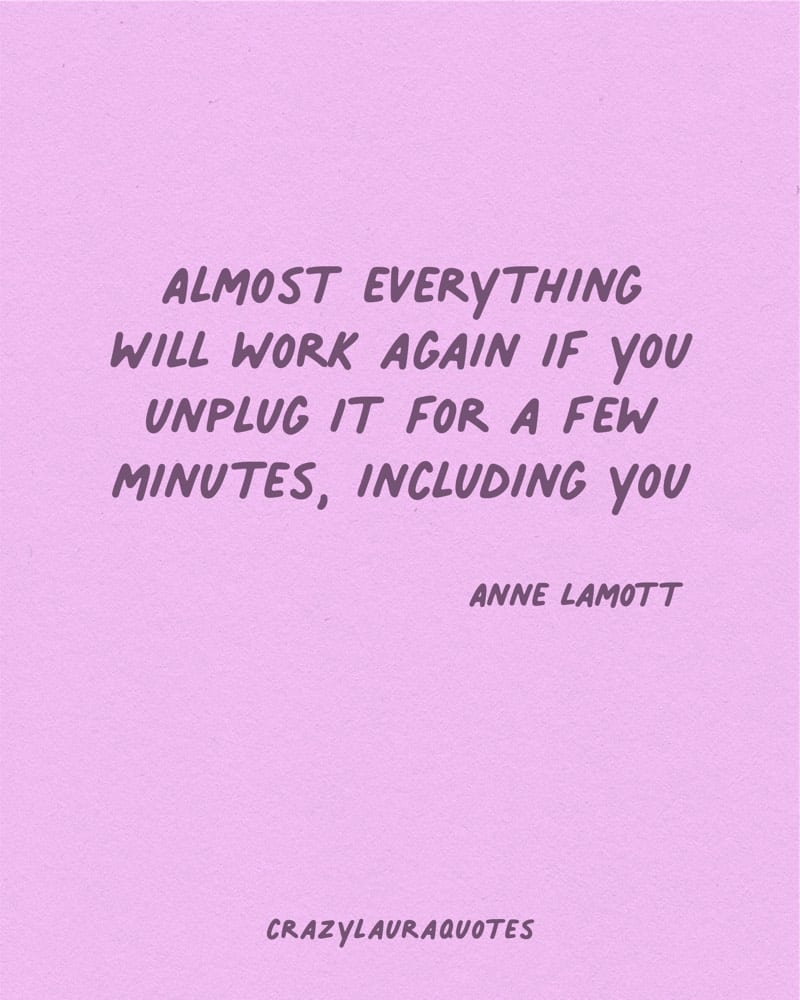 13. "Almost everything will work again if you unplug it for a few minutes, including you." – Anne Lamott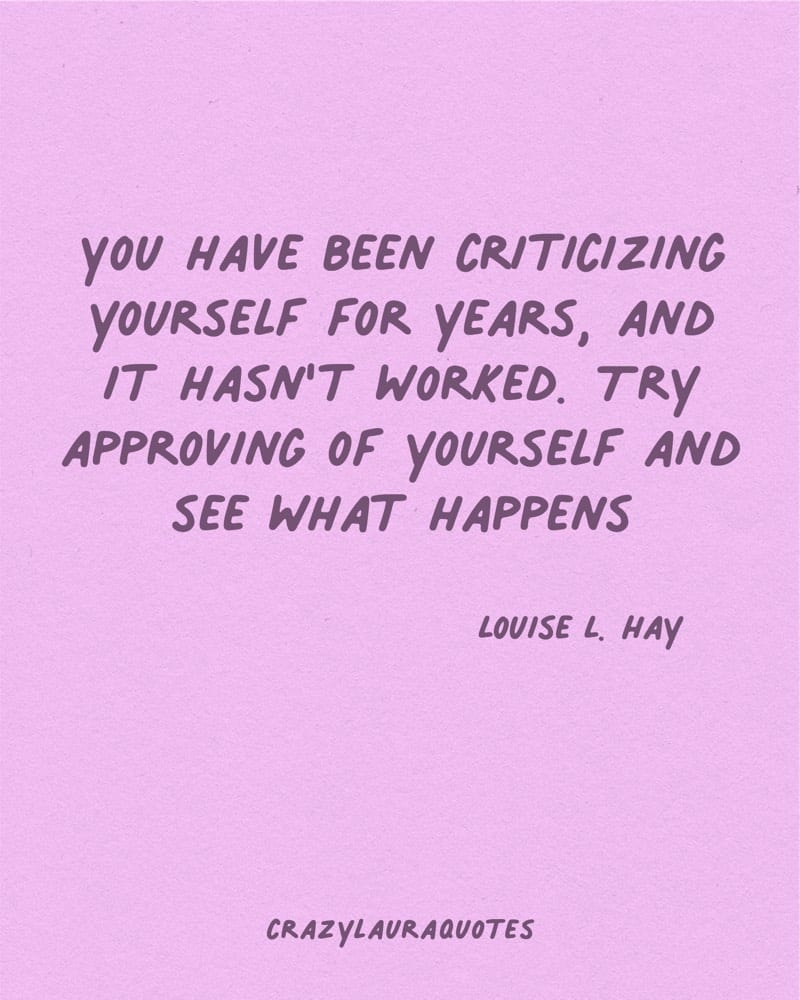 14. "You have been criticizing yourself for years, and it hasn't worked. Try approving of yourself and see what happens." – Louise L. Hay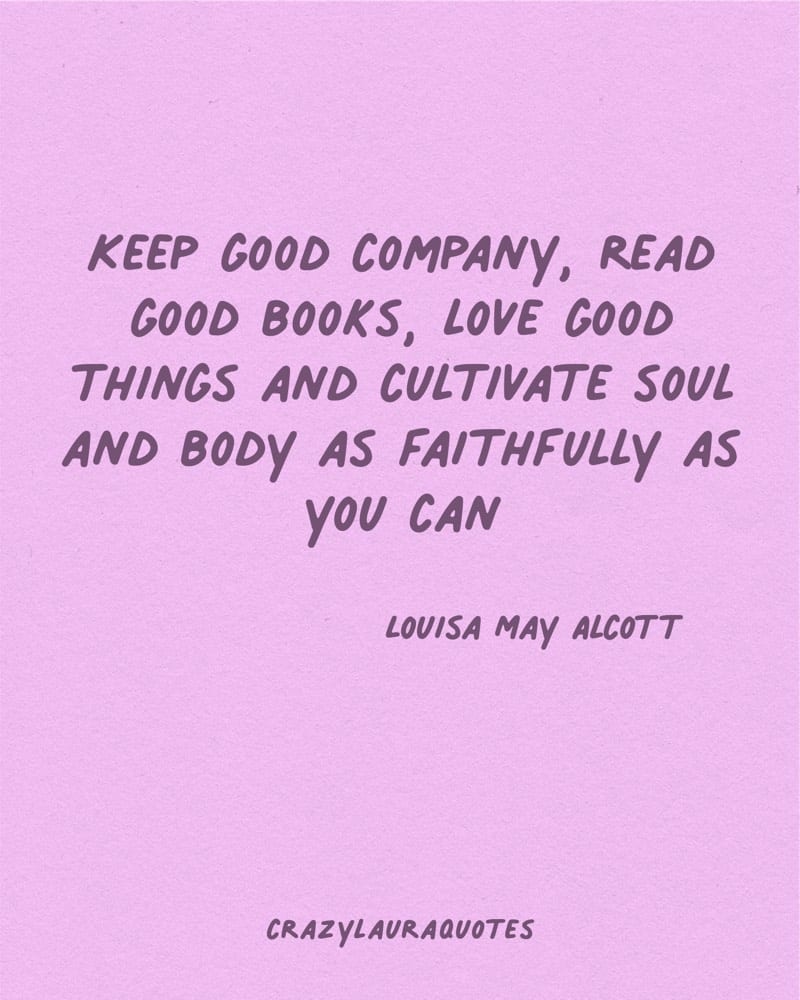 15. "Keep good company, read good books, love good things and cultivate soul and body as faithfully as you can." – Louisa May Alcott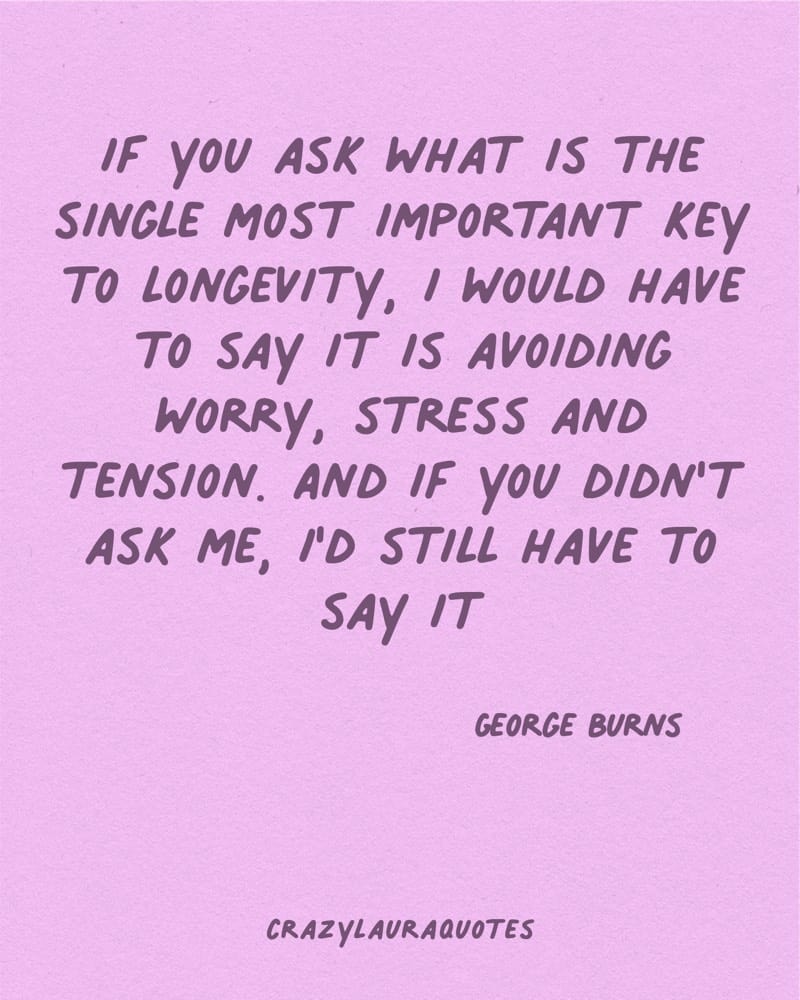 16. "If you ask what is the single most important key to longevity, I would have to say it is avoiding worry, stress and tension. And if you didn't ask me, I'd still have to say it." – George Burns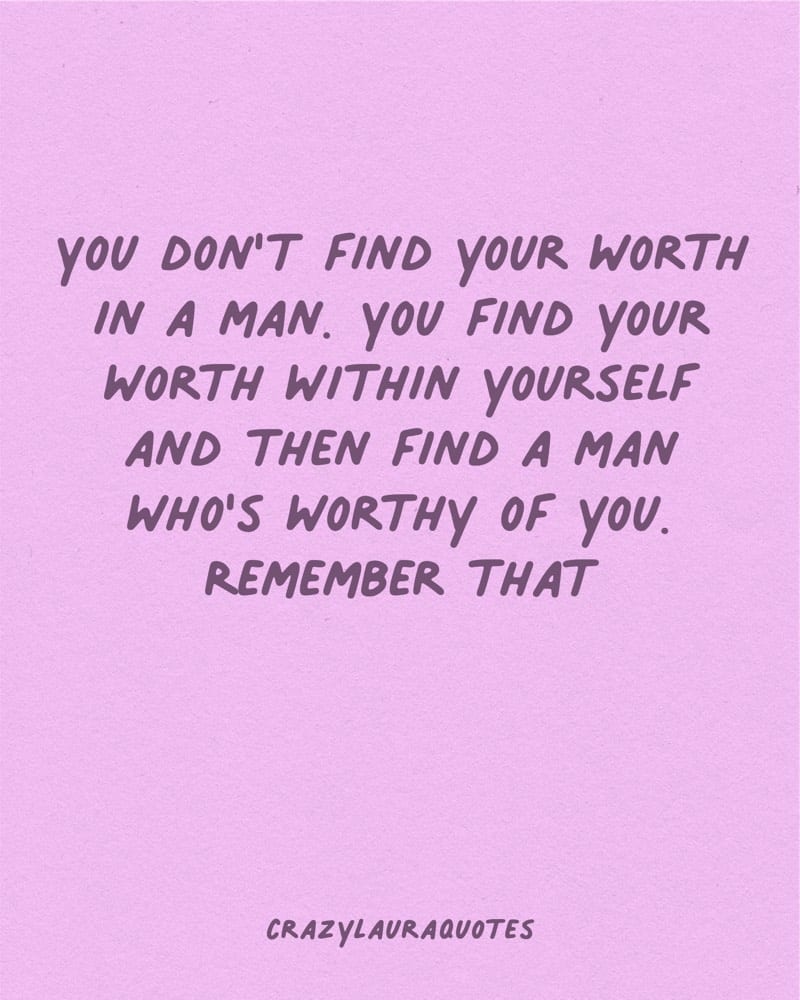 17. "You don't find your worth in a man. You find your worth within yourself and then find a man who's worthy of you. Remember that."

18. "Take rest; a field that has rested gives a bountiful crop." – Ovid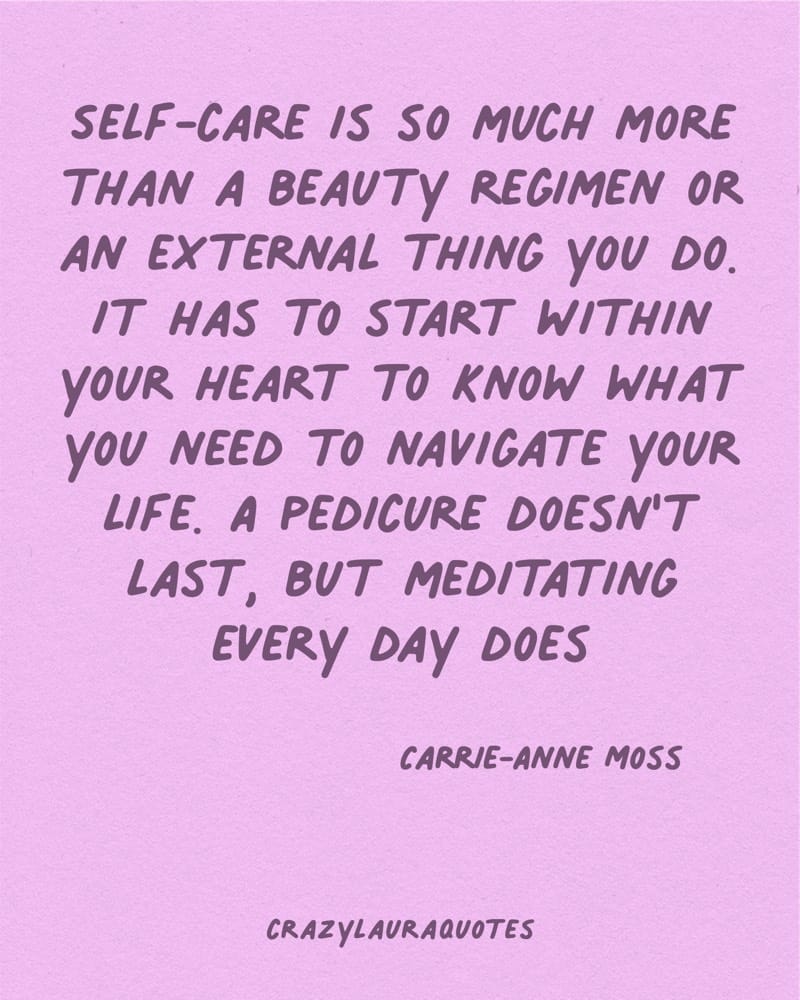 19. "Self-care is so much more than a beauty regimen or an external thing you do. It has to start within your heart to know what you need to navigate your life. A pedicure doesn't last, but meditating every day does." – Carrie-Anne Moss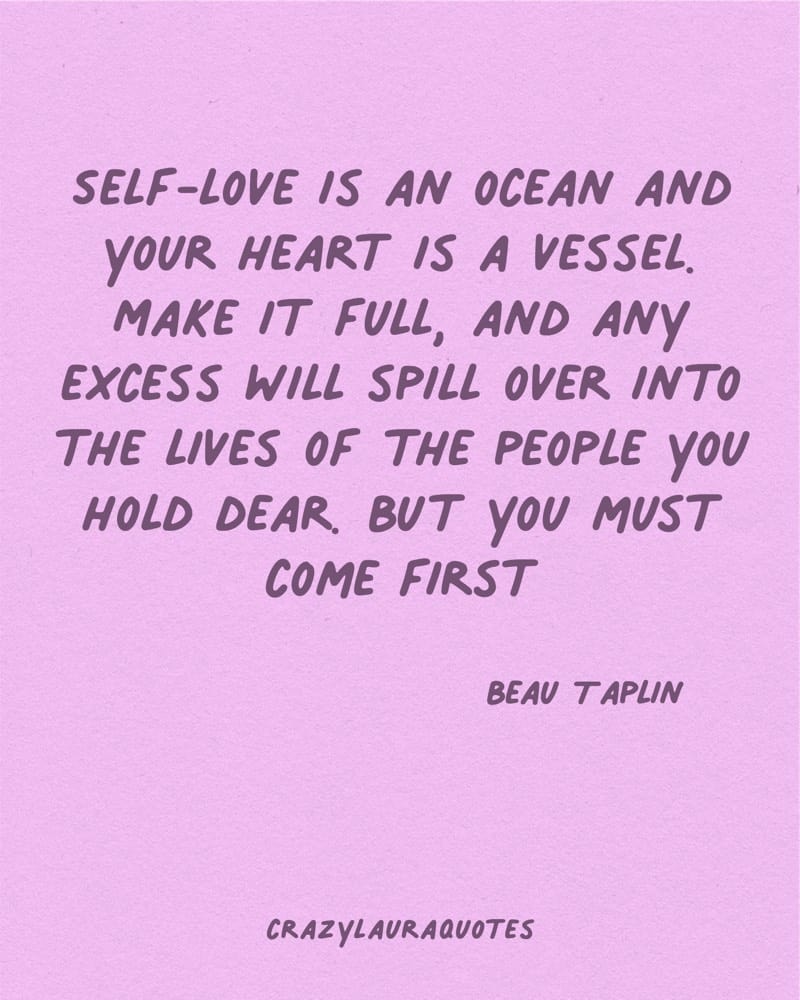 20. "Self-love is an ocean and your heart is a vessel. Make it full, and any excess will spill over into the lives of the people you hold dear. But you must come first." – Beau Taplin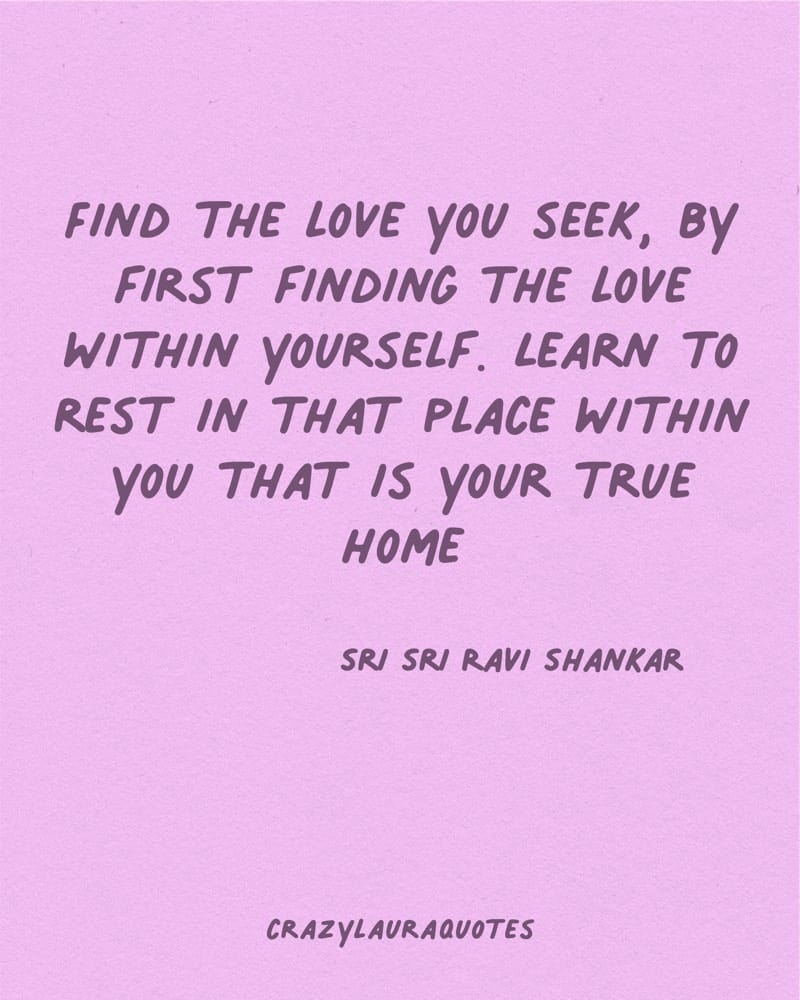 21. "Find the love you seek, by first finding the love within yourself. Learn to rest in that place within you that is your true home." – Sri Sri Ravi Shankar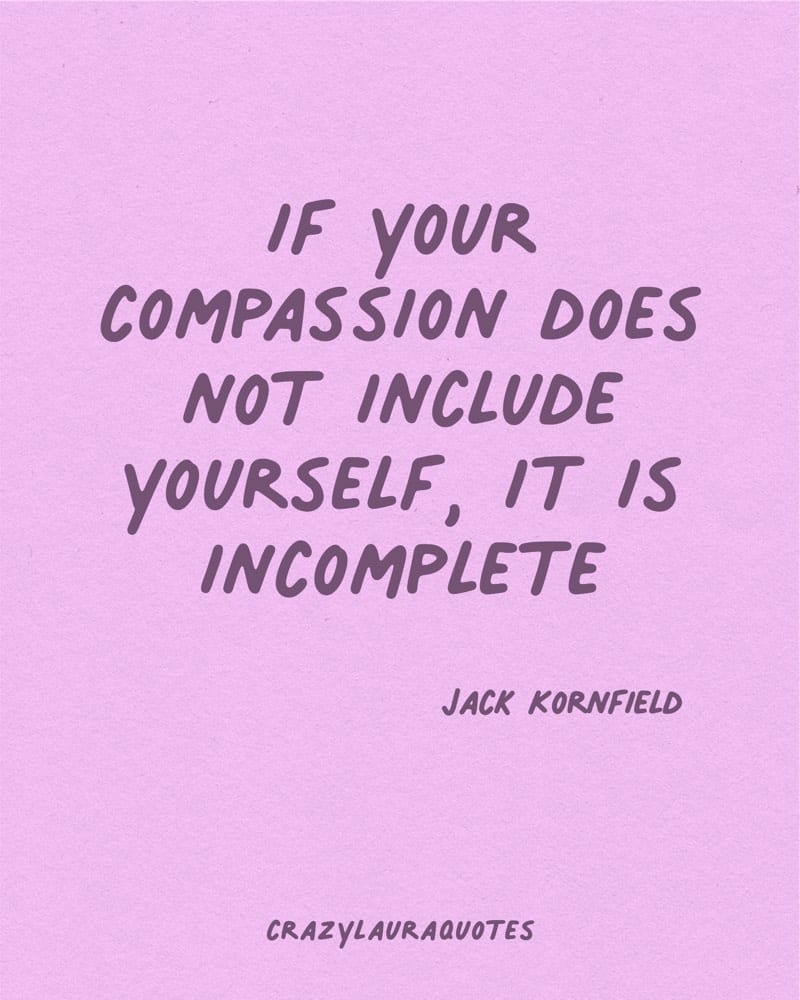 22. "If your compassion does not include yourself, it is incomplete." – Jack Kornfield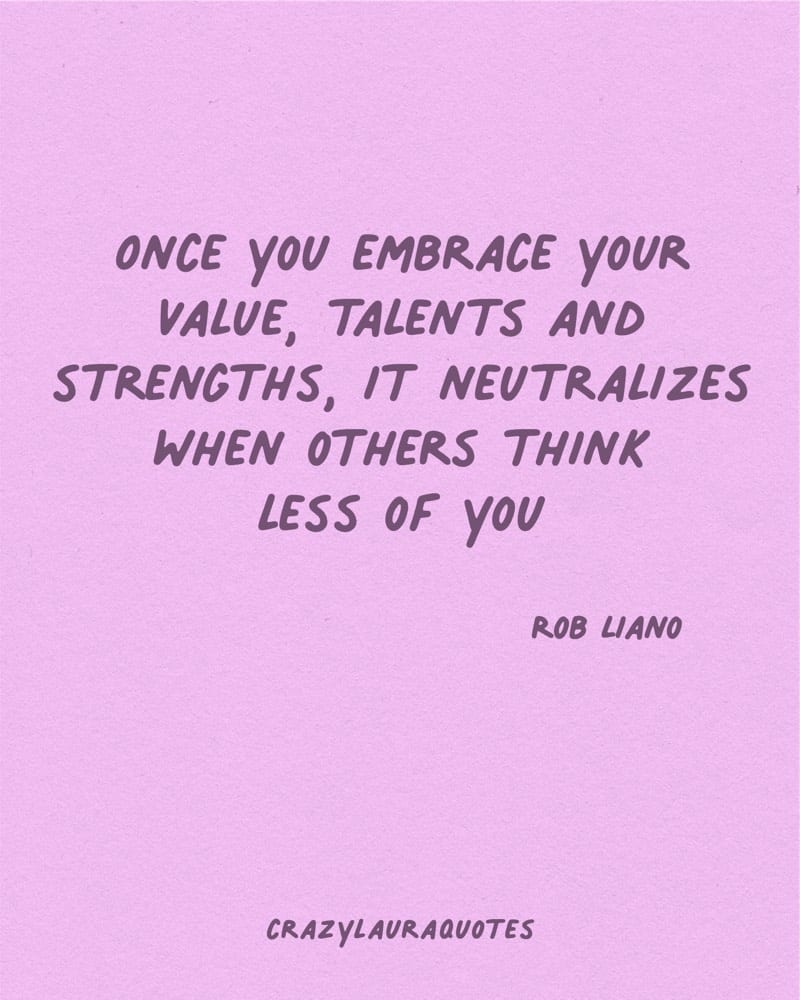 23. "Once you embrace your value, talents and strengths, it neutralizes when others think less of you." – Rob Liano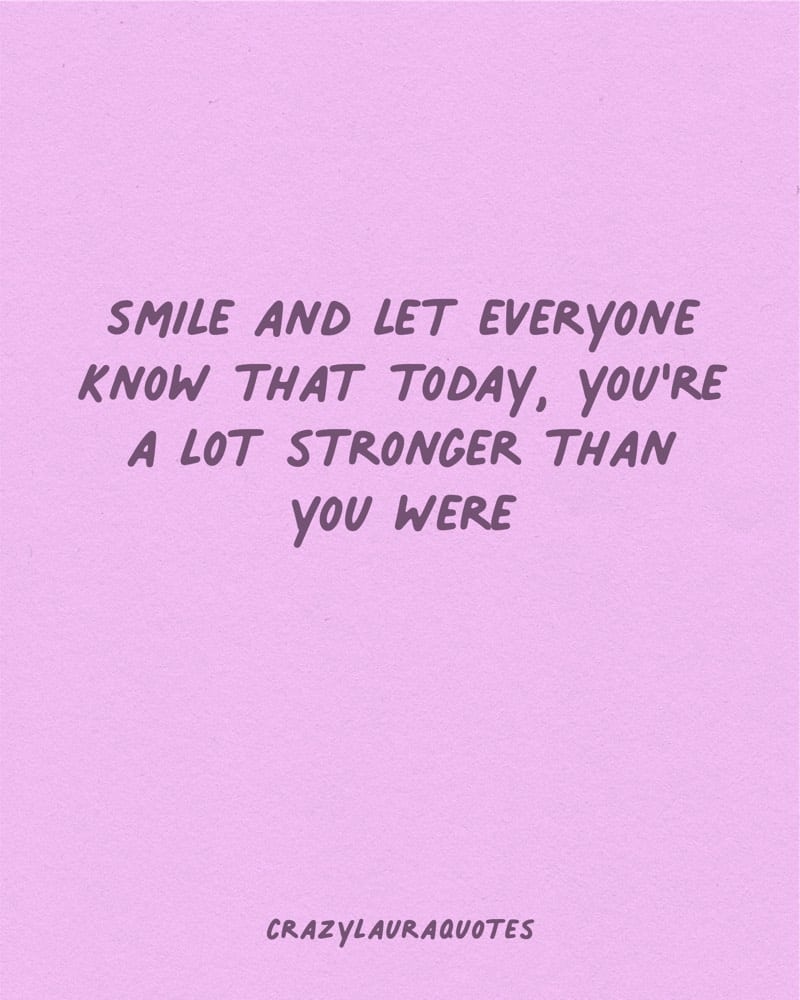 24. "Smile and let everyone know that today, you're a lot stronger than you were."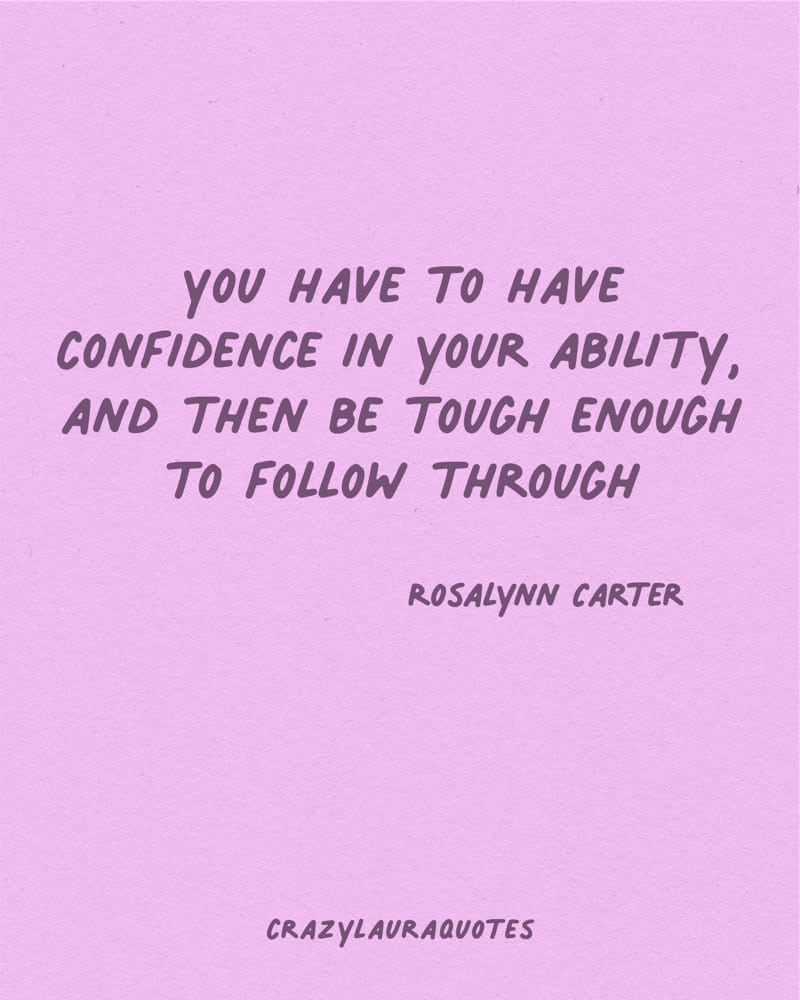 25. "You have to have confidence in your ability, and then be tough enough to follow through. " – Rosalynn Carter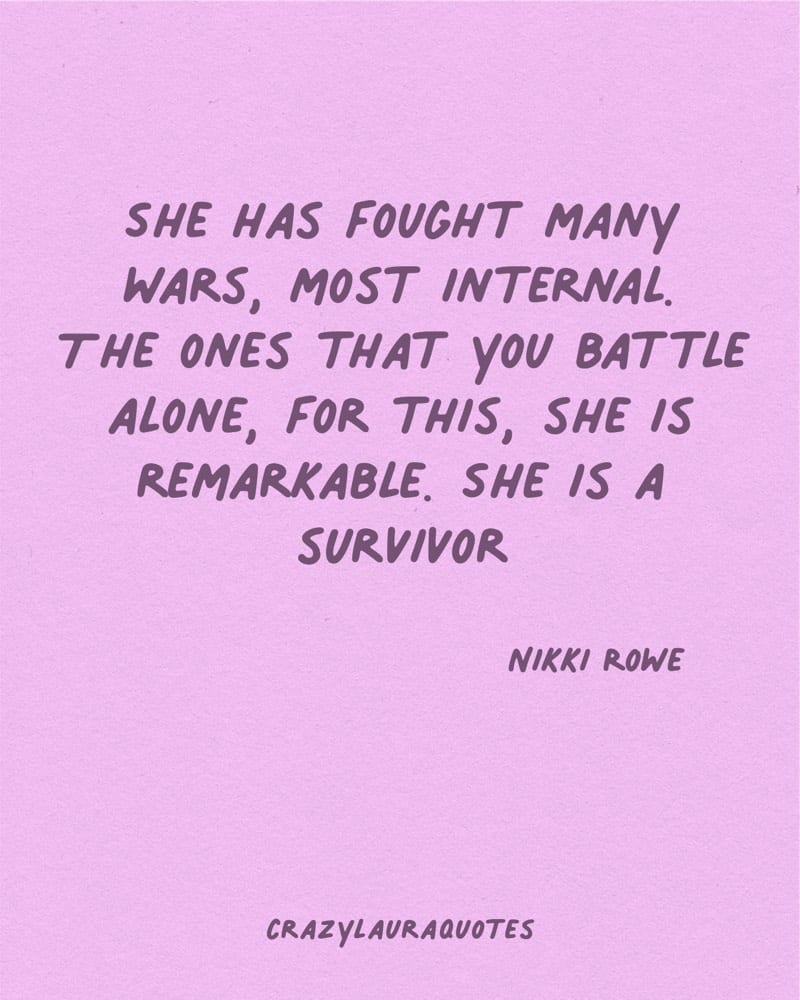 26. "She has fought many wars, most internal. The ones that you battle alone, for this, she is remarkable. She is a survivor." – Nikki Rowe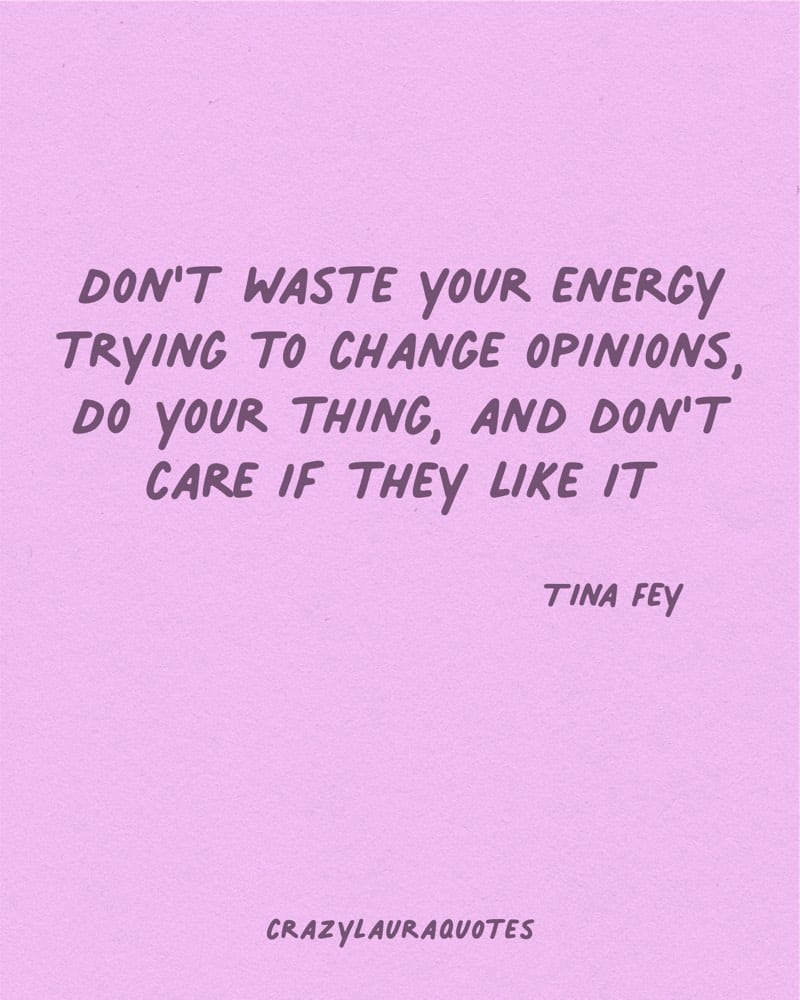 27. "Don't waste your energy trying to change opinions 'Ķ Do your thing, and don't care if they like it." – Tina Fey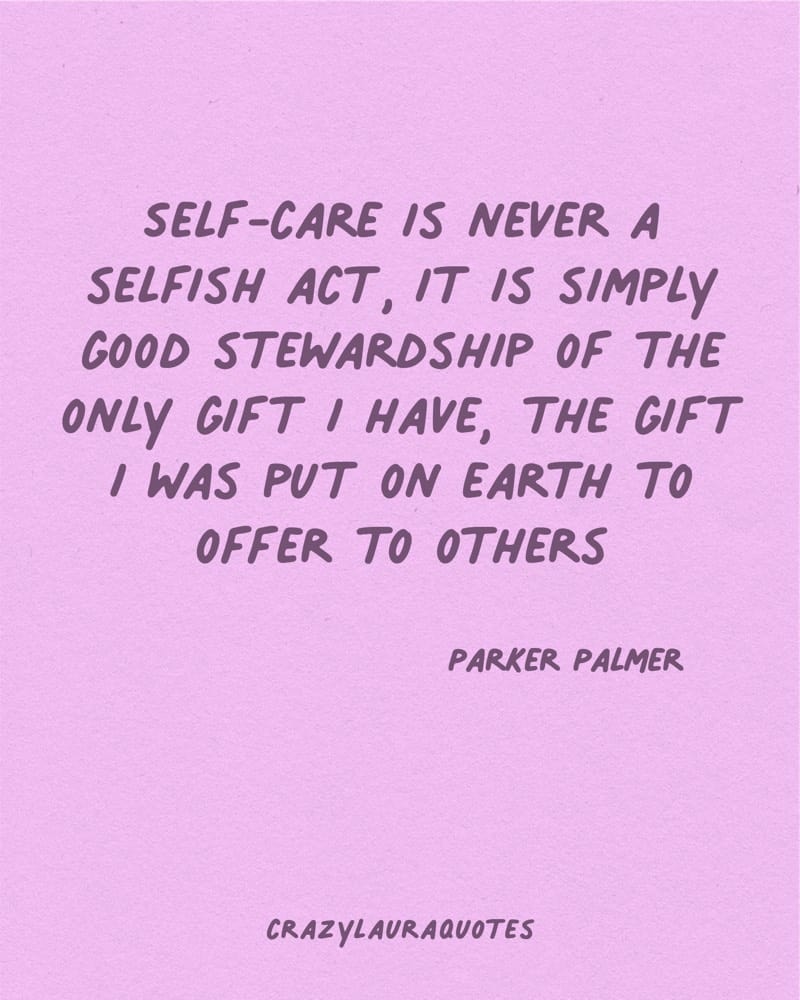 28. "Self-care is never a selfish act'Äîit is simply good stewardship of the only gift I have, the gift I was put on earth to offer to others." – Parker Palmer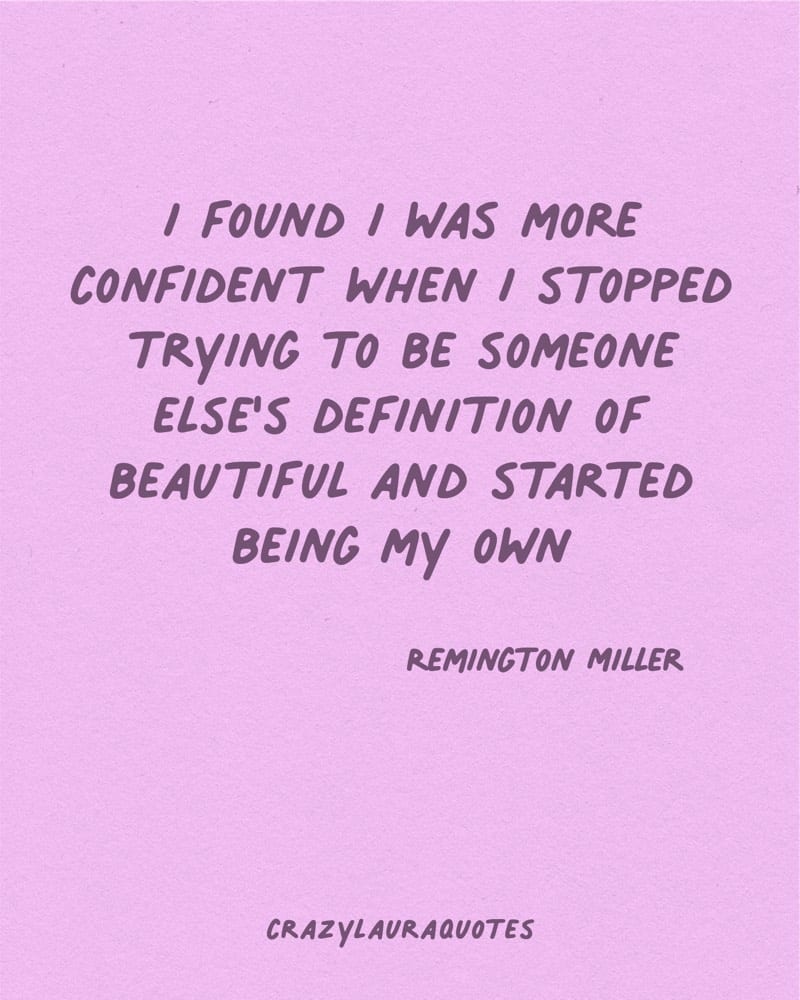 29. "I found I was more confident when I stopped trying to be someone else's definition of beautiful and started being my own." – Remington Miller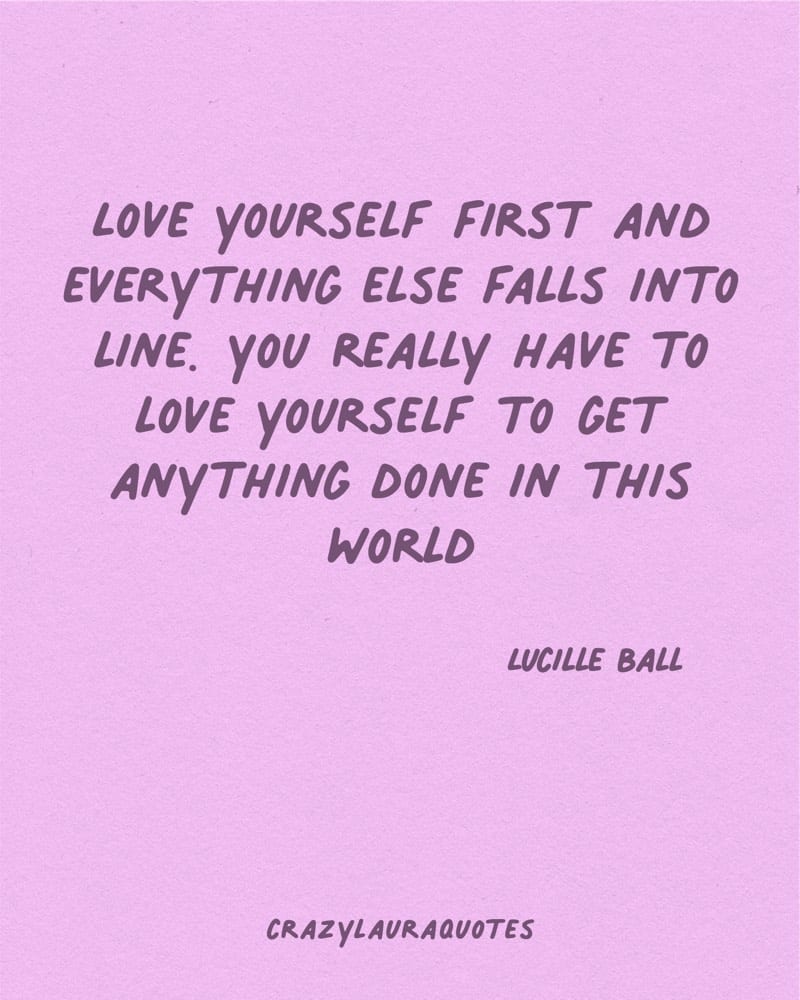 30. "Love yourself first and everything else falls into line. You really have to love yourself to get anything done in this world." – Lucille Ball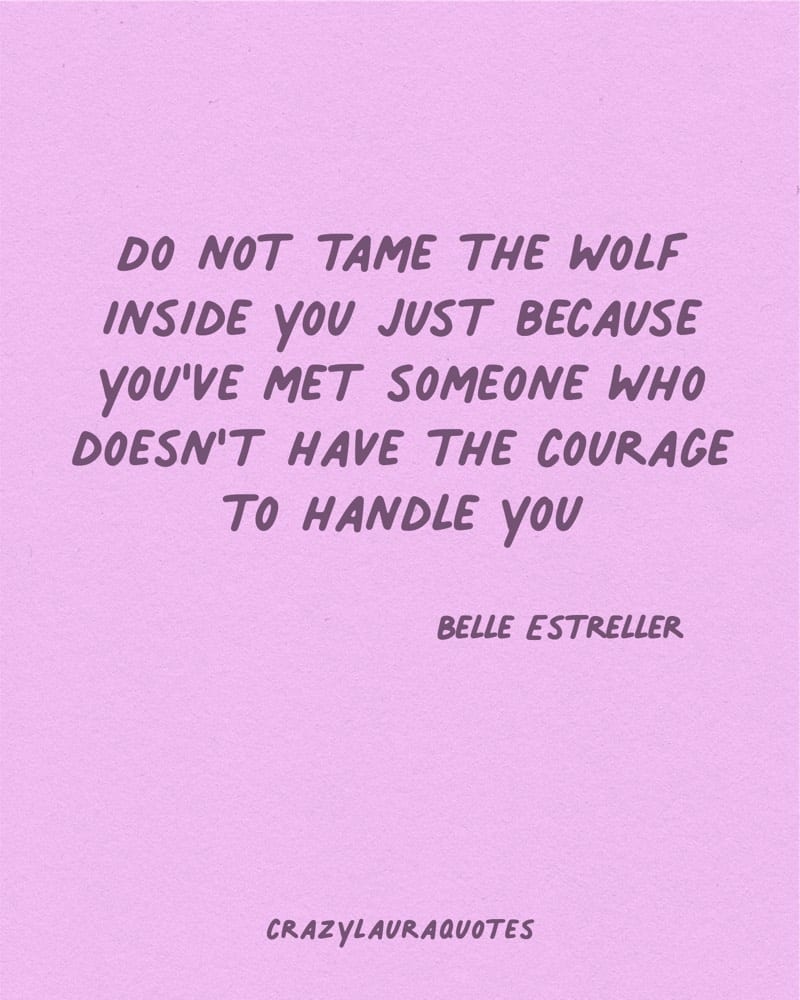 31. "Do not tame the wolf inside you just because you've met someone who doesn't have the courage to handle you." – Belle Estreller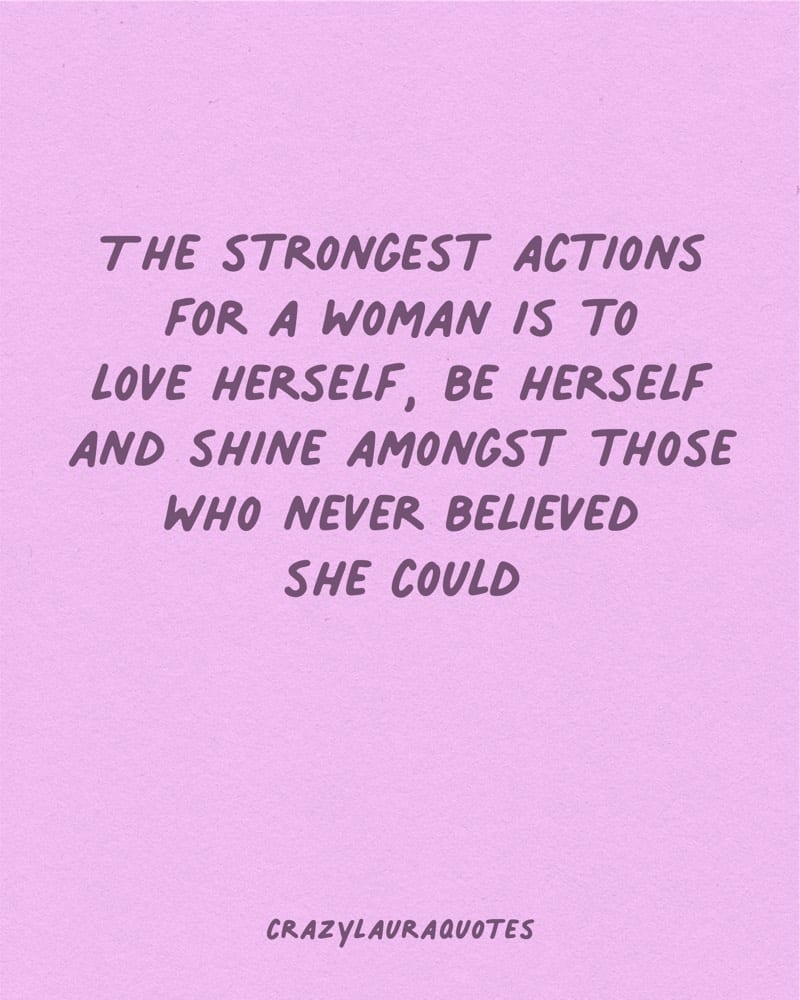 32. "The strongest actions for a woman is to love herself, be herself and shine amongst those who never believed she could."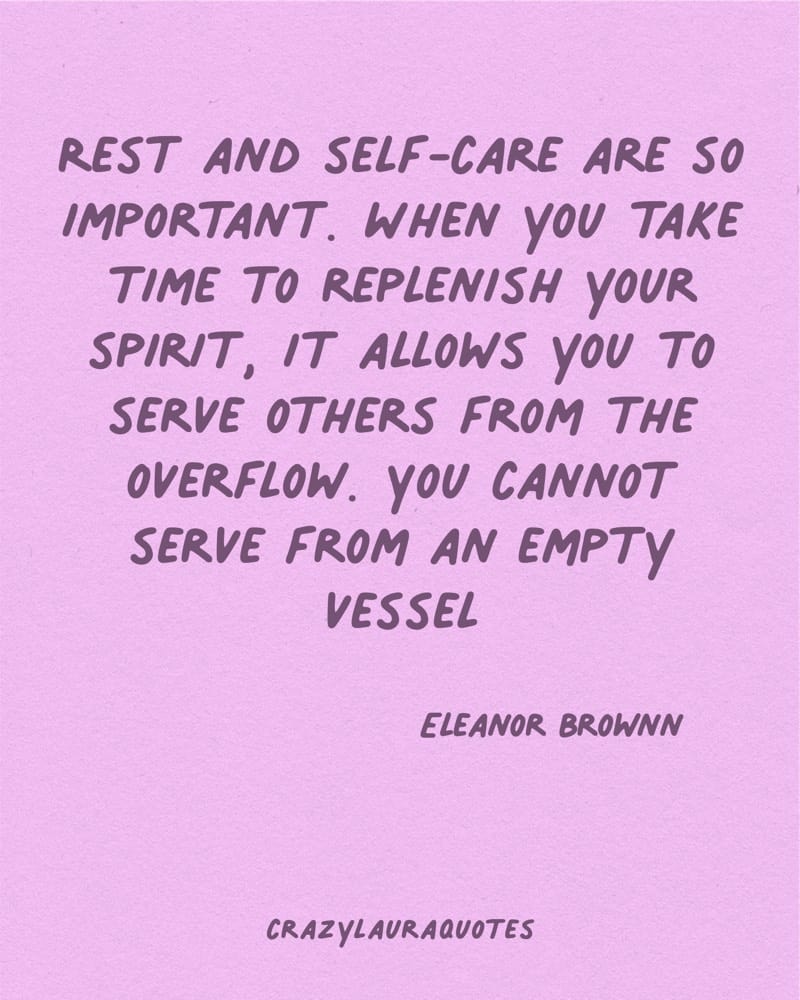 33. "Rest and self-care are so important. When you take time to replenish your spirit, it allows you to serve others from the overflow. You cannot serve from an empty vessel." – Eleanor Brownn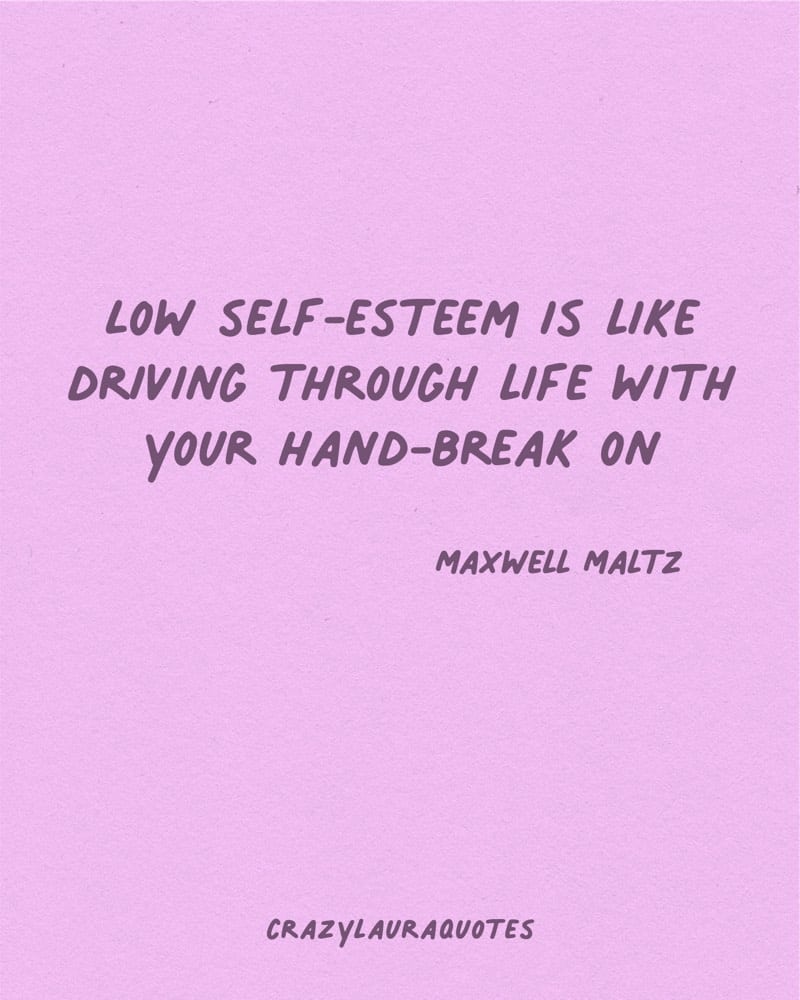 34. "Low self-esteem is like driving through life with your hand-break on." – Maxwell Maltz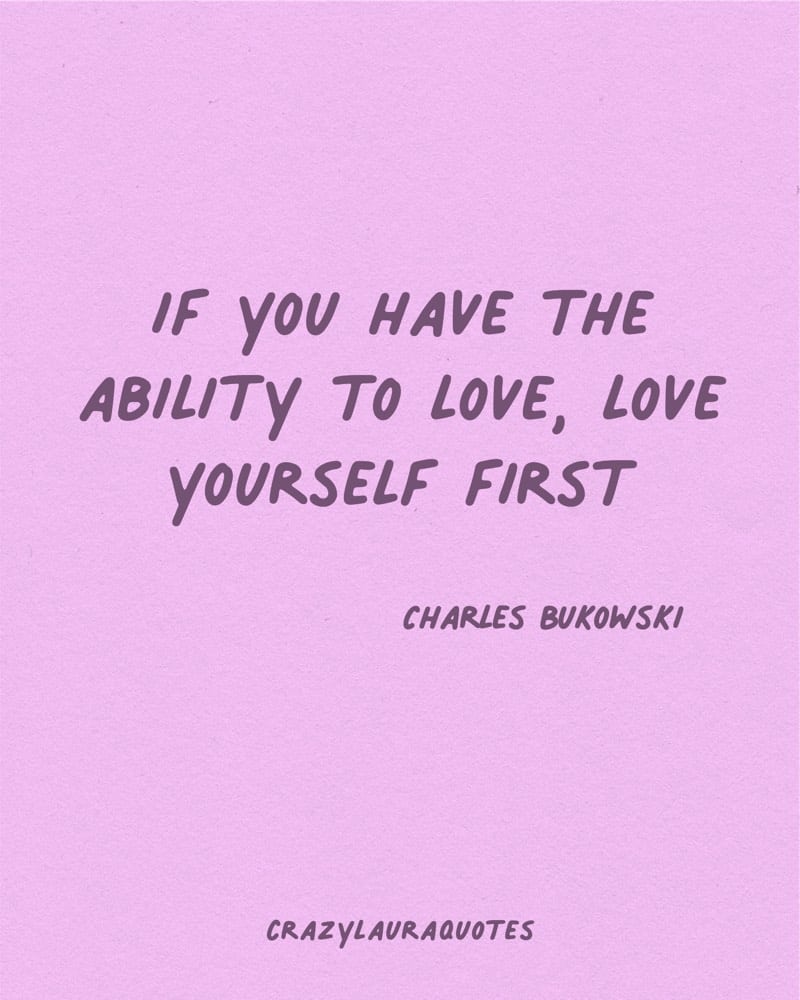 35. "If you have the ability to love, love yourself first." – Charles Bukowski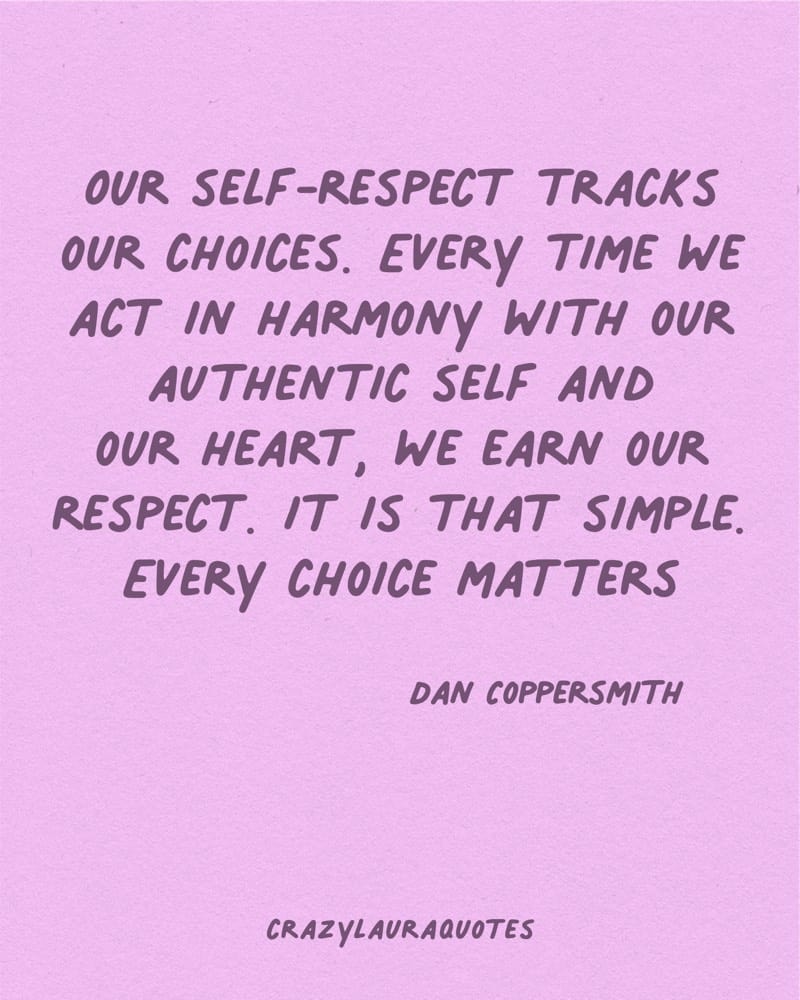 36. "Our self-respect tracks our choices. Every time we act in harmony with our authentic self and our heart, we earn our respect. It is that simple. Every choice matters." – Dan Coppersmith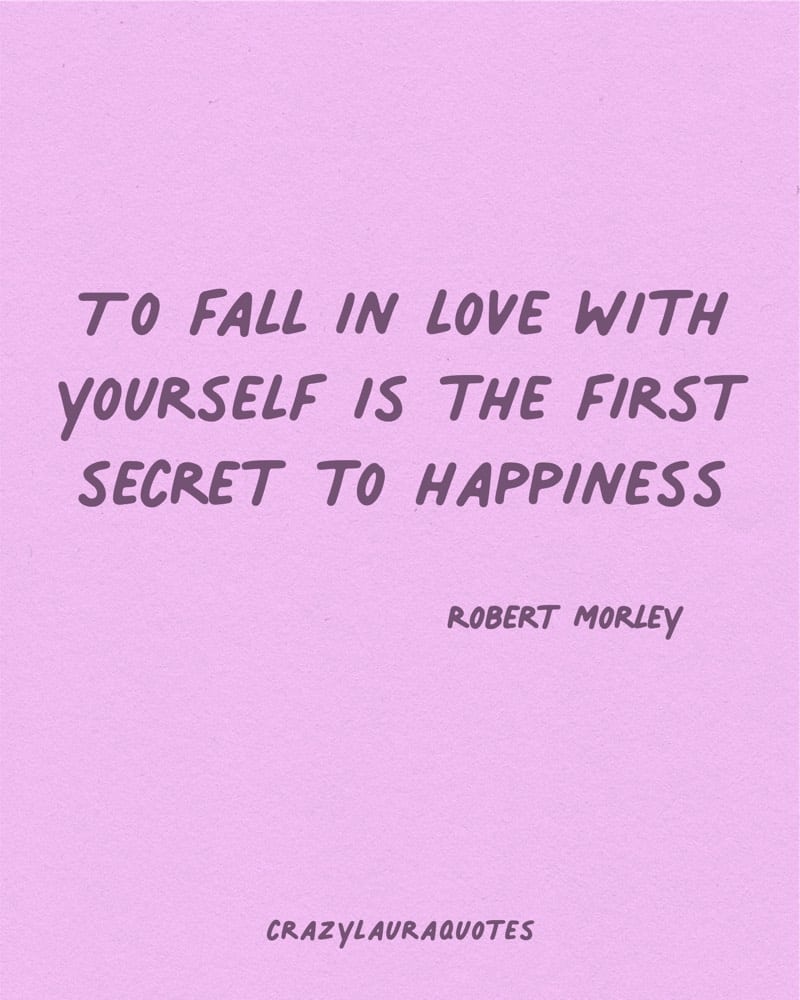 37. "To fall in love with yourself is the first secret to happiness." – Robert Morley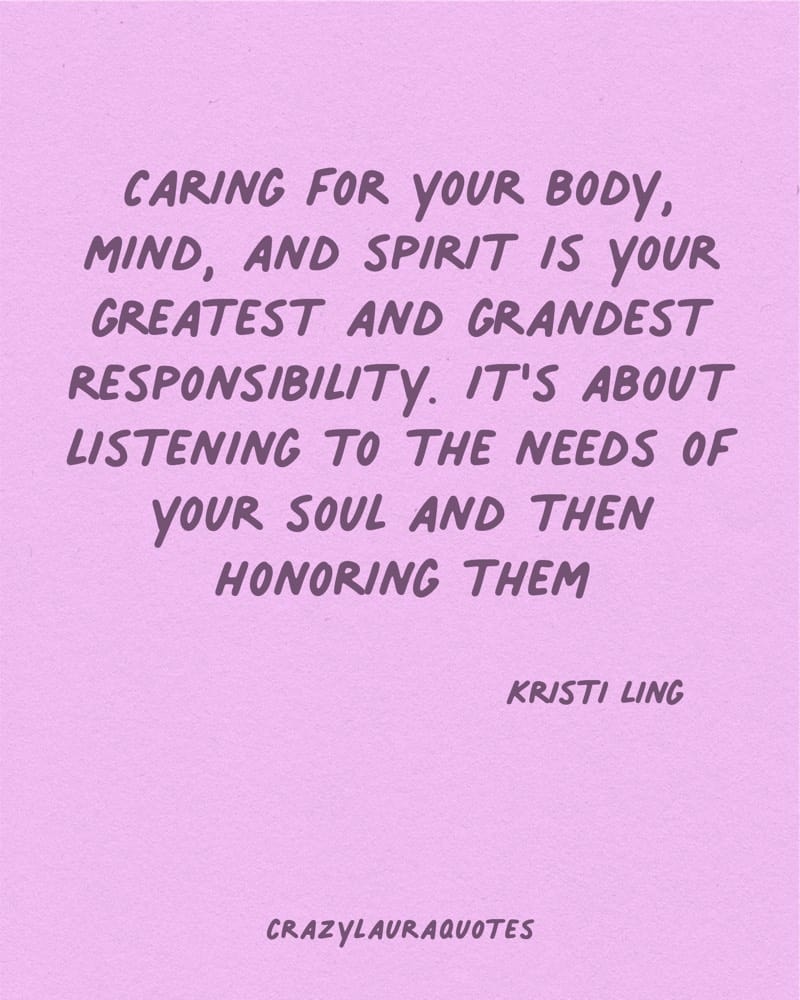 38. "Caring for your body, mind, and spirit is your greatest and grandest responsibility. It's about listening to the needs of your soul and then honoring them." – Kristi Ling

39. "Nourishing yourself in a way that helps you blossom in the direction you want to go is attainable, and you are worth the effort" – Deborah Day

40. "There's only one corner of the universe you can be certain of improving, and that's your own self" – Aldous Huxley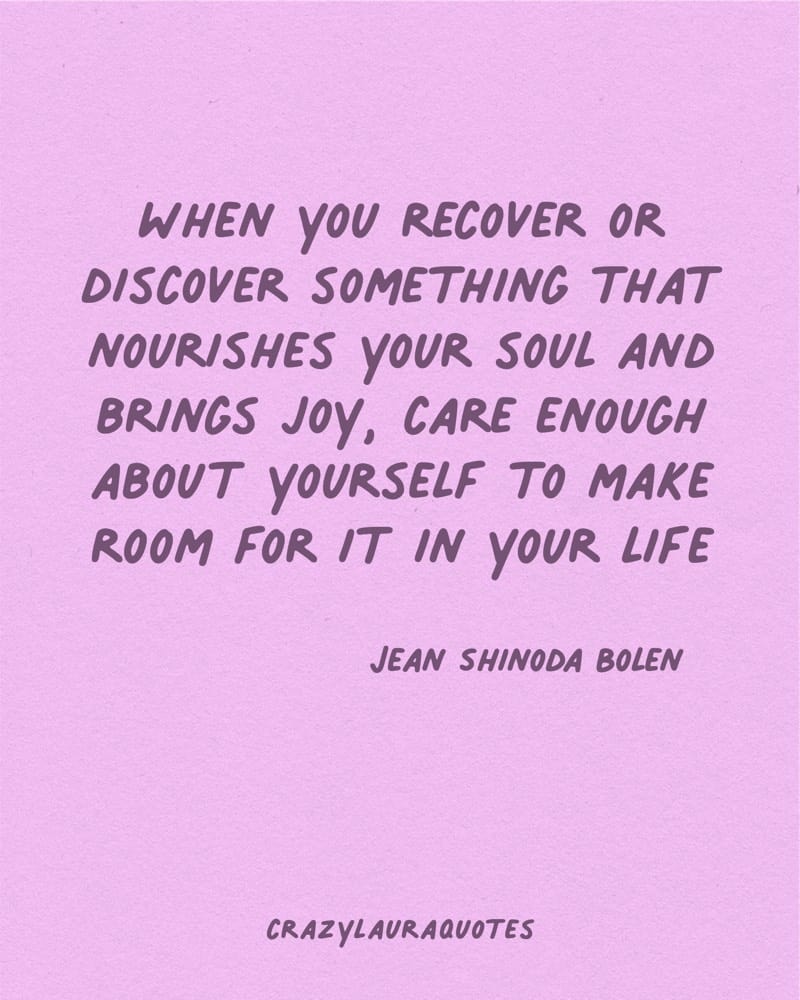 41. "When you recover or discover something that nourishes your soul and brings joy, care enough about yourself to make room for it in your life." – Jean Shinoda Bolen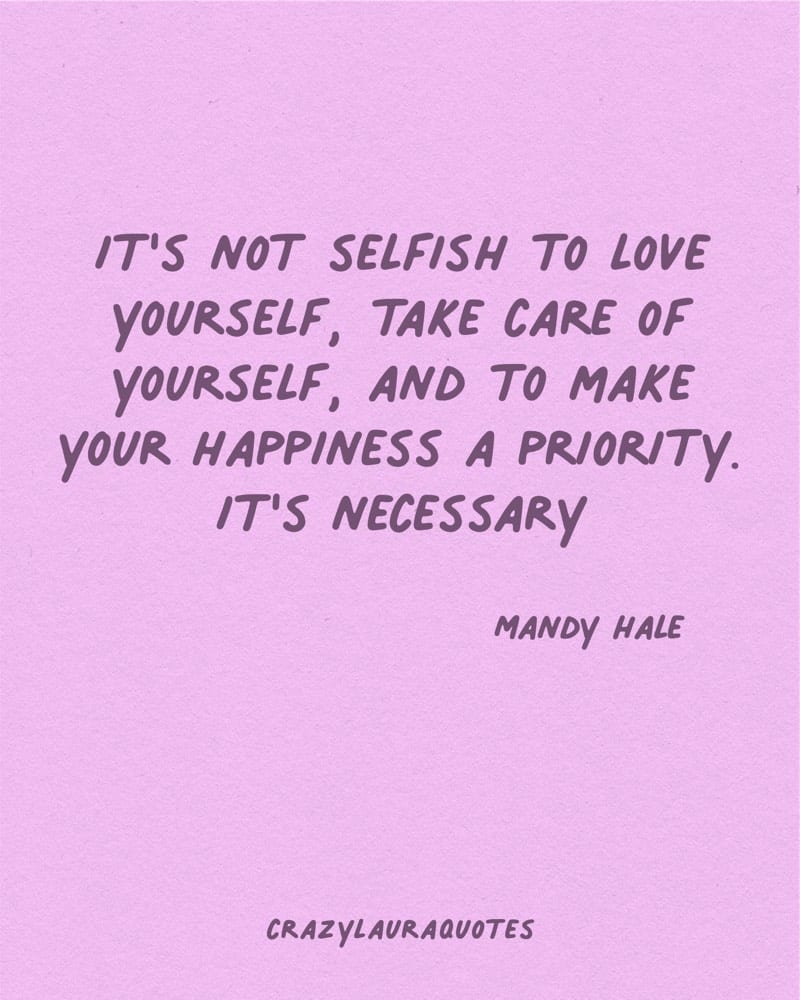 42. "It's not selfish to love yourself, take care of yourself, and to make your happiness a priority. It's necessary." – Mandy Hale

43. "To establish true self-esteem we must concentrate on our successes and forget about the failures and the negatives in our lives." – Denis Waitley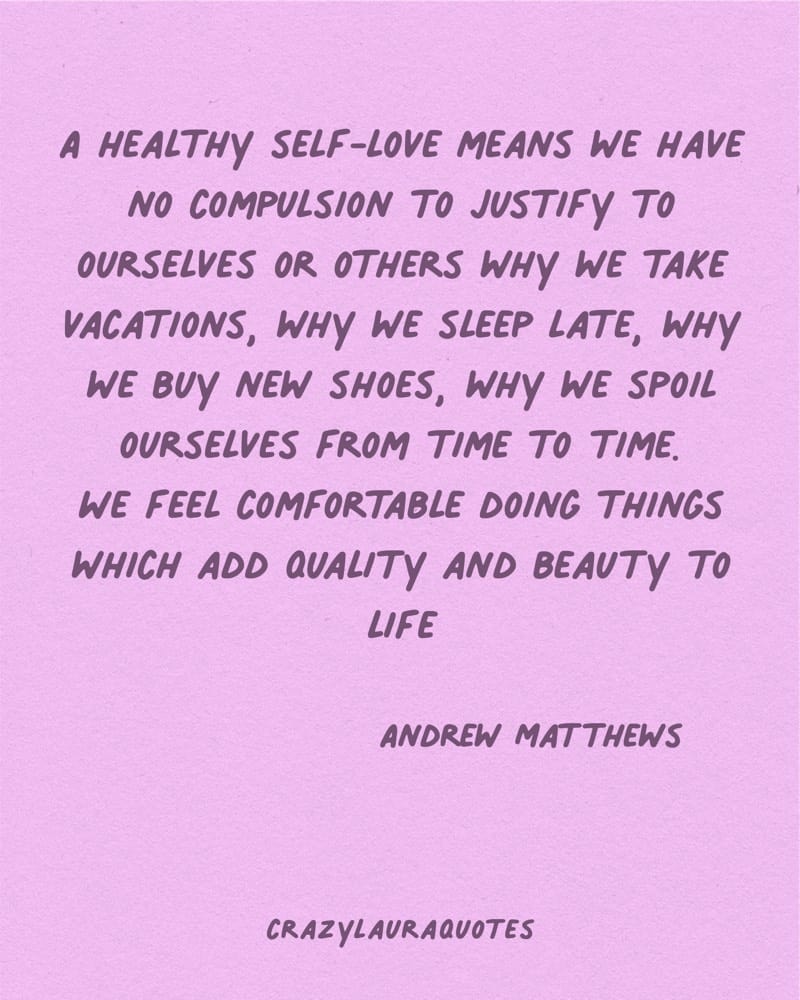 44. "A healthy self-love means we have no compulsion to justify to ourselves or others why we take vacations, why we sleep late, why we buy new shoes, why we spoil ourselves from time to time. We feel comfortable doing things which add quality and beauty to life." – Andrew Matthews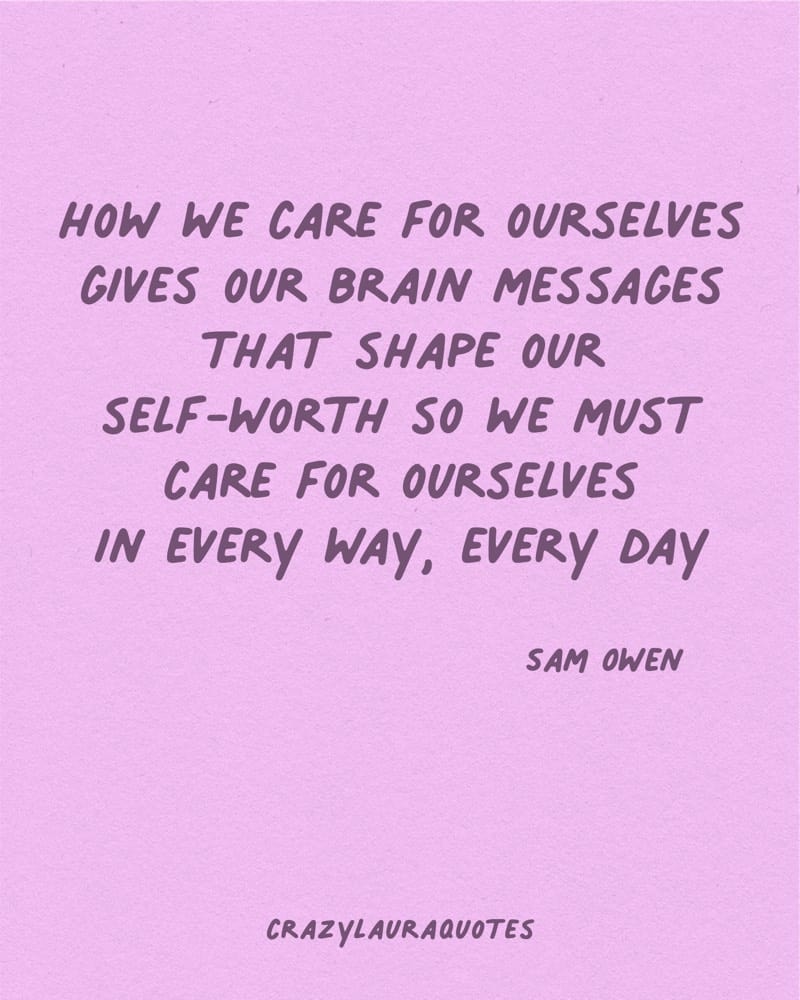 45. "How we care for ourselves gives our brain messages that shape our self-worth so we must care for ourselves in every way, every day." – Sam Owen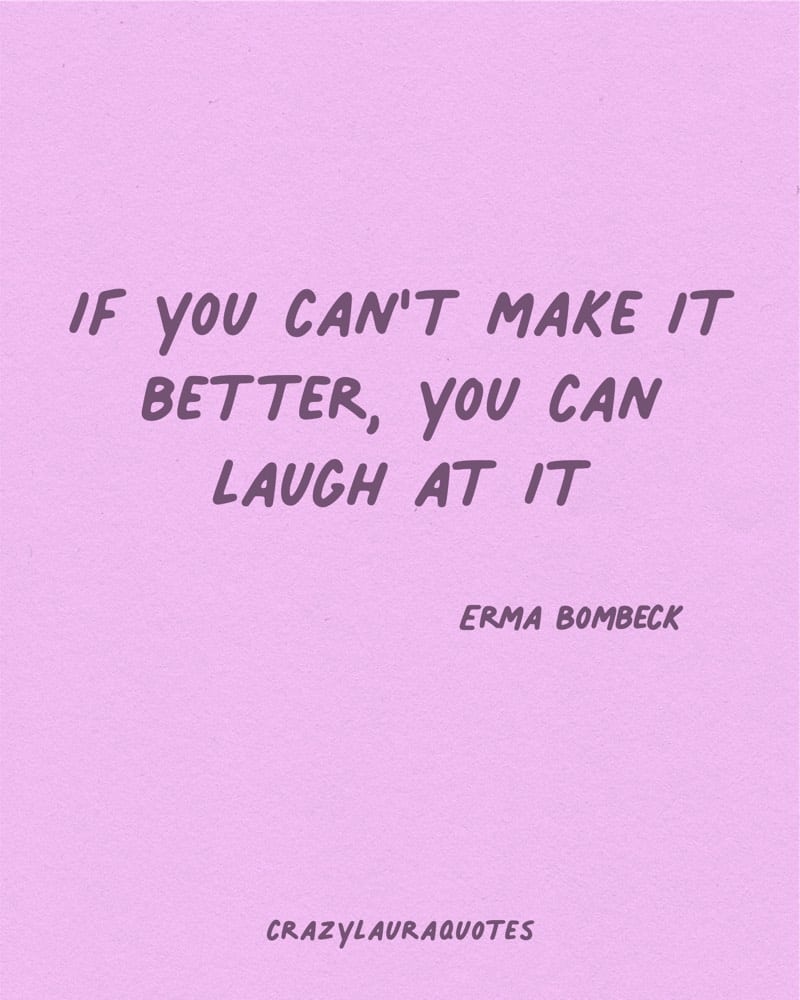 46. "If you can't make it better, you can laugh at it." – Erma Bombeck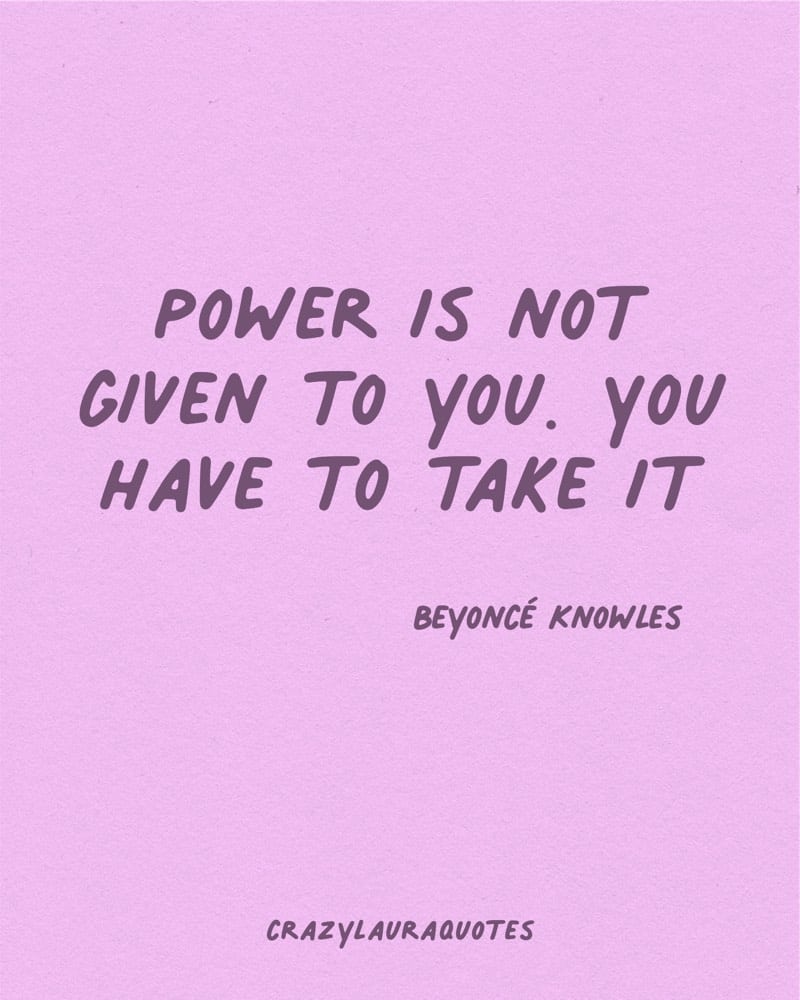 47. "Power is not given to you. You have to take it." – Beyoncé Knowles
Don't forget to check out my other quotes posts… or if you're looking for some printable quotes, you can find some on my Etsy shop! Drop me a comment and let me know which ones were your favorites!
Related Posts: