I don't know about you… but I feel like I'm ALWAYS overthinking things. So if you're anything like me, you'll love these overthinking quotes to help you calm your thoughts and take things a little less serious
I made a picture for each quote so if you like a specific one, you can pin it to your Pinterest board or just save it for later! Let me know what you think
Here are the quotes I found: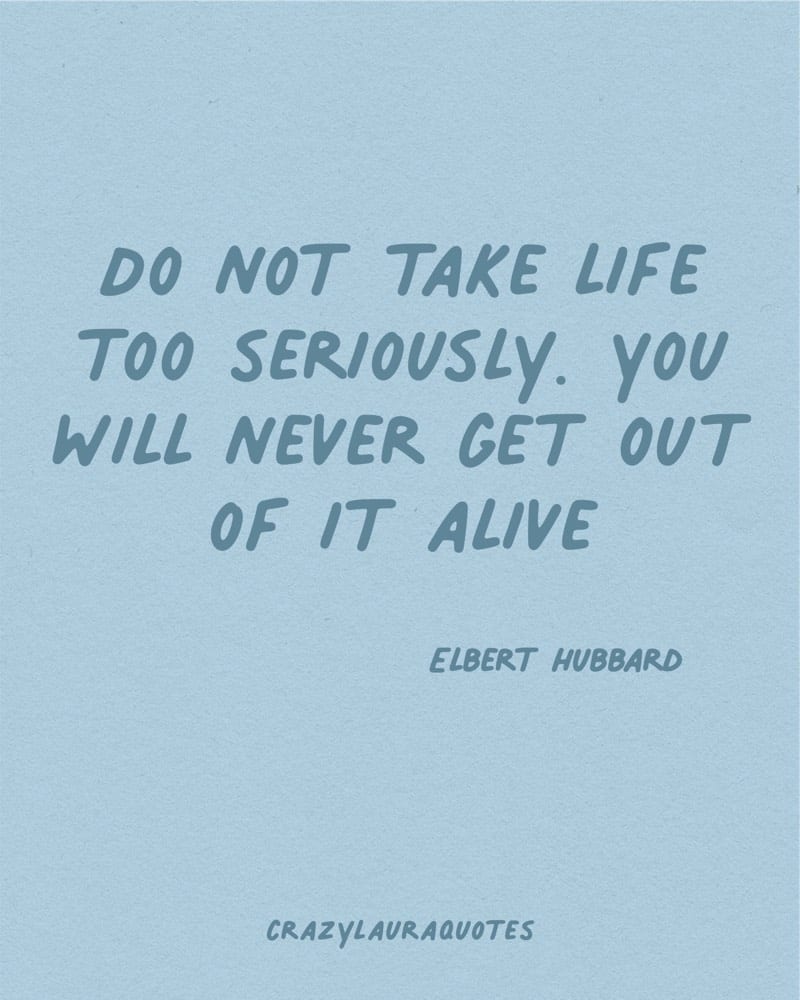 1. "Do not take life too seriously. You will never get out of it alive." – Elbert Hubbard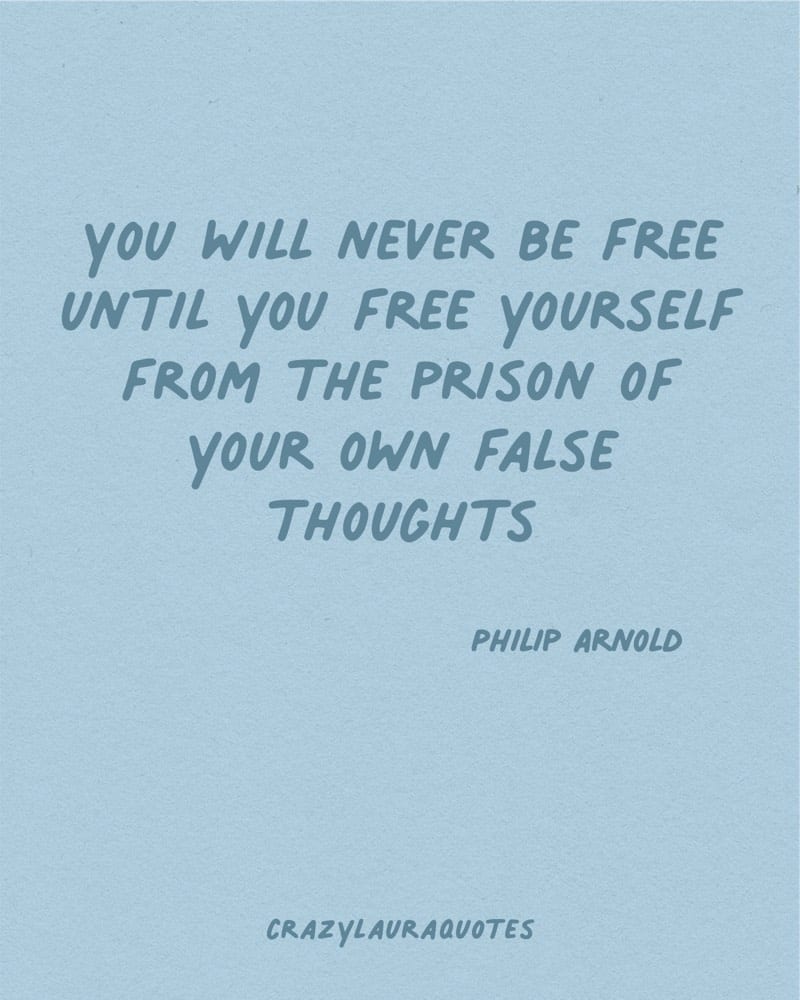 2. "You will never be free until you free yourself from the prison of your own false thoughts." – Philip Arnold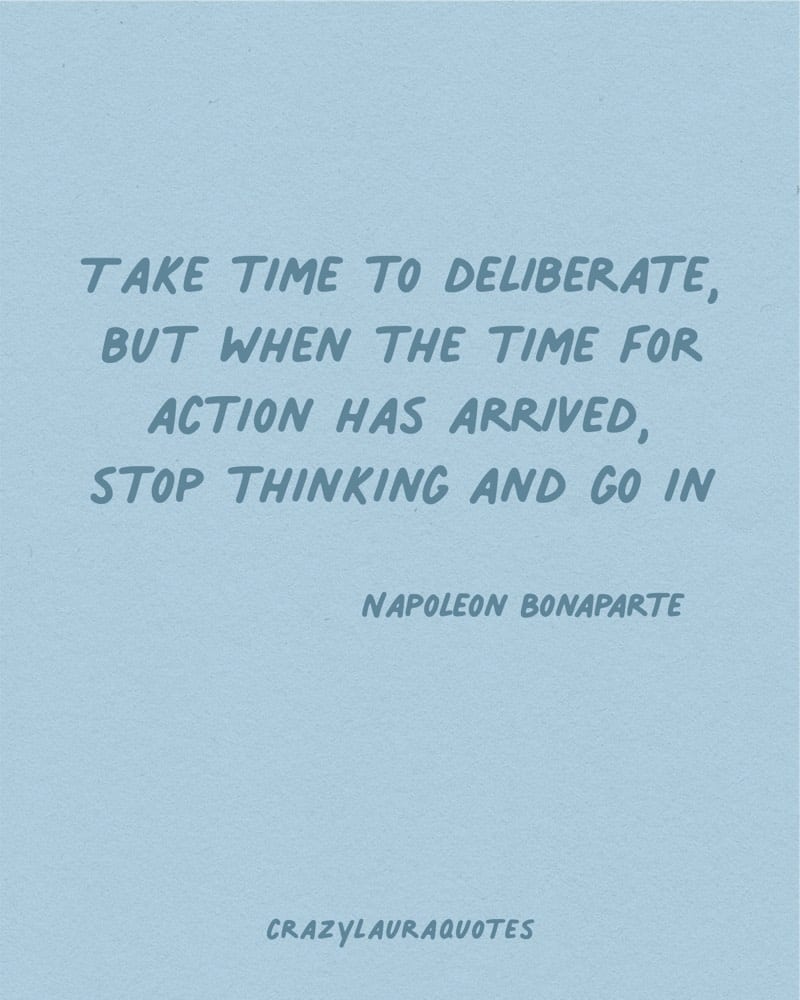 3. "Take time to deliberate, but when the time for action has arrived, stop thinking and go in." – Napoleon Bonaparte

4. "The more you overthink the less you will understand." – Habeeb Akande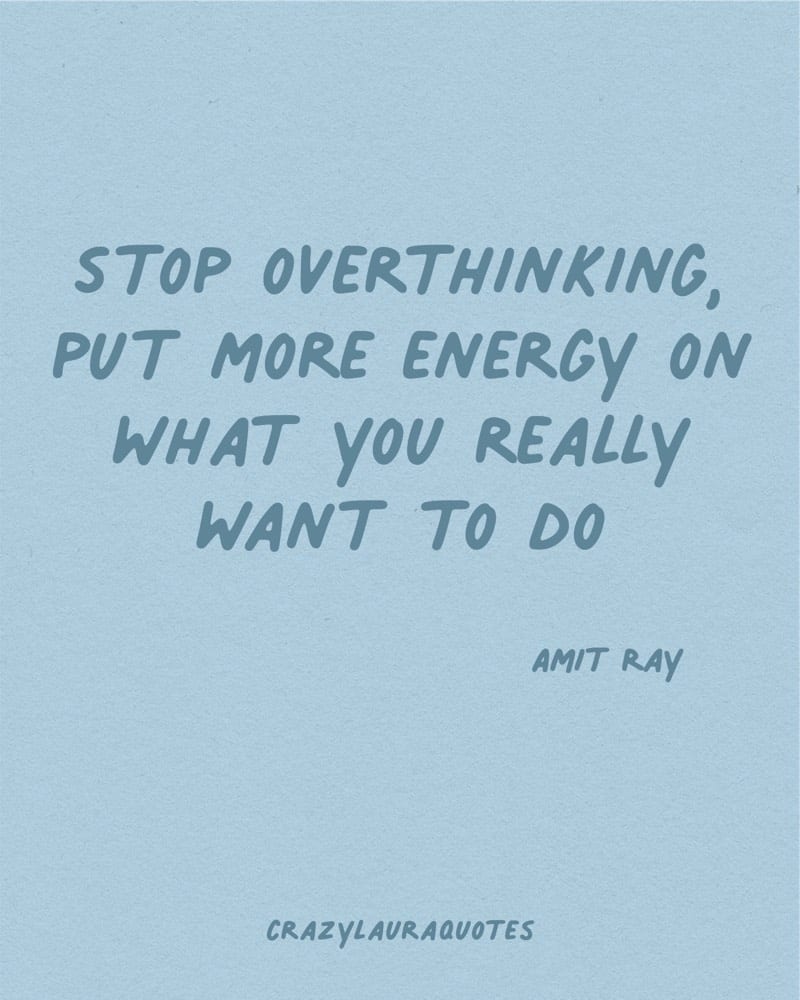 5. "Stop overthinking, put more energy on what you really want to do." – Amit Ray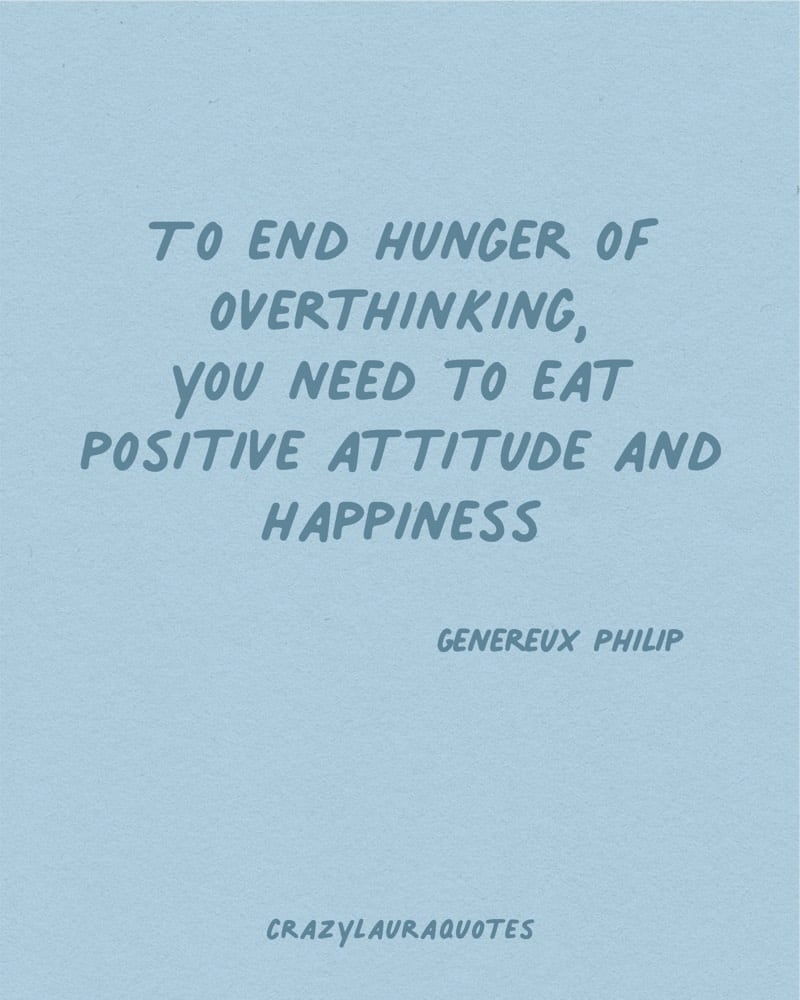 6. "To end hunger of overthinking, you need to eat positive attitude and happiness." – Genereux Philip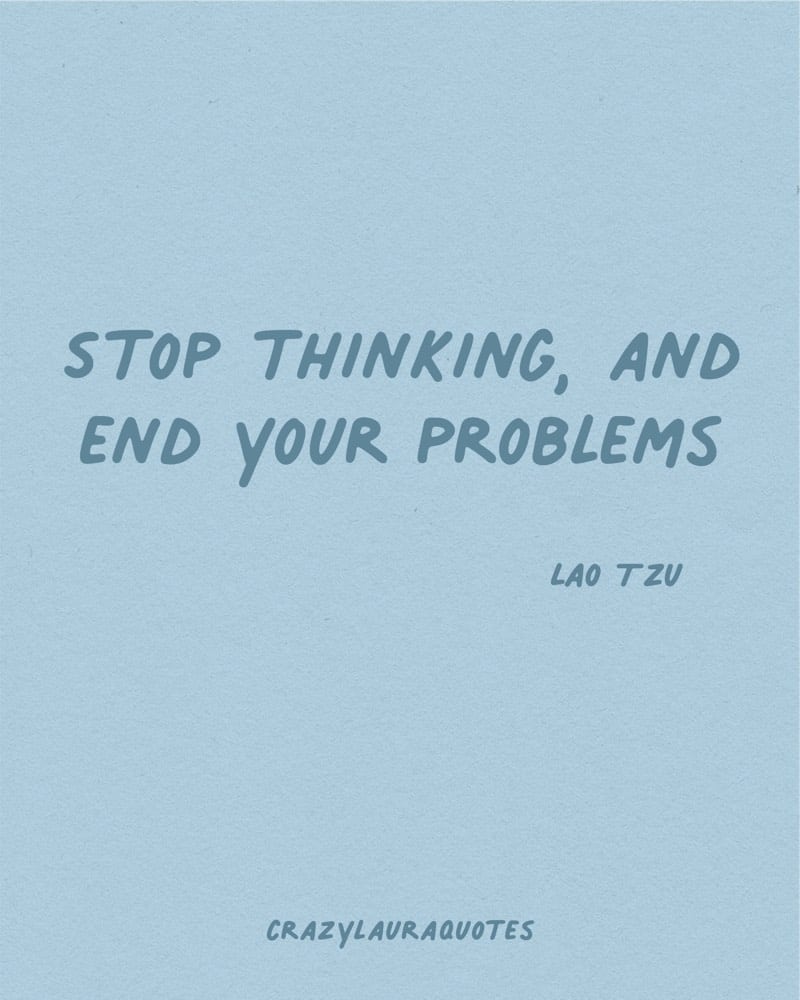 7. "Stop thinking, and end your problems." – Lao Tzu
Printables:
Check out my printable affirmation cards for positivity
HERE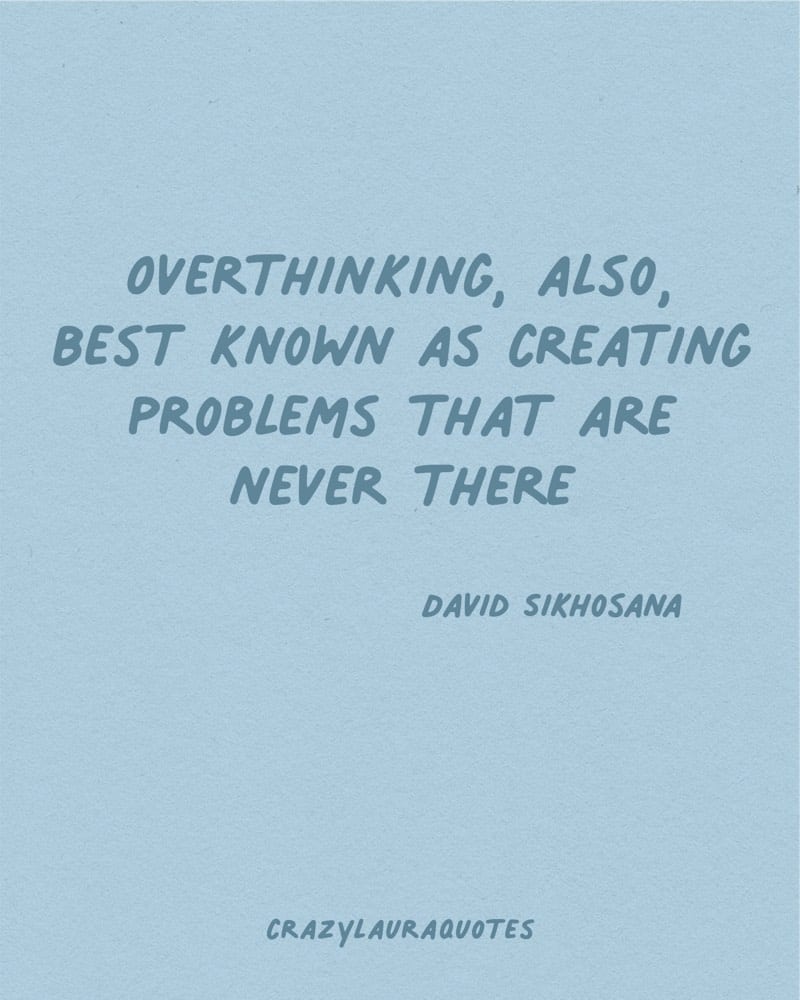 8. "Overthinking, also, best known as creating problems that are never there." – David Sikhosana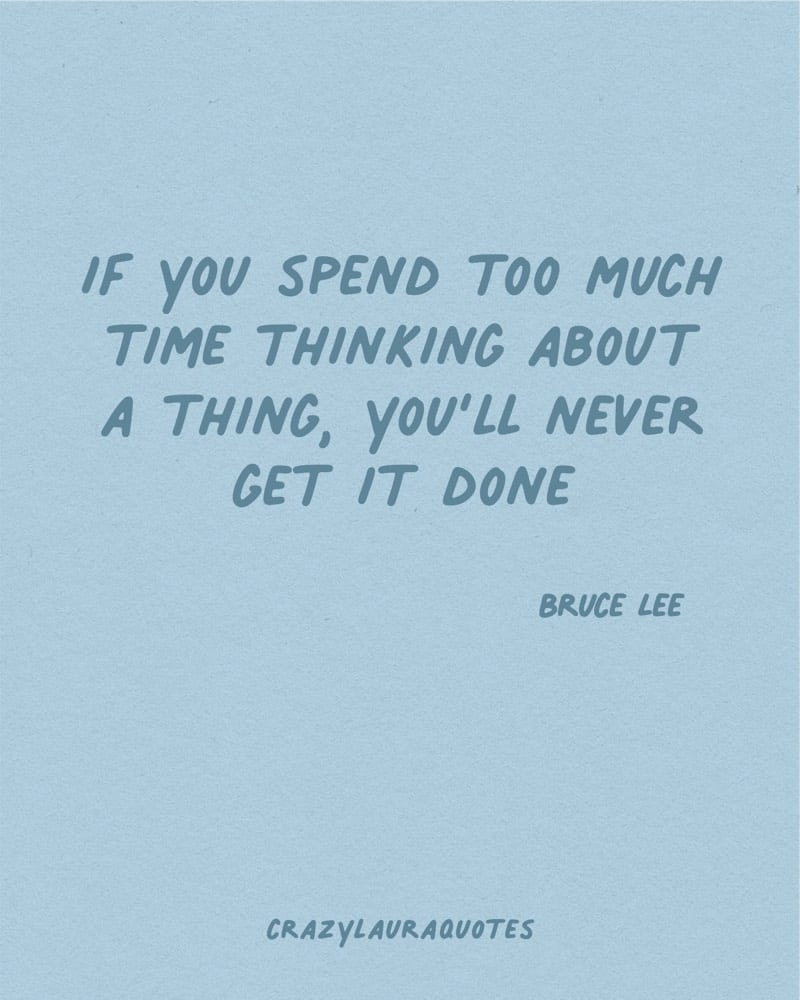 9. "If you spend too much time thinking about a thing, you'll never get it done." – Bruce Lee

10. "People become attached to their burdens sometimes more than the burdens are attached to them." – George Bernard Shaw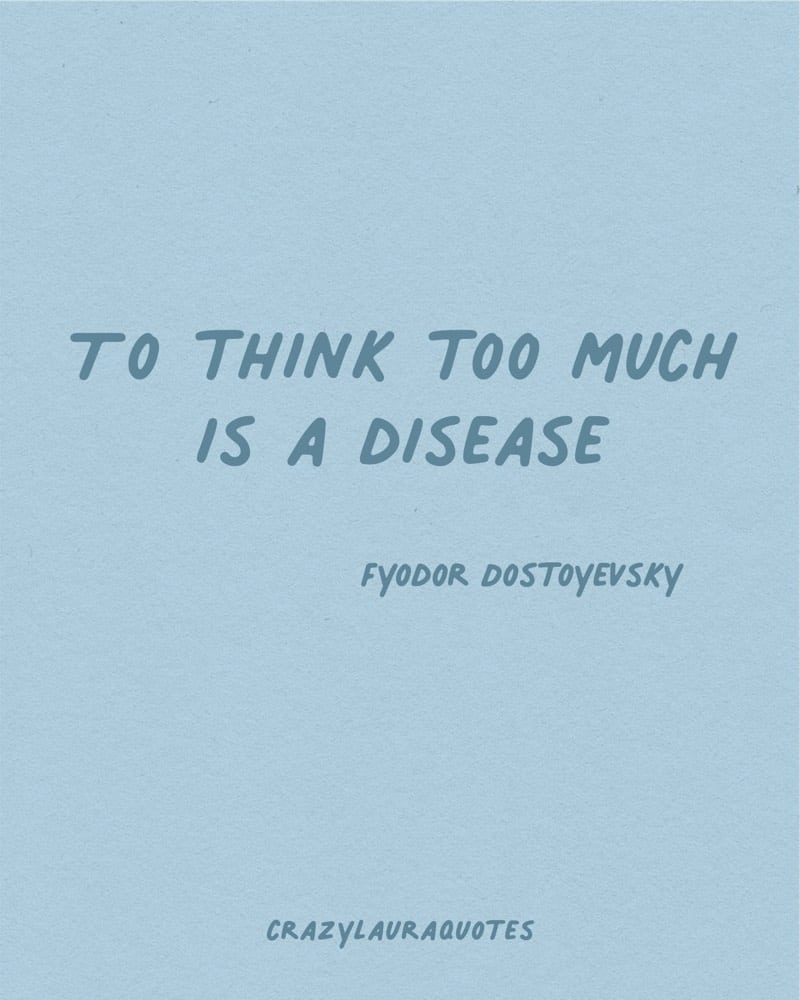 11. "To think too much is a disease." – Fyodor Dostoyevsky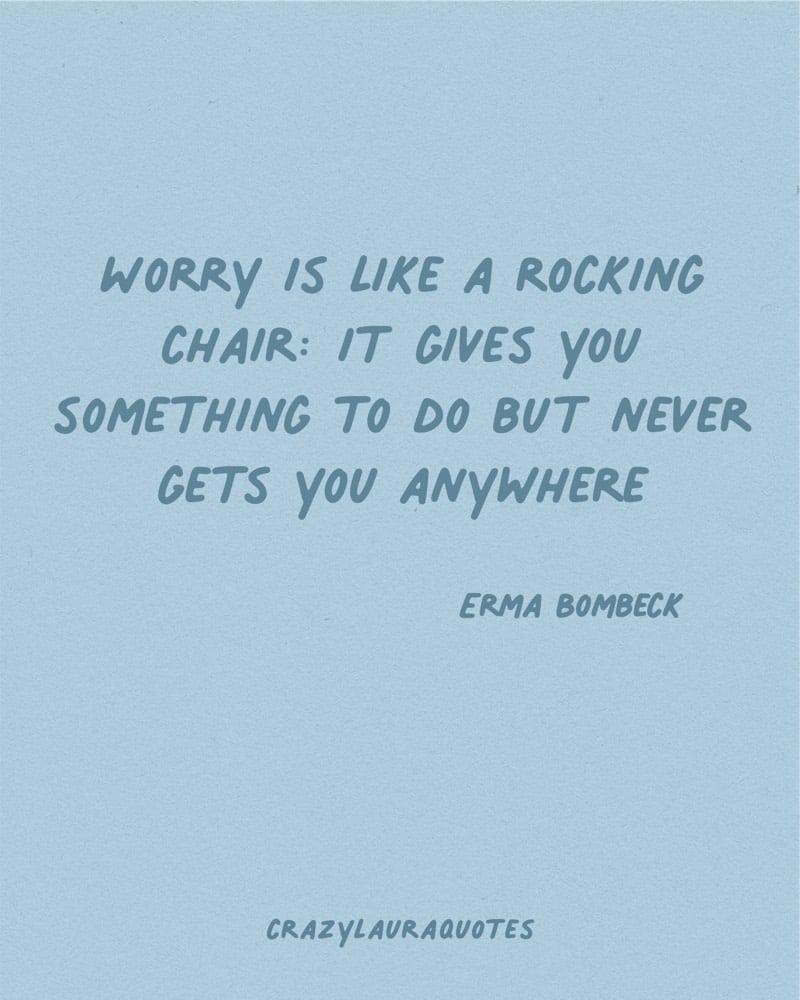 12. "Worry is like a rocking chair: it gives you something to do but never gets you anywhere." – Erma Bombeck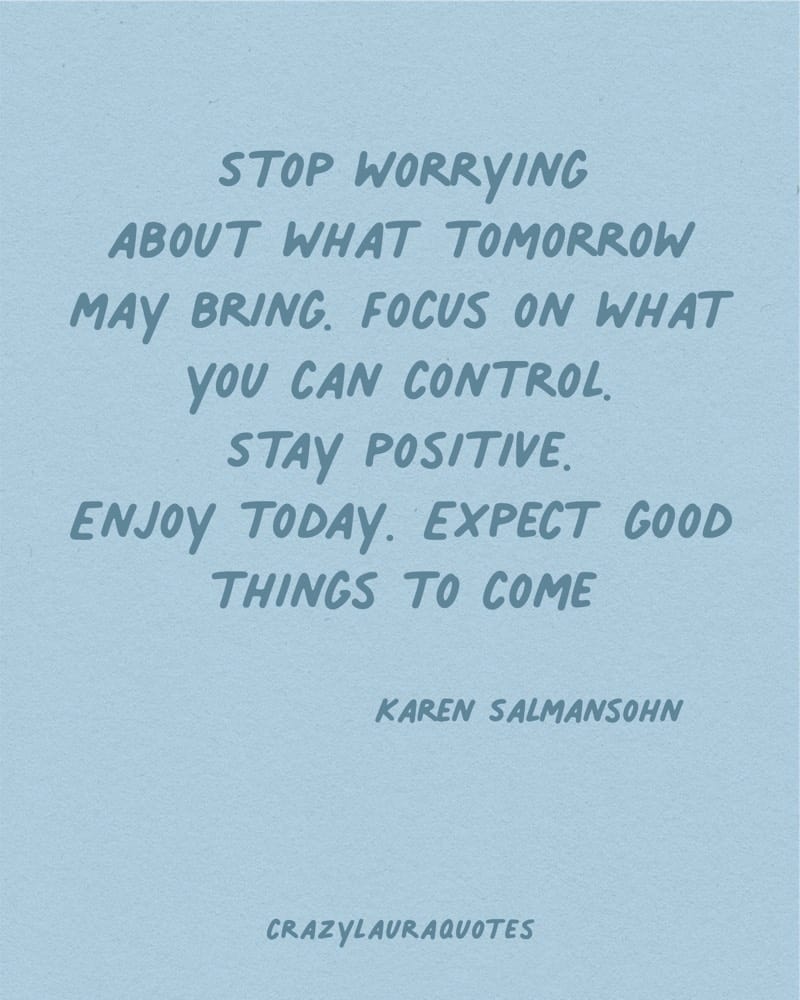 13. "Stop worrying about what tomorrow may bring. Focus on what you can control. Stay positive. Enjoy today. Expect good things to come." – Karen Salmansohn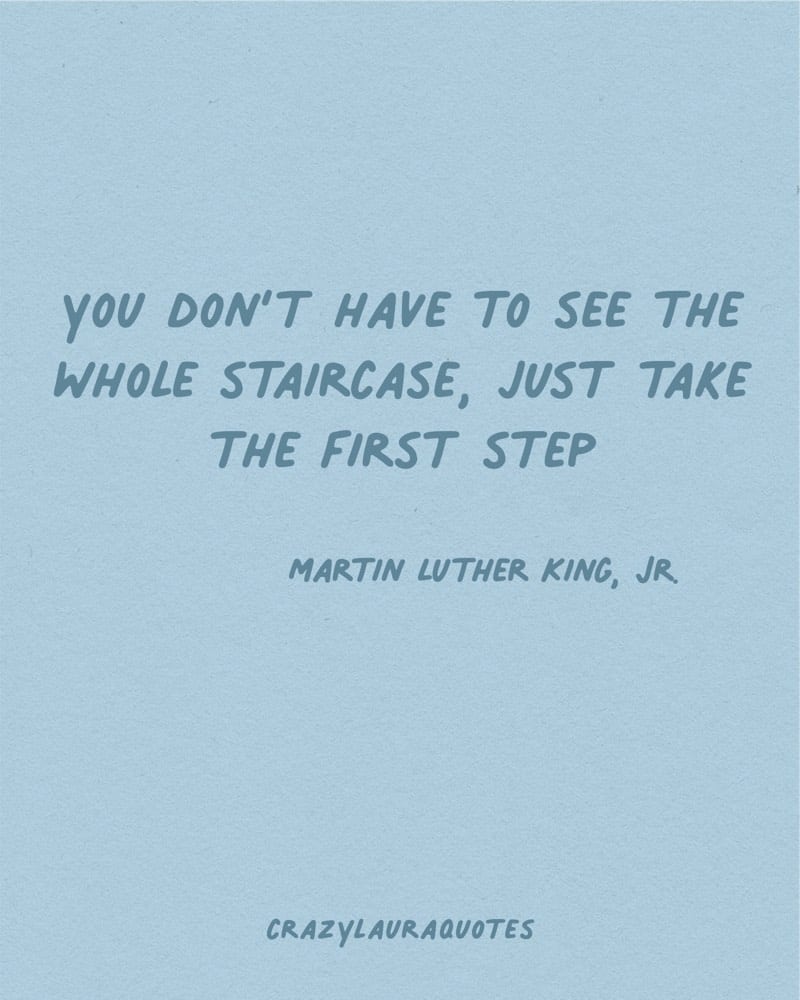 14. "You don't have to see the whole staircase, just take the first step." – Martin Luther King, Jr.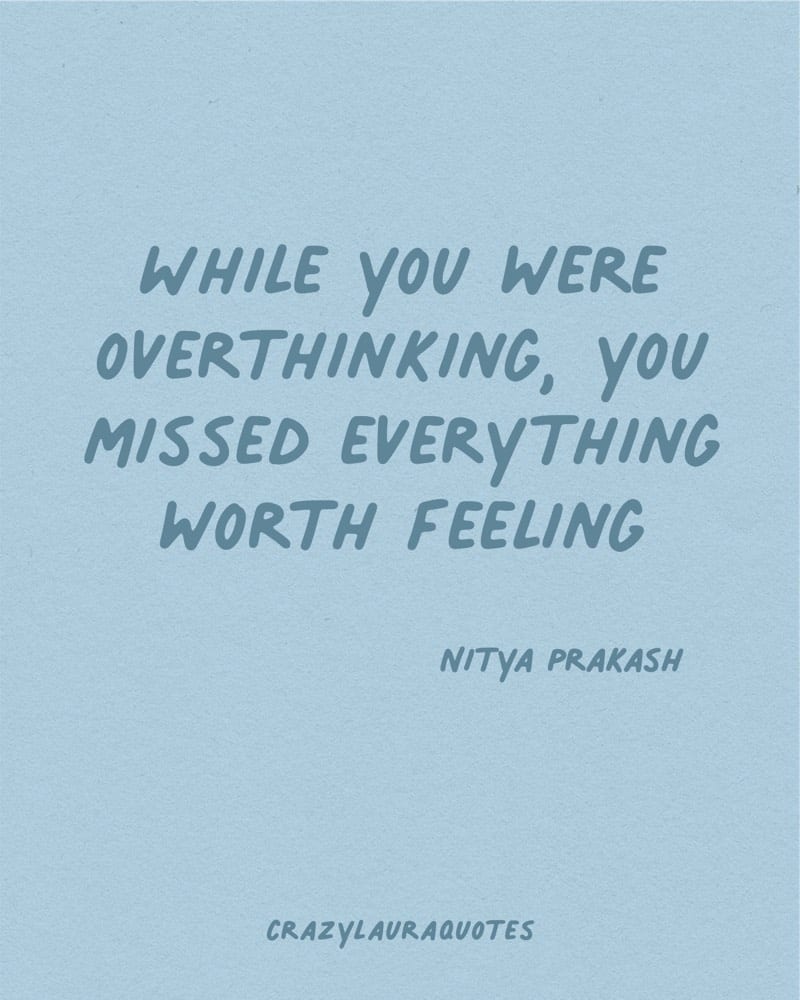 15. "While you were overthinking, you missed everything worth feeling." – Nitya Prakash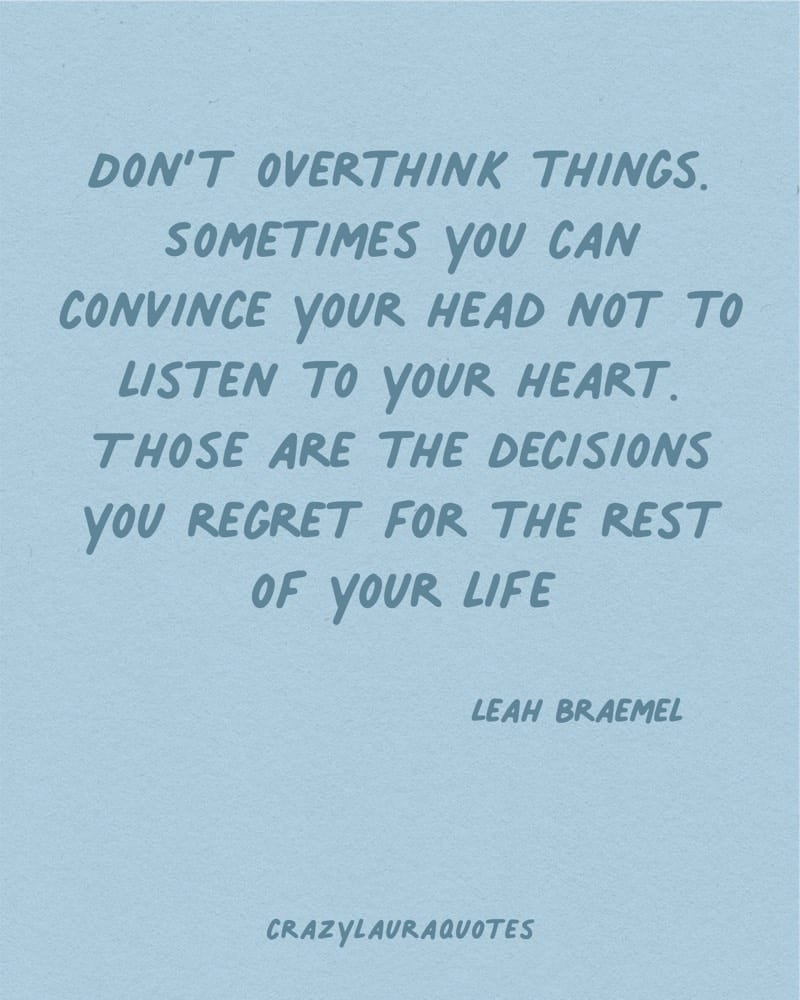 16. "Don't overthink things. Sometimes you can convince your head not to listen to your heart. Those are the decisions you regret for the rest of your life." – Leah Braemel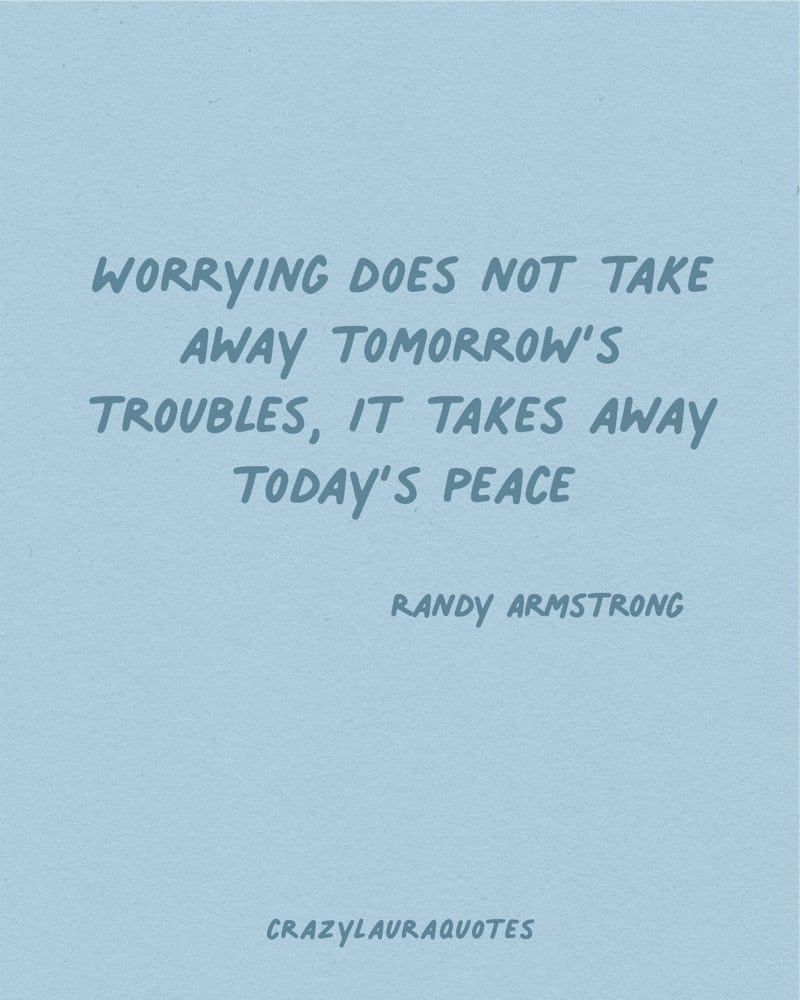 17. "Worrying does not take away tomorrow's troubles, it takes away today's peace." – Randy Armstrong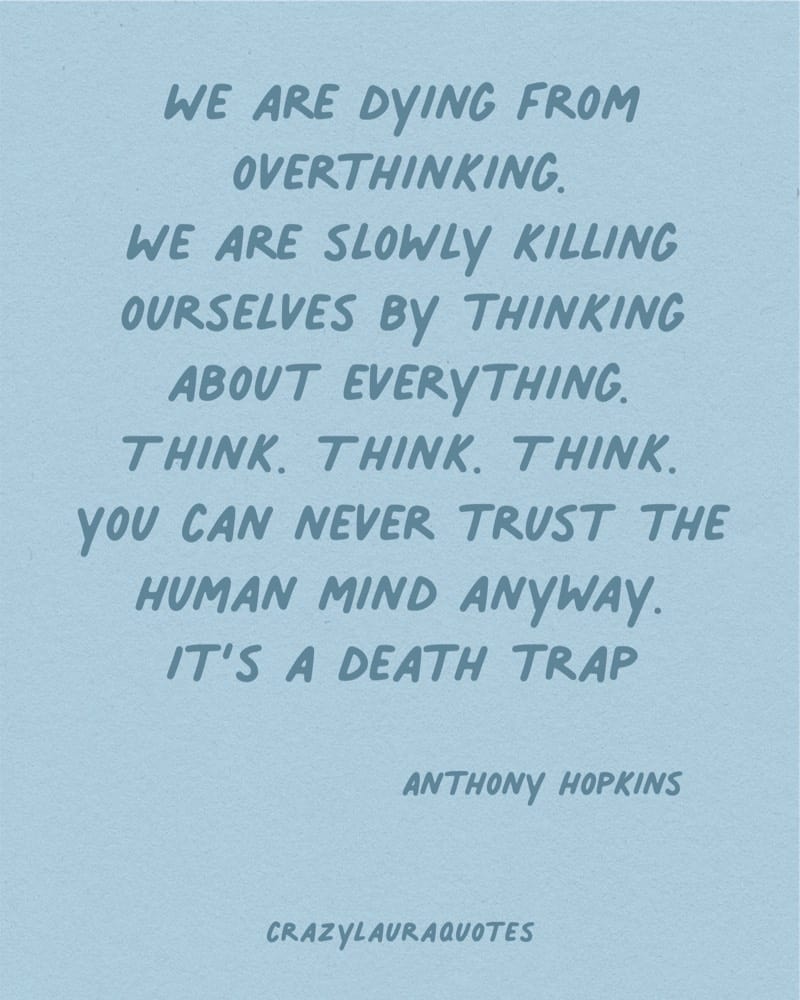 18. "We are dying from overthinking. We are slowly killing ourselves by thinking about everything. Think. Think. Think. You can never trust the human mind anyway. It's a death trap." – Anthony Hopkins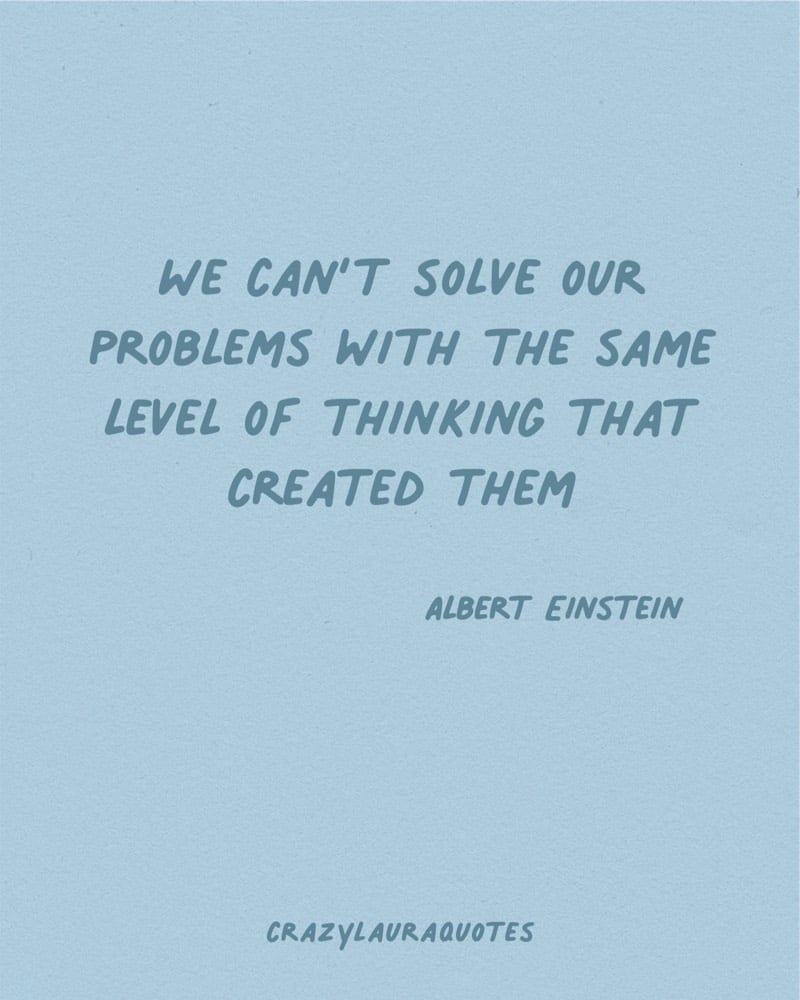 19. "We can't solve our problems with the same level of thinking that created them." – Albert Einstein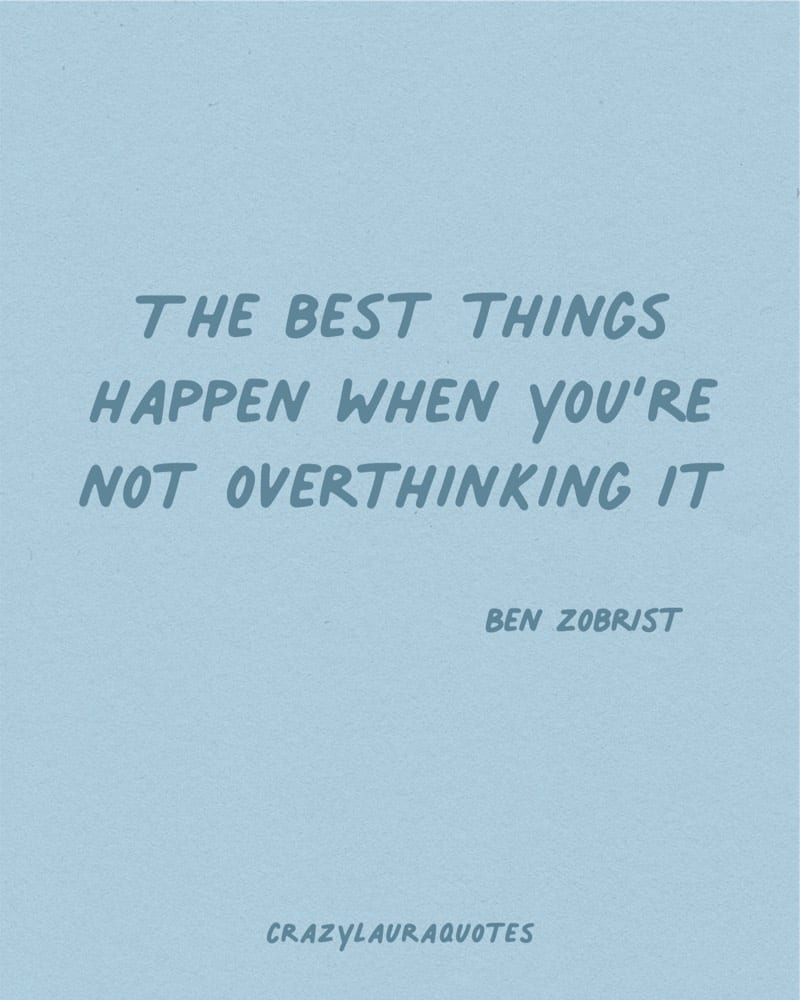 20. "The best things happen when you're not overthinking it." – Ben Zobrist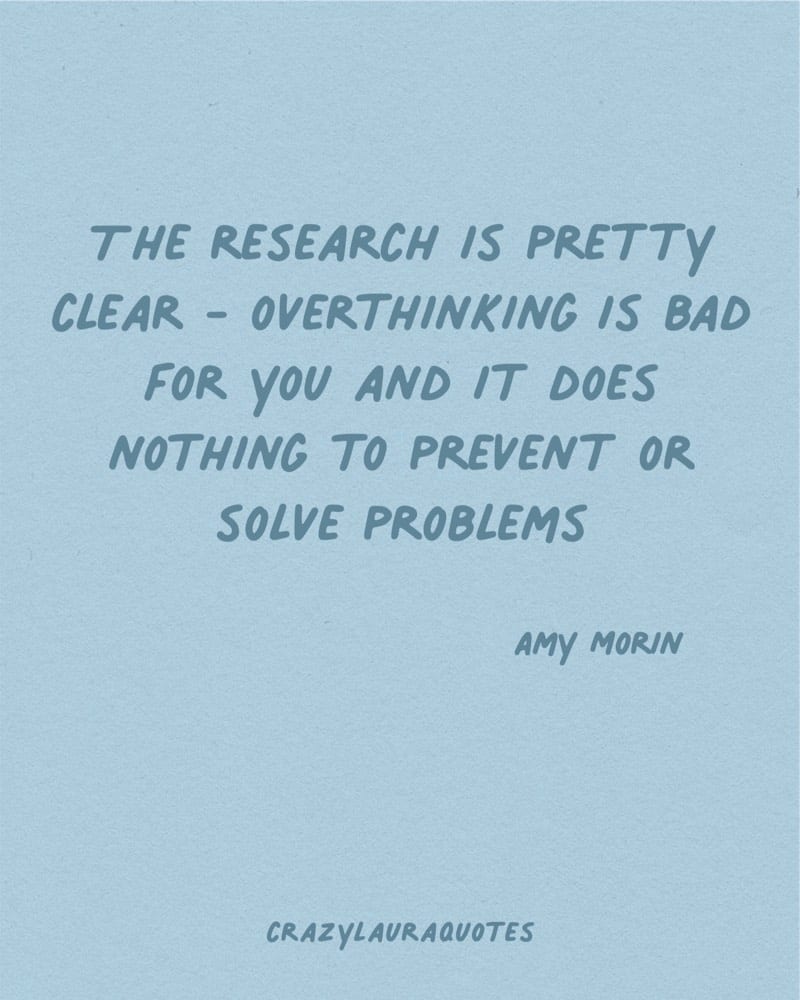 21. "The research is pretty clear – overthinking is bad for you and it does nothing to prevent or solve problems." – Amy Morin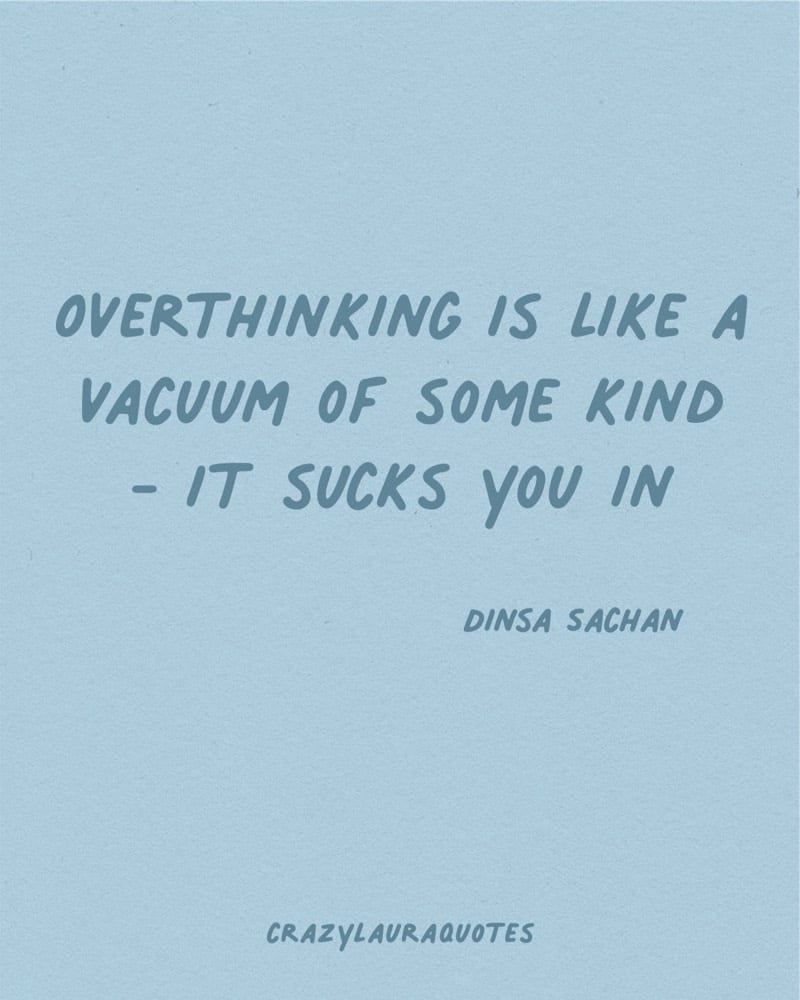 22. "Overthinking is like a vacuum of some kind—it sucks you in." – Dinsa Sachan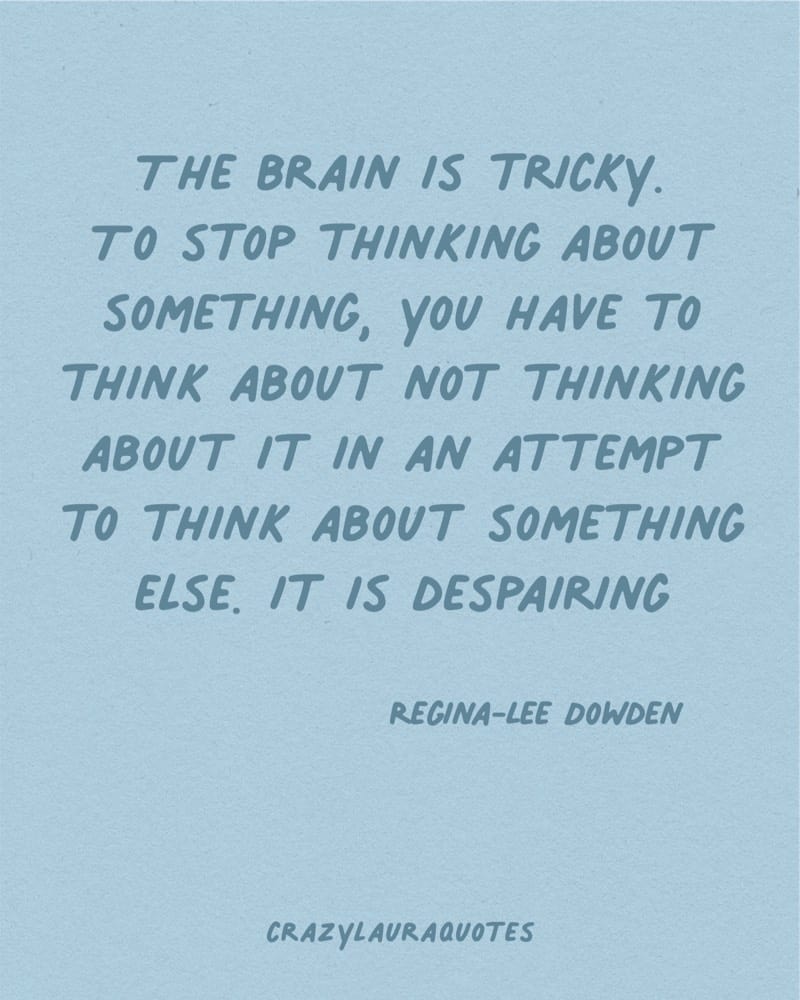 23. "The brain is tricky. To stop thinking about something, you have to think about not thinking about it in an attempt to think about something else. It is despairing." – Regina-Lee Dowden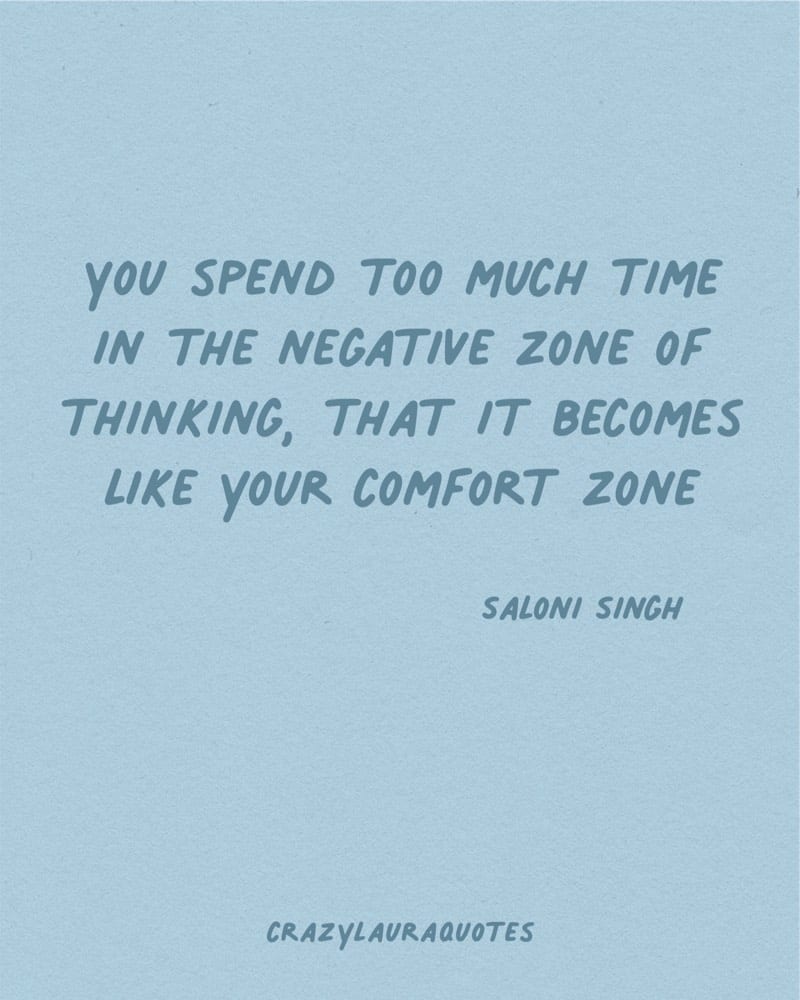 24. "You spend too much time in the negative zone of thinking, that it becomes like your comfort zone." – Saloni Singh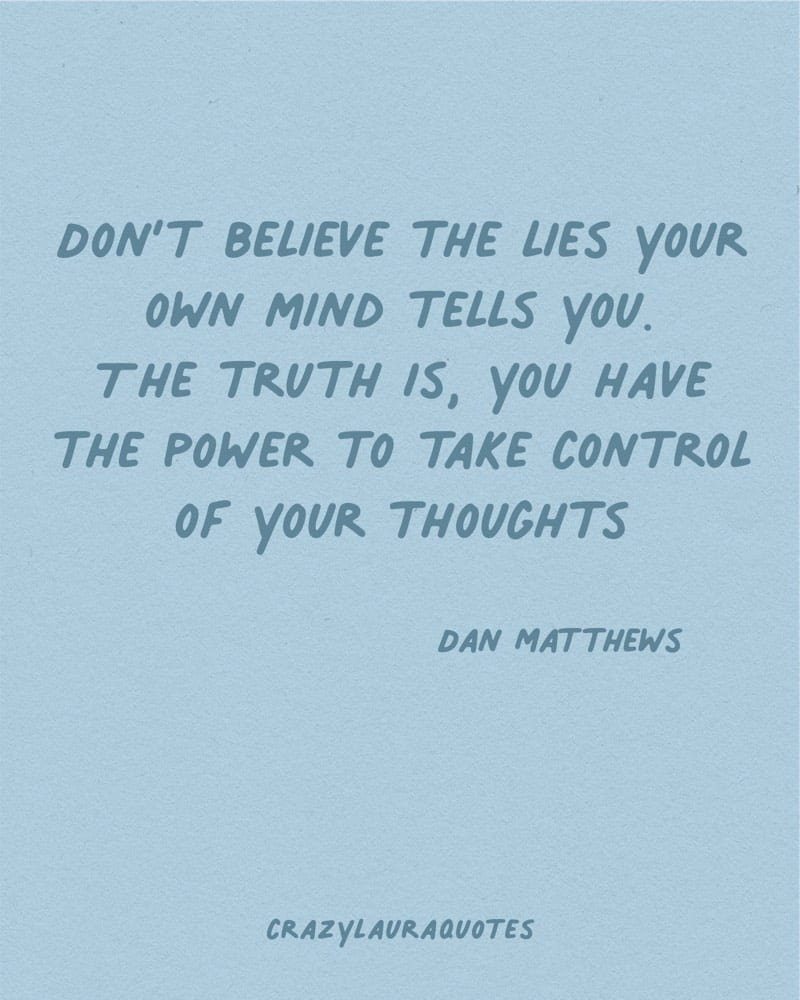 25. "Don't believe the lies your own mind tells you. The truth is, you have the power to take control of your thoughts." – Dan Matthews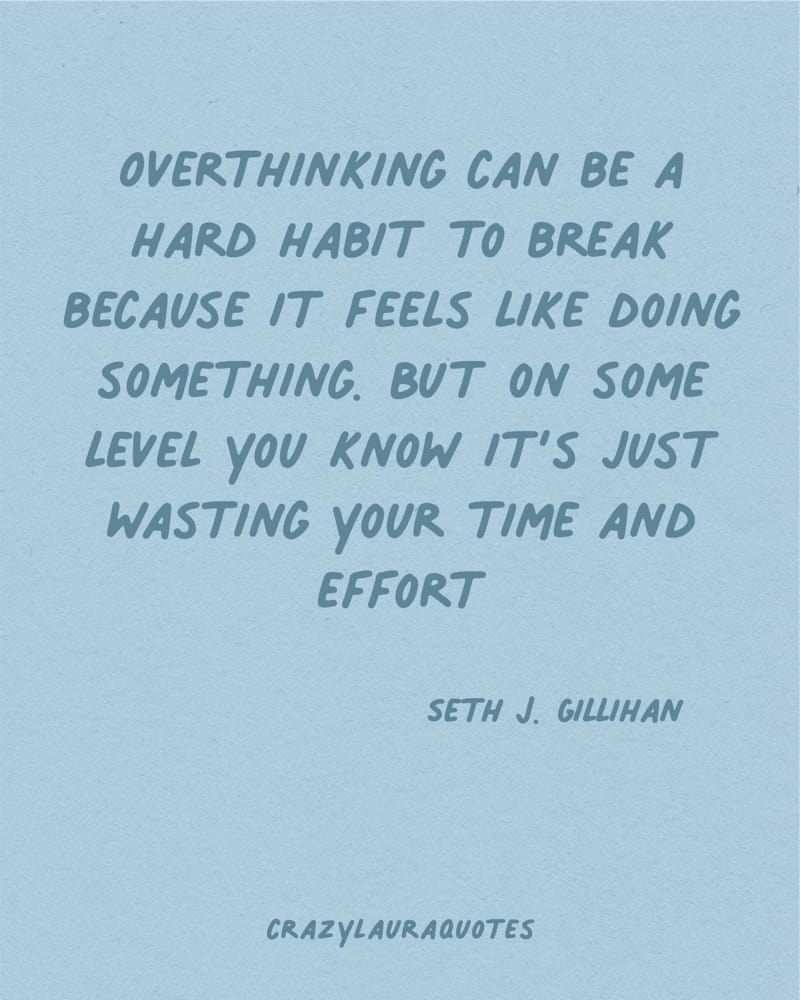 26. "Overthinking can be a hard habit to break because it feels like doing something. But on some level you know it's just wasting your time and effort." – Seth J. Gillihan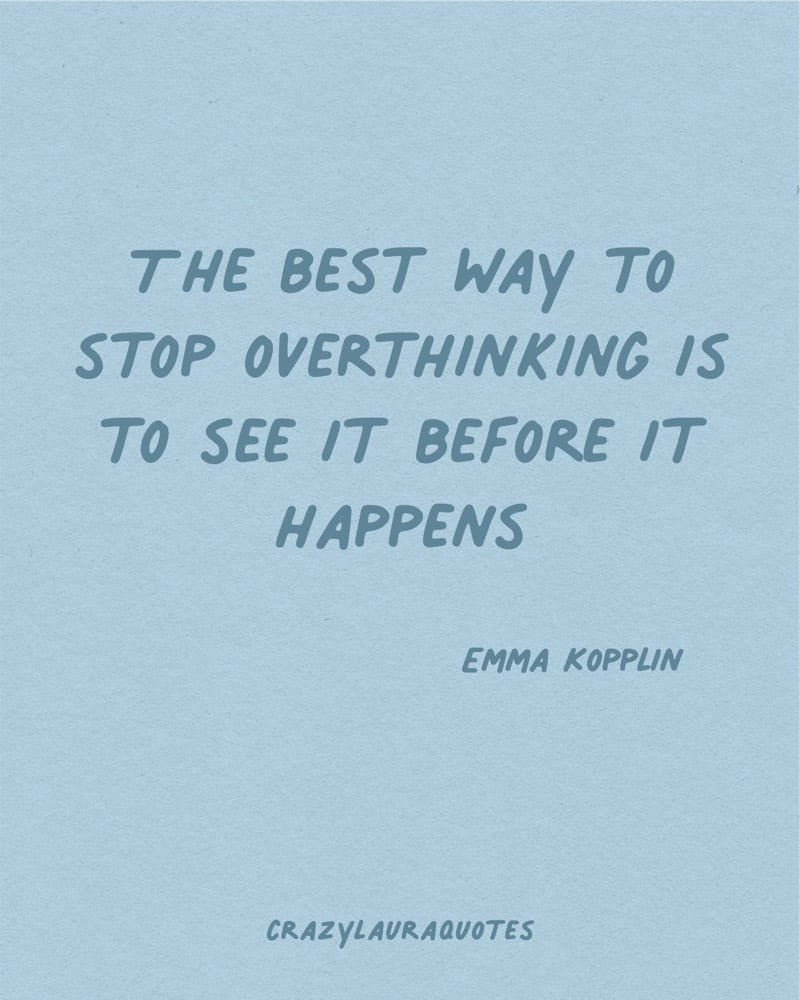 27. "The best way to stop overthinking is to see it before it happens." – Emma Kopplin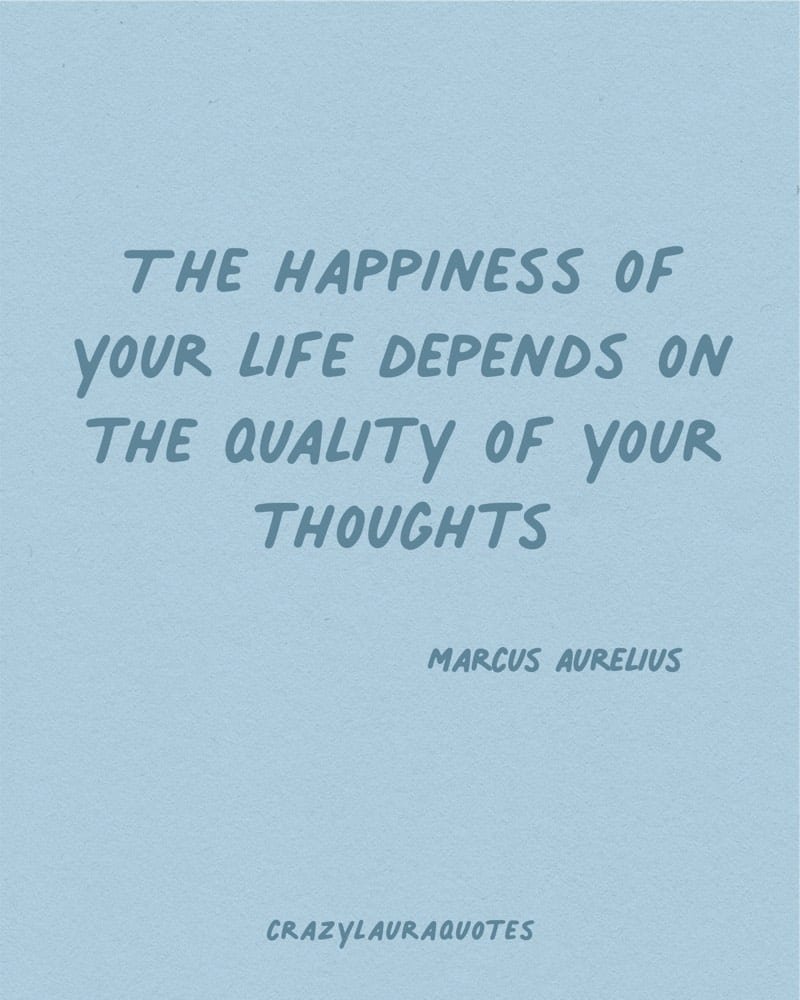 28. "The happiness of your life depends on the quality of your thoughts." – Marcus Aurelius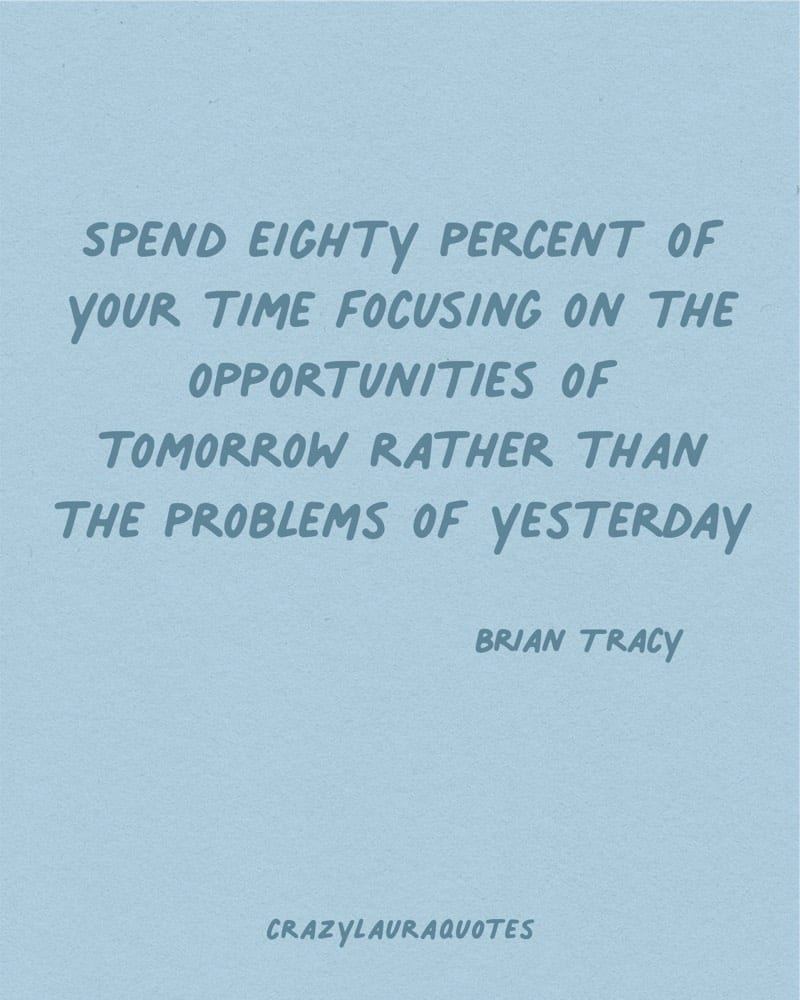 29. "Spend eighty percent of your time focusing on the opportunities of tomorrow rather than the problems of yesterday." – Brian Tracy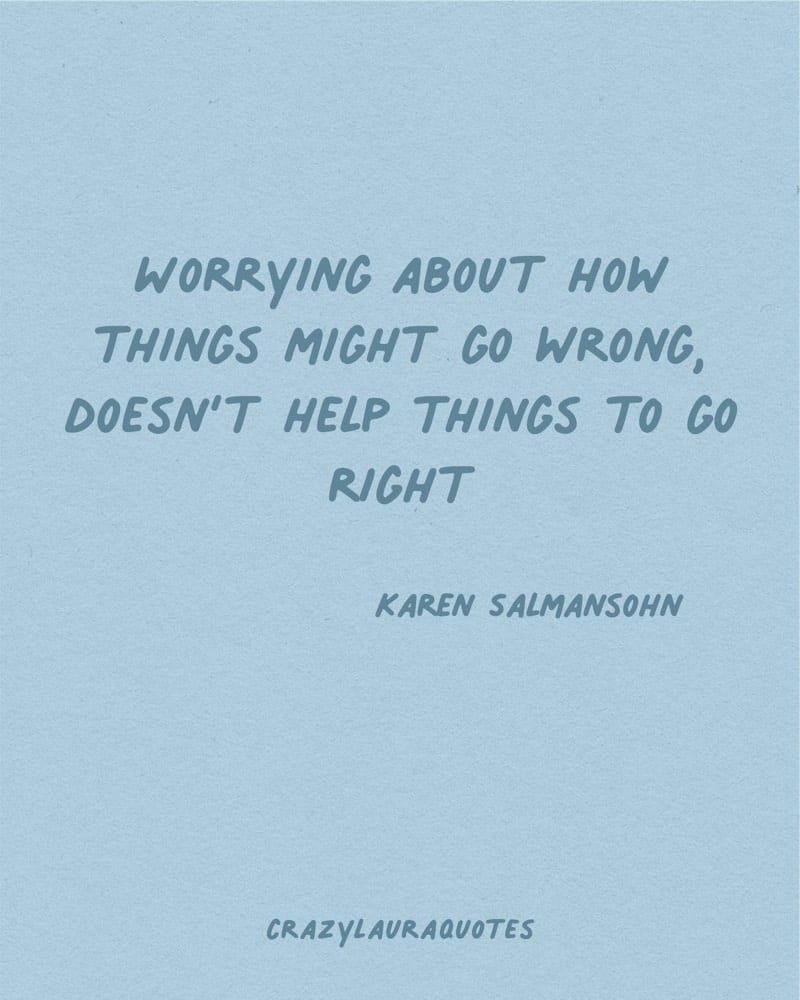 30. "Worrying about how things might go wrong, doesn't help things to go right." – Karen Salmansohn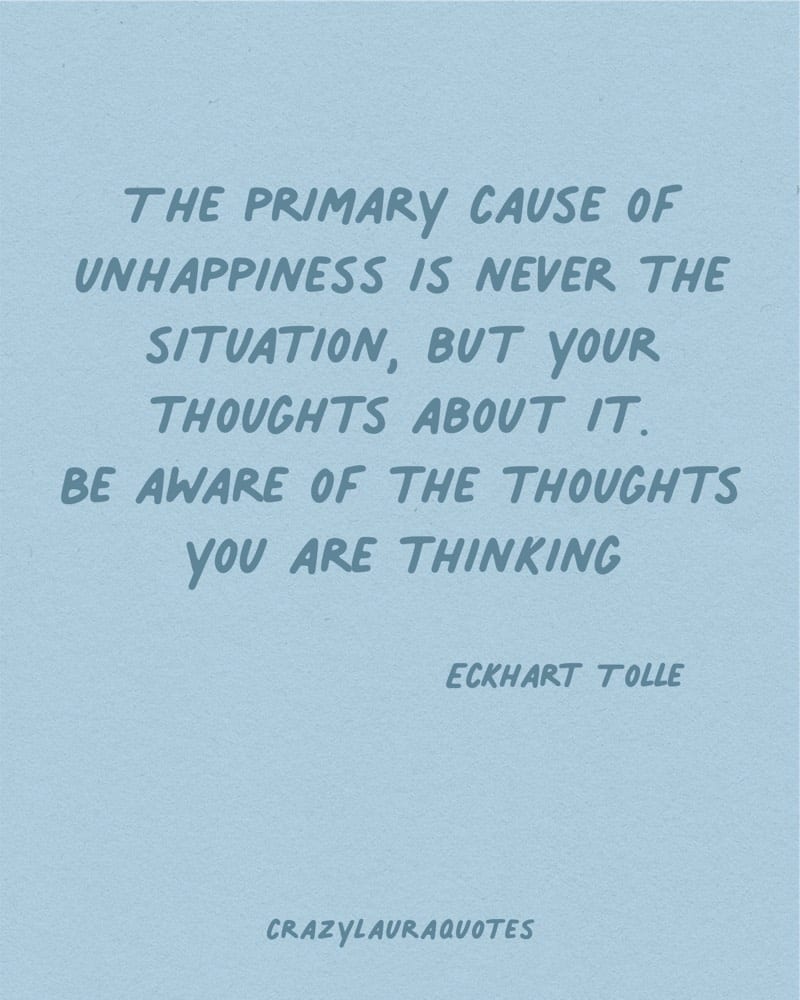 31. "The primary cause of unhappiness is never the situation, but your thoughts about it. Be aware of the thoughts you are thinking." – Eckhart Tolle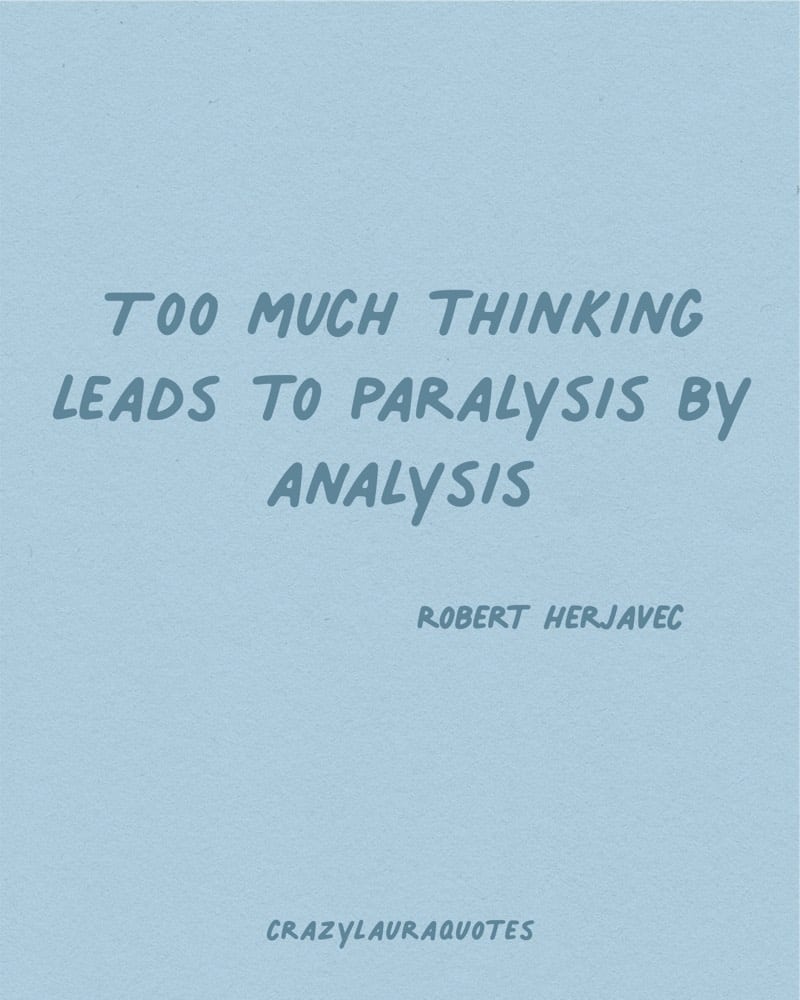 32. "Too much thinking leads to paralysis by analysis." – Robert Herjavec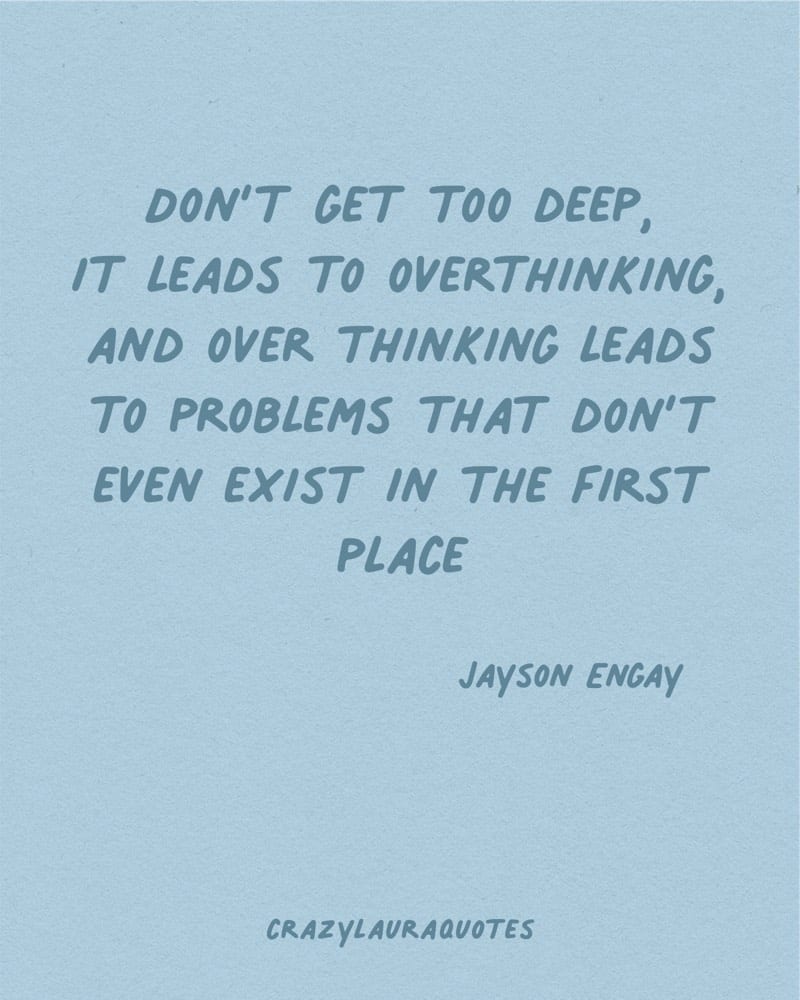 33. "Don't get too deep, it leads to overthinking, and over thinking leads to problems that don't even exist in the first place." – Jayson Engay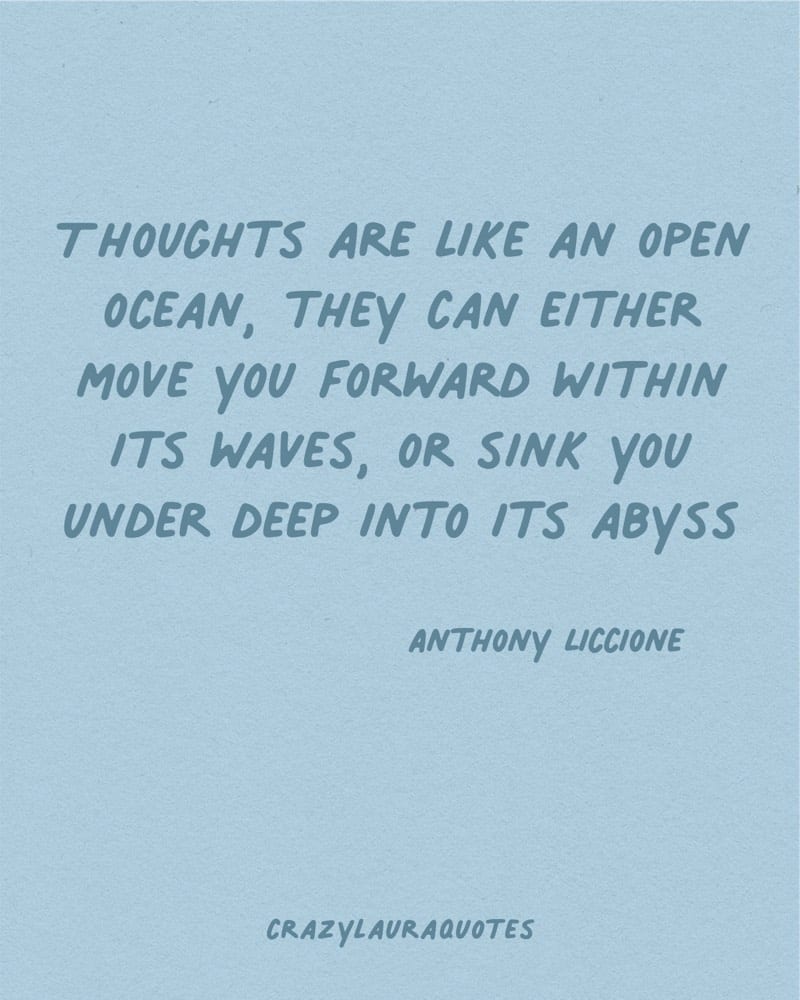 34. "Thoughts are like an open ocean, they can either move you forward within its waves, or sink you under deep into its abyss." – Anthony Liccione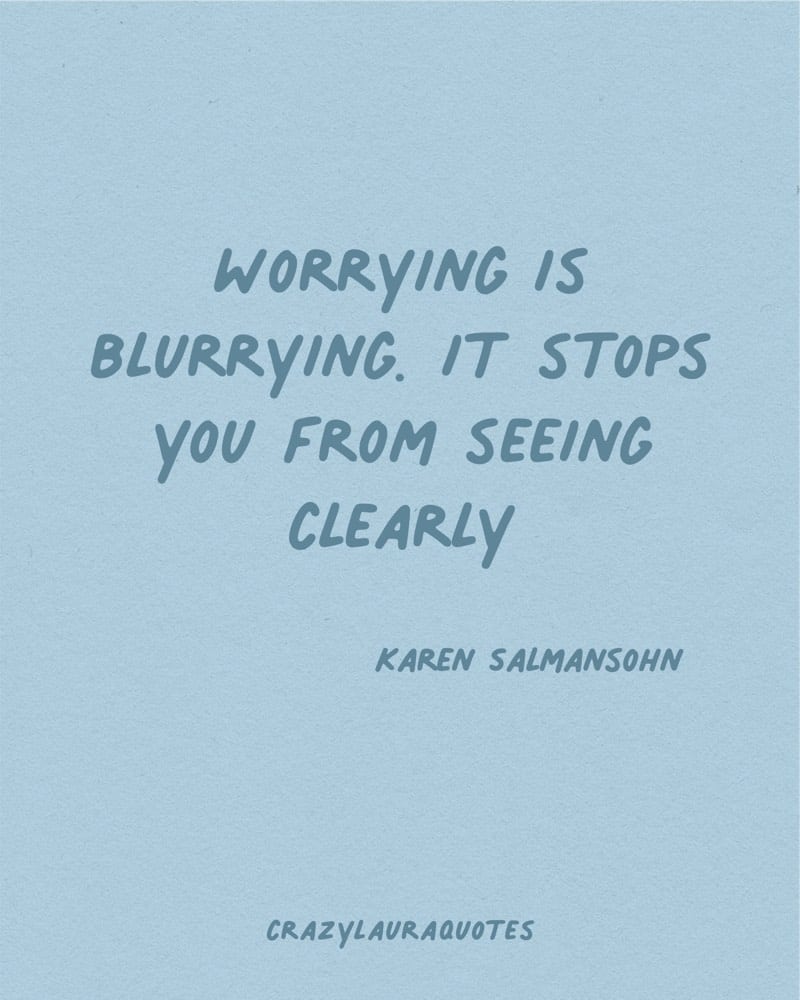 35. "Worrying is blurrying. It stops you from seeing clearly." – Karen Salmansohn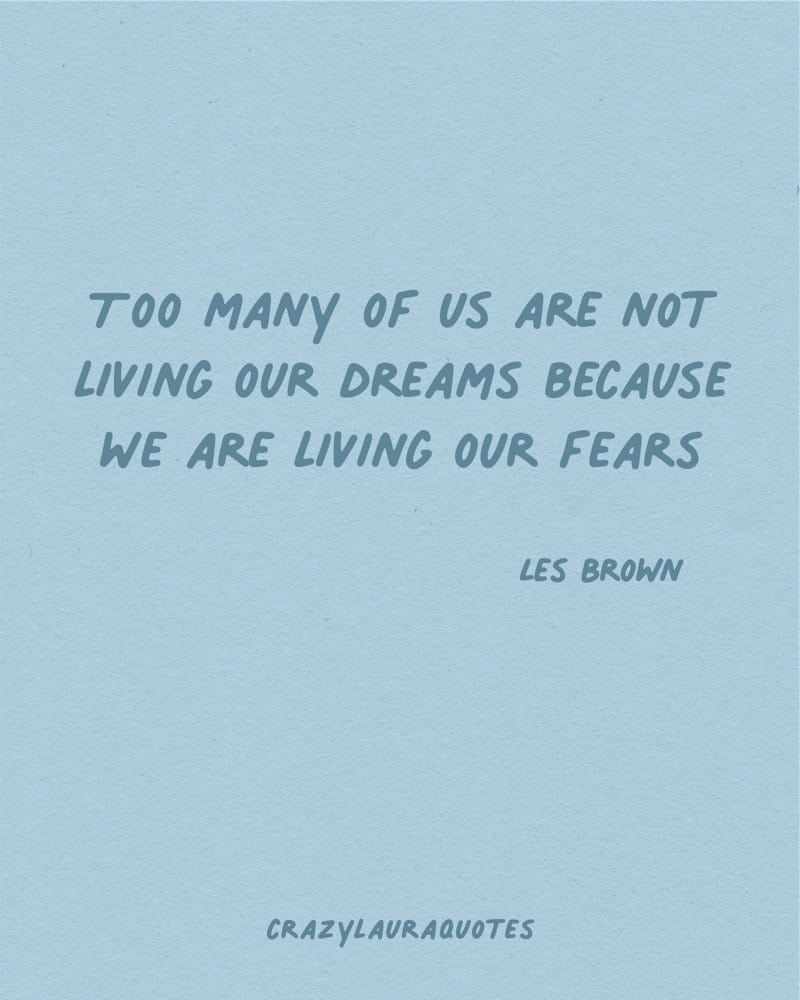 36. "Too many of us are not living our dreams because we are living our fears." – Les Brown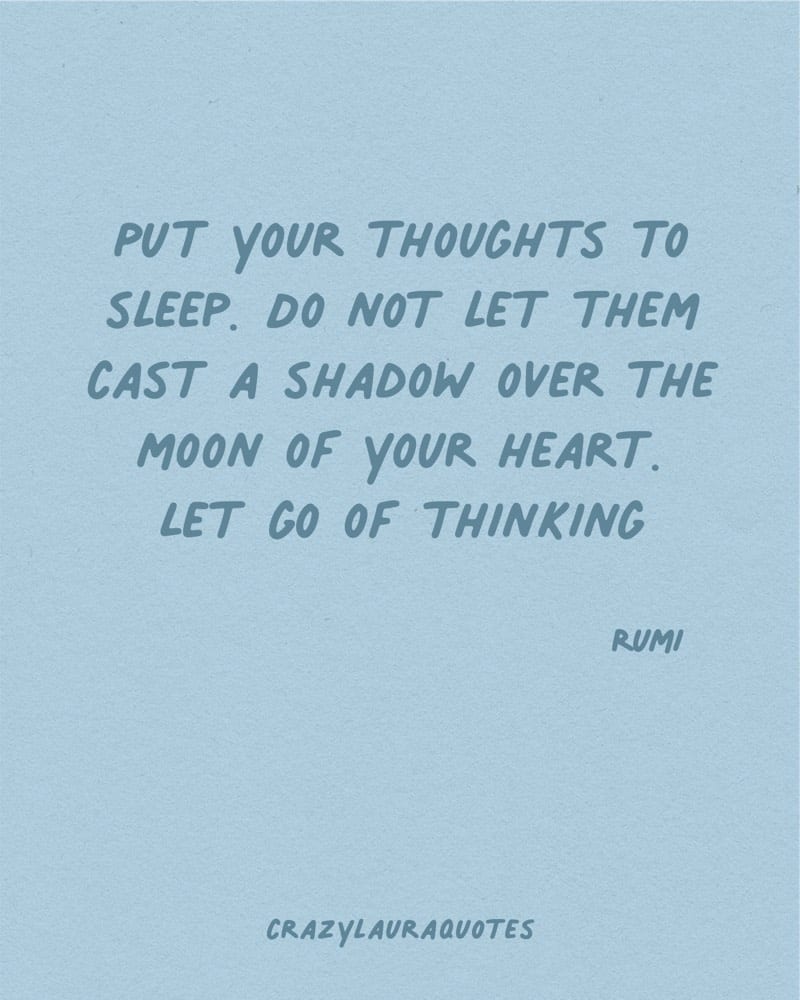 37. "Put your thoughts to sleep. Do not let them cast a shadow over the moon of your heart. Let go of thinking." – Rumi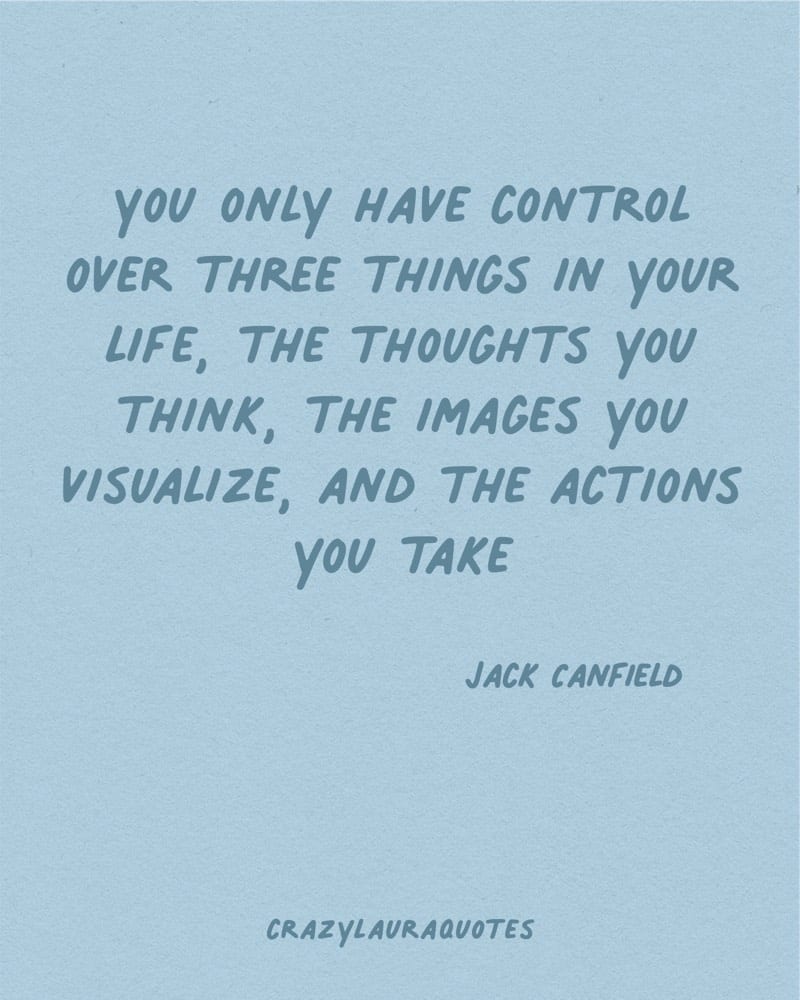 38. "You only have control over three things in your life, the thoughts you think, the images you visualize, and the actions you take." – Jack Canfield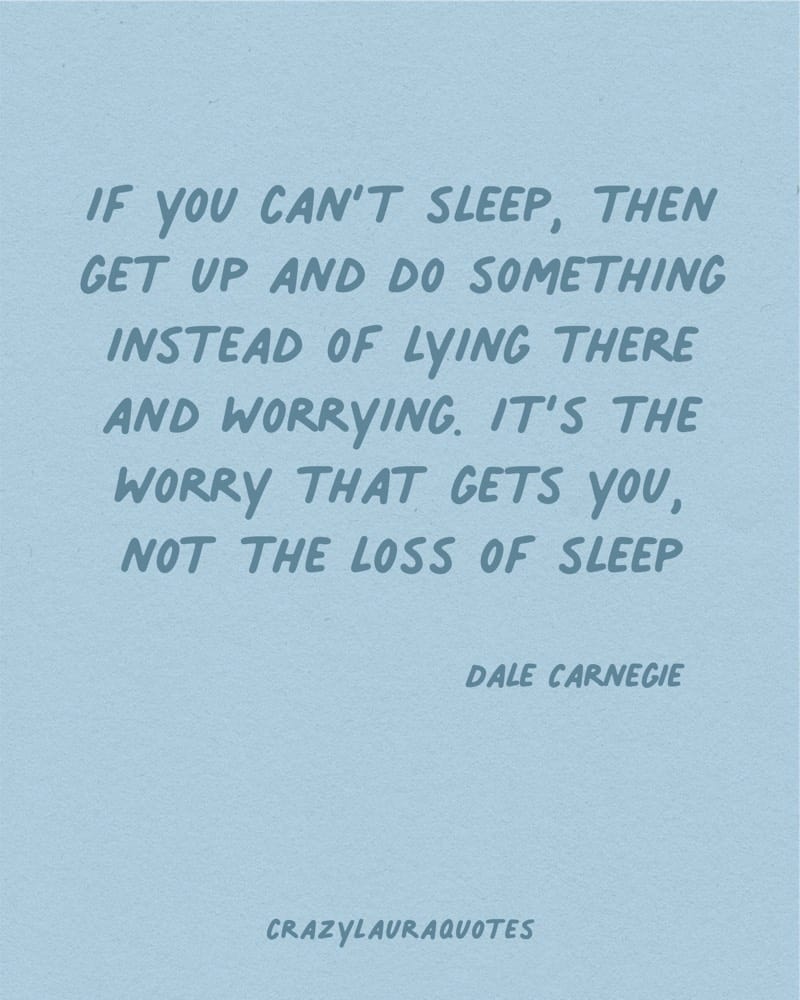 39. "If you can't sleep, then get up and do something instead of lying there and worrying. It's the worry that gets you, not the loss of sleep." – Dale Carnegie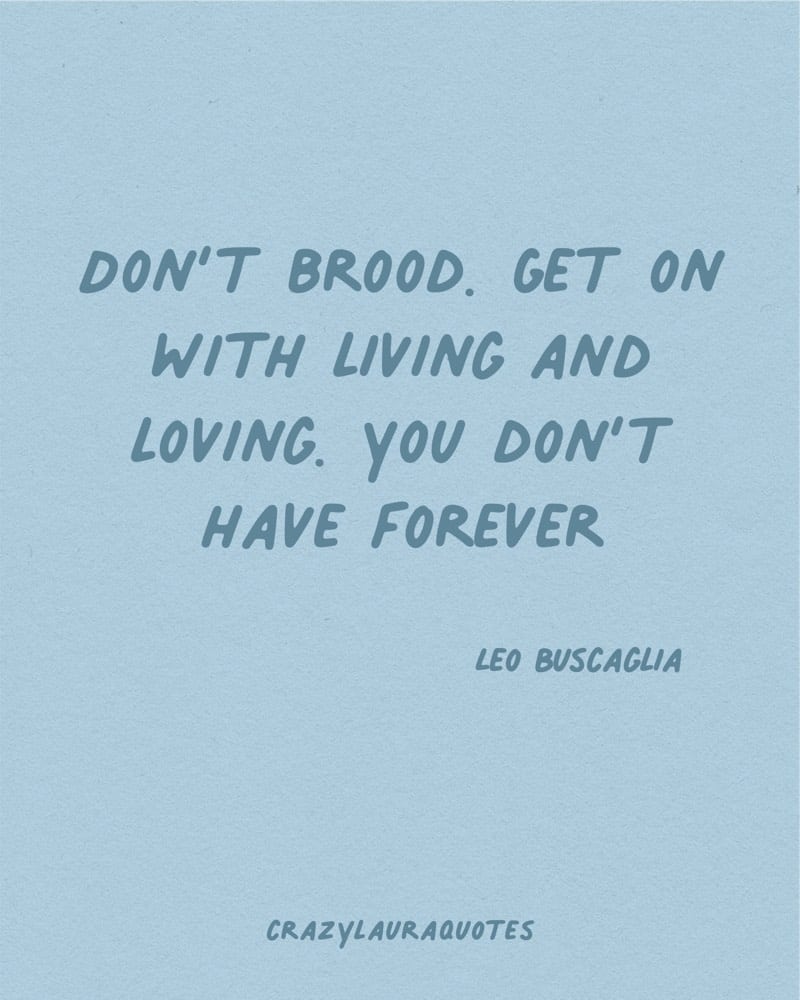 40. "Don't brood. Get on with living and loving. You don't have forever." – Leo Buscaglia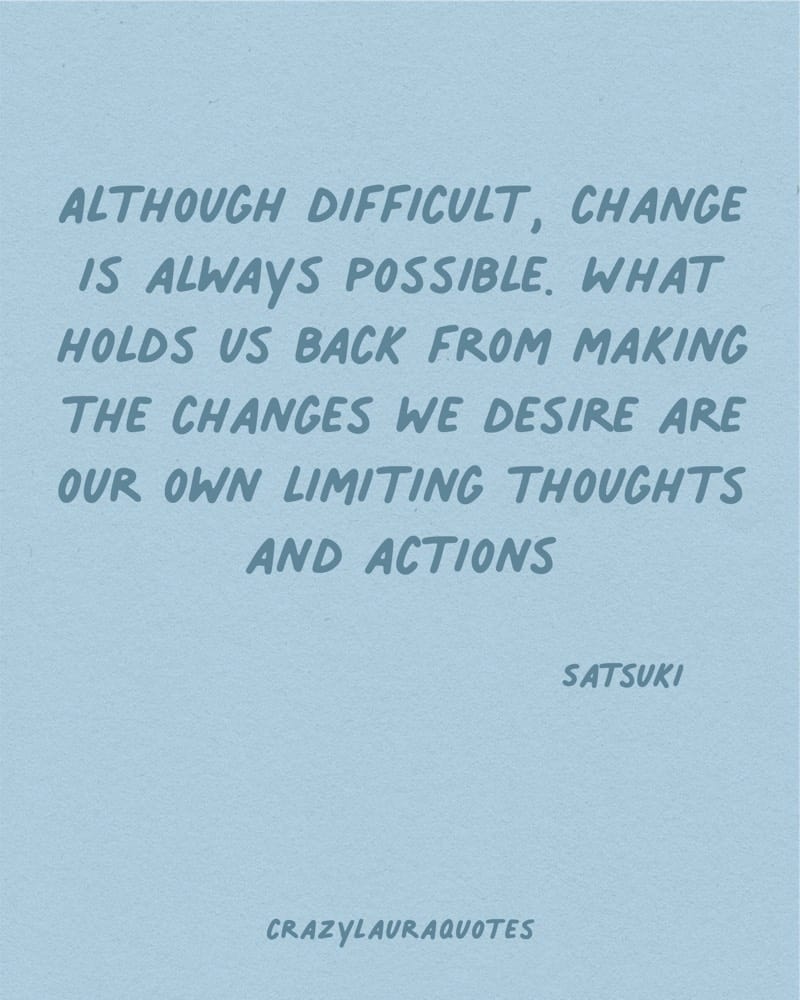 40. "Although difficult, change is always possible. What holds us back from making the changes we desire are our own limiting thoughts and actions." – Satsuki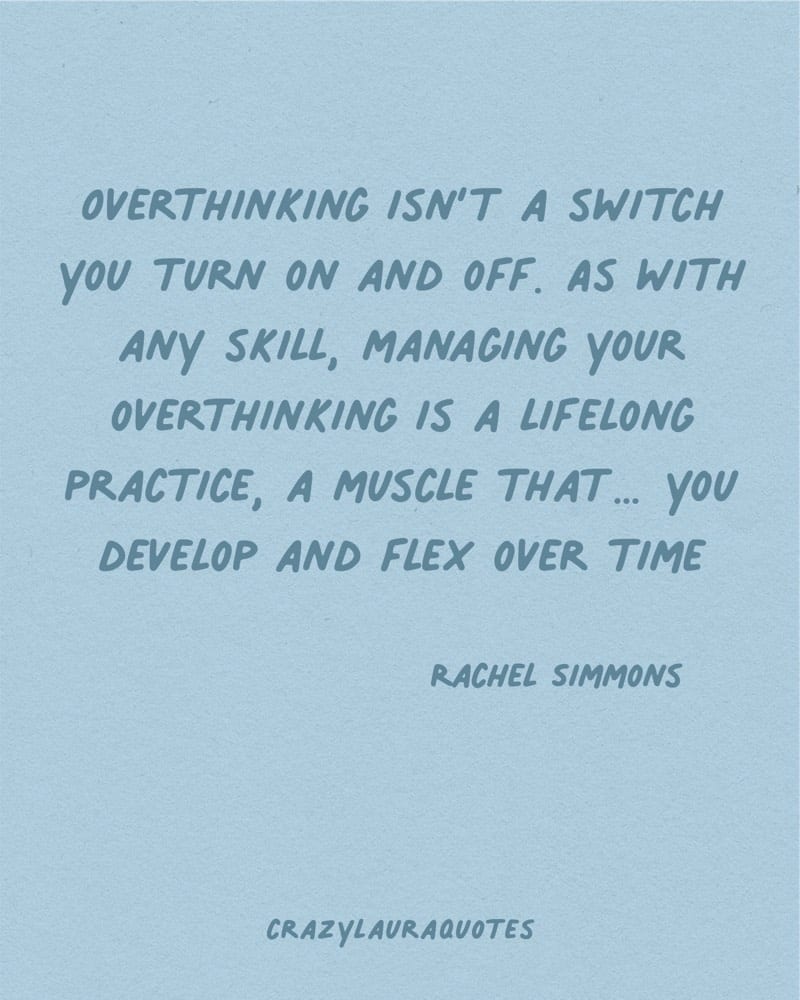 41. "Overthinking isn't a switch you turn on and off. As with any skill, managing your overthinking is a lifelong practice, a muscle that… you develop and flex over time." – Rachel Simmons
Hopefully you enjoyed these… drop me a comment and let me know which quote is your favorite! If you want to check out some of my printable quotes, check out my Etsy shop! I'm always updating and adding new stuff… so let me know if you have any suggestions
Related Posts: